If you aren't familiar with the home buying process, the stages involved can seem daunting. This could lead to making choices that aren't ideal and causing more stress than necessary. We'll try to make things clearer by explaining the main stages of the buying process.
Beginning Early
Starting your search for a home as soon as possible will give you a better understanding of the market and what is available in your price range. It will teach you what is happening in the market, letting you see the trends in pricing. The best place to search for homes is online. You will search for areas to find out what the best community you want to live in that fits your needs. Be sure to consider what schools are located in the community if that is an important factor. Other considerations include proximity to shopping and dining. And if you are someone who needs close proximity to airports, be sure to factor the location of airports and the commute from the home you are interested in.
Mortgage Preapproval
It's fine to look at homes online because it is fun to get ideas and set goals. However, the first thing a home buyer needs to do is obtain a mortgage preapproval. Your lender will help you to determine what you can afford with your home buying. You need to know how much you can afford to spend. Though the amount of debt you have, and the down payment you've saved, also factor into the calculation of what you can afford to purchase. There are some reasons why a buyer will not be preapproved.
Getting preapproved for a mortgage from your lender is an important part of the home buying process. It shows you how much you can afford, letting you know the price range of the homes to look for.
Help from a Real Estate Agent
The process of home buying can really get underway when you find a real estate agent. Having a real estate agent working on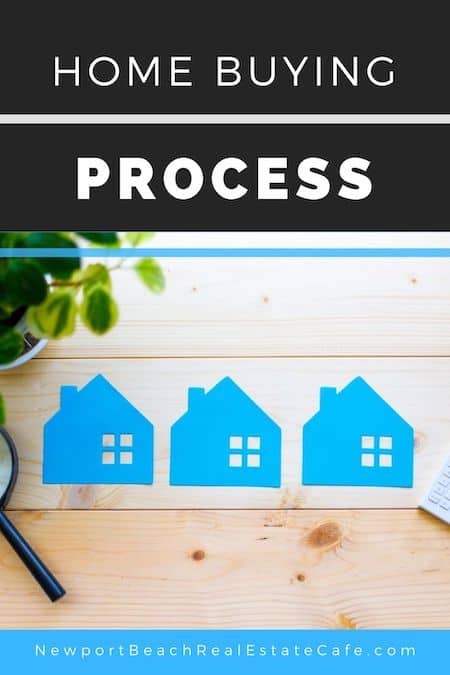 your behalf will give you more knowledge about the area and the homes you are interested in. When you are getting ready to hire a real estate agent for the home buying process, there are some detailed questions you must ask your Realtor! These questions will determine the agent's experience, production, and understanding of the real estate market. Other important considerations is whether or not you are hiring a real estate agent or a Realtor®. Realtors are members of NAR or National Association of Realtors and are licensed salespersons. Not all real estate agents are Realtors, so be sure to ask your agent that question.
Real estate agents will assist you in understanding the technicalities involved in the home buying process, help with negotiations, and make the transaction easier for you. What's more, this service doesn't cost you a thing, with their commission being paid by the seller.
Find a Home You Love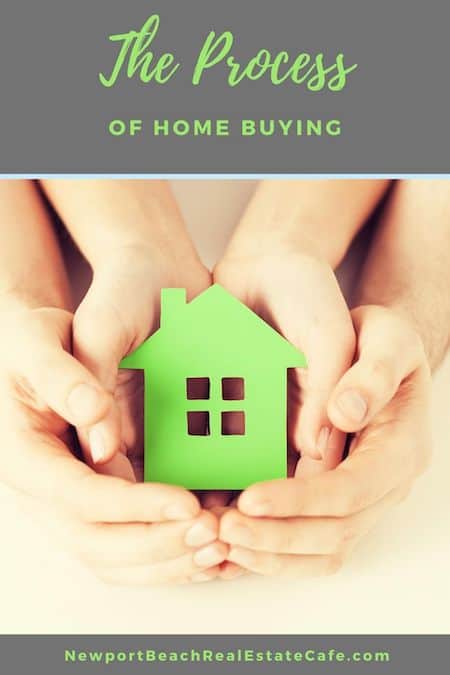 You will now know exactly what you can afford, and your real estate agent will find homes in your price range. You can then begin to go to showings of properties that fit your requirements. Prioritize your wants versus needs.
You will likely get to view a lot of homes, and it is easy to get confused between them, so taking a few pictures could help you remember.
There are a few things you can do when going to a showing to make sure the home and area are what you're really looking for. Is the neighborhood the sort of place you'd like to live in? Are the neighboring homes well maintained? Is there plenty of parking? Are the facilities in the local area right for you? Consider if the property is located in a purchasing in a condo community. There are factors you need to know if you are purchasing a condo.
When touring a home with the real estate agent, there are some things you can check. Turn on a faucet to check the water pressure. Turning on switches as well as opening doors and windows can show you that the basic things are working correctly. When you are requesting to view a property, do not be surprised if the listing agent asks you for your pre-approval letter prior to viewing. Additionally, when showing property in today's climate, all parties need to have personal protection equipment including a mask and hand sanitizer. There are many reasons why you need a buyer's agent during the COVID-19 coronavirus.
Making an Offer
You don't need to jump at the first home you see, take your time to find a home you can be happy living in. Once you have found the home of your dreams, it is time to make an offer.
Your real estate agent will be able to help with the negotiations and the offer. Your offer will be based on other homes in the area and the condition of the property you are looking at. When you and the seller have reached an agreement on the price, the process of home buying can move on to the next stage.
Home Inspections
It is normal for the results of the home inspection to be a contingency of the offer you make. This allows you to back out of the deal without losing out if the home inspector finds many costly issues that will be expensive to repair. You can also renegotiate the offer you made if problems with the home need to be addressed. The buyer might agree to make repairs to continue to allow your purchase to proceed.
What is the Process of Buying a House?
Click To Tweet
Choosing Your Loan
There may be many different mortgage options available to you. Compare the choices available so that you get the best deal for you. This might be the loan with the lowest interest rate or monthly payments that stay the same.
Home Appraisal
Your lender will want to make sure you aren't paying too much for the home. They don't want to lend more than the value of the home, so will bring in a home appraiser to assess the fair market value. Appraisers will consider the condition, age, size of a home and compare it to other recent sales of "like" homes. It is important that the property appraises at value or purchase price. If the home does not appraise, then the buyer can renegotiate the purchase price. If the parties do not agree, then the buyer can cancel. If a buyer really wants the house and it does not appraise, the buyer has the option of paying over appraised value if they can afford it.
Closing
The documentation involved in a home transaction will be taken care of by a title company. Your lender will arrange this, and it ensures that the seller is the genuine owner of the home, among other important details.
All the documents will be prepared and ready for you to sign at closing. Then once your lender has paid the seller, the home is yours, and you just need to move in.
About the Author
Top Newport Beach CA Realtor Sharon Paxson with Newport Beach Real Estate has written the article "What is the Process of Buying a House?". With experience since 2005 representing clients with their real estate transactions including home buying, home selling, and working with lease clients. We welcome the opportunity to share our knowledge and expertise and guide you through the home selling or buying process.