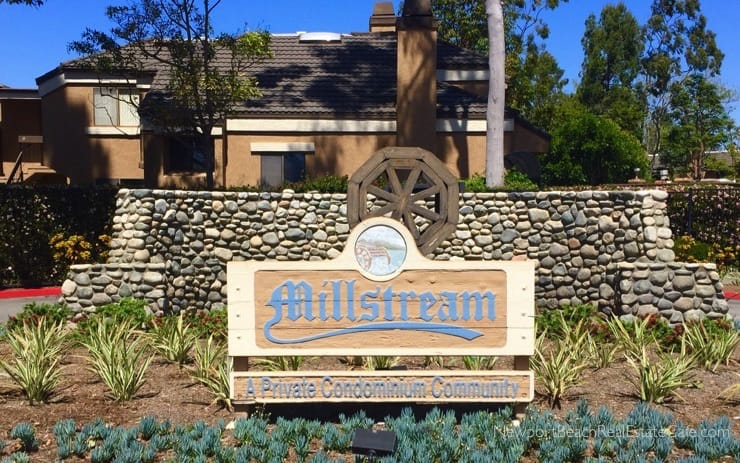 Mill Stream condo complex is a gated condo community in North West Huntington Beach located off Warner near Beach Boulevard. The condo community has 129 units and the grounds are beautiful. The development was originally built in the early 1980s by Shaffer Development Co.
This community in Huntington Beach has four different floor plans with 2 to 3 bedrooms, 1-2 bathrooms and they range in square footage from 991 square feet to 1498 square feet.
The streets in the Mill Stream condo complex include Eastlake Lane, Lakefront Circle, Millstream Lane, Northlake Drive, Southlake Drive, Westwood Land, and Woodlake Drive.
The community amenities include a private gated entry, a heated community pool and there is a clubhouse.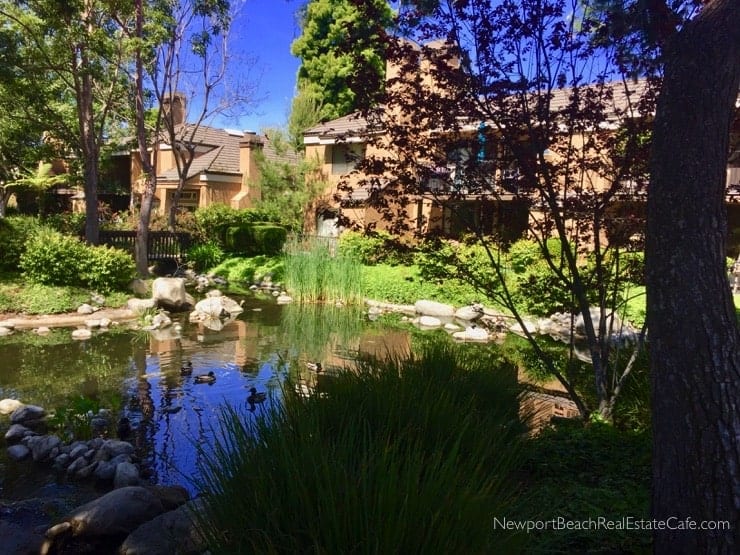 The grounds and landscaping is absolutely gorgeous. When you enter the community, you are surrounded by streams, water features, bridges, and lush landscaping. It is common that you will see ducks enjoy the streams throughout the community.
Mill Stream condo complex is truly a hidden gem in Huntington Beach.
If I can answer any questions about this gorgeous Huntington Beach community, please contact me.
Search the MLS for condos for sale in Huntington Beach.