Are you considering purchasing a home? If you are, now more than ever is the time to have proper representation by a buyer's agent. A buyer's agent will guide you through the home buying process and ensure that you have a smooth transaction. There are many steps that go into home buying and it is imperative that you take into account all factors when considering making one of the largest purchases of your life.
On March 11, 2020, the Coronavirus was declared a Pandemic by the World Health Organization. The stock market has experienced significant volatility as a result.
Purchasing a Home Amongst the World's Current Pandemic
It is an uncertain time with the COVID-19 pandemic which has, in essence, halted the economy. You may be asking yourself if now a good time to purchase a home, and there are many reasons why it is a great time to purchase a home. In fact, homes that are listed at the market value are getting multiple offers over asking price with desirable terms for the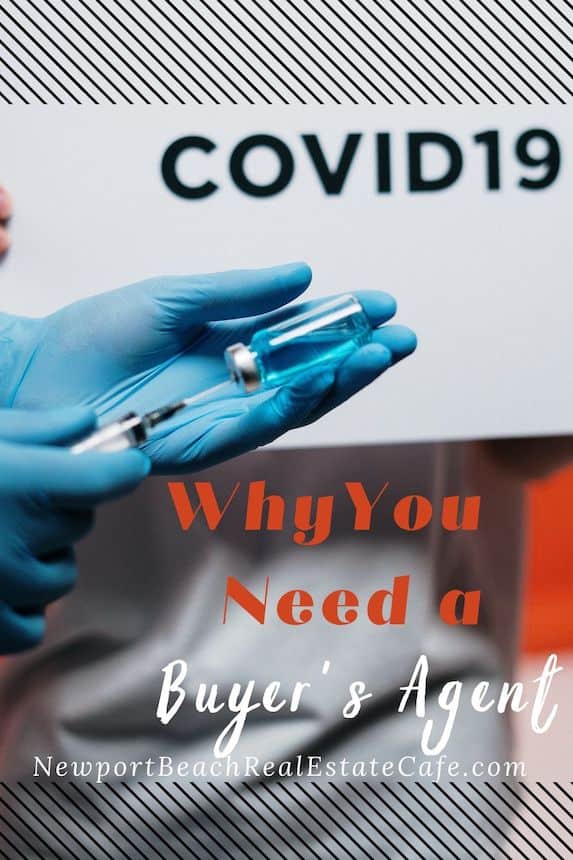 seller. There are some important considerations here, however. If you have stable employment and you are not at risk of being downsized or laid off, then it is a good time to buy. Interest rates with certain types of loans are still very desirable. If you are an essential worker and have stable employment, you may consider purchasing a home.
A disclaimer here, each buyer needs to evaluate their own situation with respect to their employment and income and make the decision if it is the right time to purchase a home during this time or not. There are no guarantees in life!
Here is the California Association of Realtors Guidelines for Real Estate Best Practices.
In the document, it states if a city or county in which you do your business activity has an order with a more restrictive standard regarding what qualifies as an essential service, or more restrictions on activities, those guidelines will still govern the activities of a licensee.
Be sure to check the guidelines for your city, county, and state and what restrictive orders are in place. Not following the mandates by the state may be considered criminal to violate them.
First Steps
The first and most important steps are the importance of speaking with a lender. Whether you are doing a Zoom meeting or just a phone conversation, you need to have a meeting with a lender about your ability to obtain financing. Discuss with your lender the type of loan you are obtaining and ask about the interest rates. Also, be sure to inquire if the lender will be able to lock your rate before the loan is submitted for financing.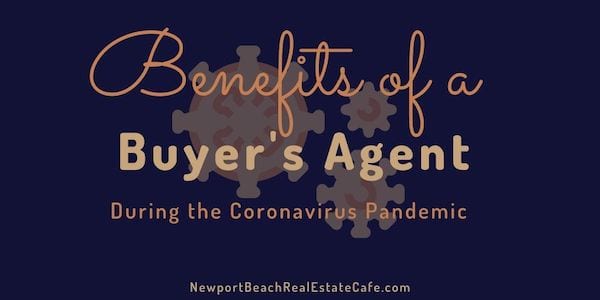 The lender will discuss the different loan options for you and interest rates. Lenders are skilled and will let you know the sweet spot, meaning what loan amount not to exceed. Ultimately that will help YOU as a buyer search for properties within your price point. Another important factor, in today's times, there are new requirements when showing homes, and sellers may require a buyer to provide a pre-approval letter to ever even walk in the home. That is a requirement that is on the listing agreement addendum that a seller may select. No more being looky-loos and just looking at a home! It is too risky with many unknown factors.
Virtual Showings
In light of the COVID-19 pandemic, sellers and their agents are electing to have virtual showings versus in-person showings. The virtual showing can be a YouTube video, a Matterport showing, Facebook live, Instagram Live and more. Additionally, the listing agent can "meet" the buyer at the property via Facetime! The agent can slowly walk around the property fielding questions from potential buyers to zoom in this area, or to show the ceiling, bookshelves, or lighting fixtures.
In today's times, a virtual showing will be required before an in-person or physical showing can be scheduled.
Physical Showings
If you have gone through the steps to consider purchasing a home and have seen the home virtually, then you may want
to schedule an in-person showing. There are very specific showing instructions on properties that are listed for sale. The buyer's agent will send you a Coronavirus Property Entry Advisory and Declaration (CAR California Association of Realtors form) to sign prior to entering the property. Be prepared to provide your pre-approval letter and proof of funds. No real estate agent should be showing any house without proof of funds or a pre-approval letter from a lender. Quite frankly, this is the way that real estate should be conducted. Follow the guidelines that are presently in place including if your city, county or state requires a mask, gloves, sanitary wipes, and shoe covers. These items should be brought by a buyer. Don't bring your kids! Follow the guidelines for the number of people allowed in the house which is one or two at a time practicing social distancing and not touching anything. And, no, buyers cannot use the bathroom. All parties entering the home need to take the items (gloves, masks, etc) with them when they leave the property and dispose of them properly. All showings should be followed in accordance with the CDC.
Writing an Offer
Once you have seen the property and think it is the right fit for you, then it is time to write an offer. Your agent will review the recent comparable sales in the area and will provide you as the buyer with that information. Be sure to review the price, length of escrow, earnest money deposit, down payment, amount of time to remove contingencies and much more. There are many options when making an offer on the property, and you will want your agent to write the cleanest offer possible, especially if it is a multiple offer situation.
Benefits of a Buyer's Agent during Coronavirus Pandemic
Click To Tweet
Offer Acceptance
You may have counter-offers back and forth between the seller and the buyer and that is not unusual. It is a good practice for your real estate agent to communicate with the listing agent. Once you have acceptance then escrow will be opened and you will begin performing all of your due diligence about the property to ensure that you want to proceed with your purchase.
Inspections
Once your offer has been accepted, then you will have the contingency period to review the disclosures, the home owner's association (if there is one) documents, and perform any necessary inspections. Anyone who is entering the property will have to sign the Property Entry Advisory Declaration (PEAD) and the same standards shall apply with regards to following the recommended guidelines from the CDC for utilizing masks, social distancing. the number of people in the property and more.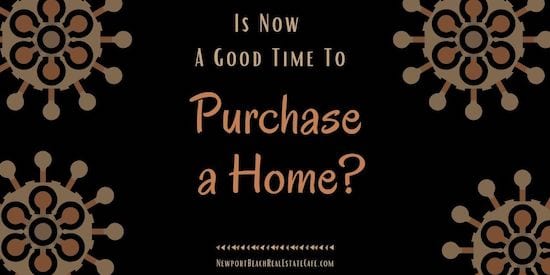 Once the inspection report is complete, then you and your agent will have the opportunity to review it and decide if you are going to ask for any request for repairs. Repairs are negotiable, and the seller is under no obligation to repair anything. However, the seller may not agree to the request for repairs, may repair some of the items, or offer a financial credit to the buyer.
Removal of Contingencies
Once you have completed all of your due diligence and have negotiated the request for repairs, it is time to remove your contingencies if you plan on proceeding with the purchase of the property. After the contingencies are removed, then you can begin to plan your move for when escrow closes on the property.
Final Walk-Through
The last step of the home buying process is the final walk-through or Verification of Property Condition. It essentially means that the home is in the same condition as when you made the offer. Additionally, it is the opportunity to ensure that the repairs you requested have been completed and you are satisfied. The walk-through is not considered a contractual action, however, it is advisable to complete one to ensure that it is in the same condition.
Final Thoughts
The home buying process has some imperative steps now and with adhering to the CDC guidelines and practice safe social distancing when entering a property. It is still a great time to buy a home and take advantage of the low-interest rates and secure your new home!
Other Resources
Kevin Vitali has written an excellent resource What to Know about Real Estate and the COVID-19 Virus. In the article, he discusses that buyers and sellers still have a need to buy and sell their homes. And although there are more constrict rules about showing with social distancing, buyers still are able to view homes providing they are pre-approved.
You may be asking yourself if now is a good time to buy a home during the Coronavirus pandemic. Petra Norris addresses this question in her latest article Should I Buy a Home During the Coronavirus Pandemic. She discusses the importance of being calm and how this pandemic has impacted the real estate market. Petra explains that it is a good time to take advantage of these low interest rates and as long as you have job security and the financial resources to purchase a home.
About the Author
The above real estate article "Reasons You Need a Buyer's Agent During the COVID-19 Pandemic" was written by Sharon Paxson of Newport Beach Real Estate. With experience since 2005 representing clients with their real estate transactions, we welcome the opportunity to share our knowledge and expertise and guide you through the home selling or buying process.
If you are considering selling your home, we welcome the opportunity to work with you and list your home with a top Newport Beach CA Realtor.