Balboa Island in Newport Beach
Market Update
June 1, 2010 to September 14, 2010
Balboa Island is a man made set of actually three islands that are located in Newport Beach. The three islands include – the main island, the little island and Collins Island. Collins Island has only 8 homes that are located on it and it is a gated area of Balboa Island. Currently, there are no homes for sale on Collins Island.
The main island of Balboa Island has approximately 1450 home sites located on it. There is a bridge off Bayside Drive to enter Balboa Island is called Marine Avenue. Marine Avenue is very unique and has upscale shopping and dining. Many of the Balboa Island residents cruise the island in their golf carts. The streets of Balboa Island are named after semi-precious stones such as Opal, Jade, Amethyst, Crystal, Abalone and Onyx. Balboa Island is located off Bayside Drive in Newport Beach.
The other way to arrive on Balboa Island is via the Balboa Island ferry. The ferry holds three automobiles, pedesterians and bikes, and crosses from the Balboa Peninsula to the island. It is a very short but most picturesque journey. It is not unusual to see seals, and other sea life along the way!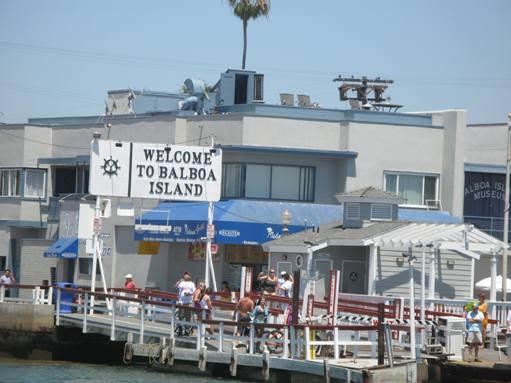 Balboa Island has the most stunning views of Newport Harbor. Newport Harbor is quite large and home to many yachts and sail boats. It is amazing to just cruise around and enjoy the weather and most beautiful scenery and homes.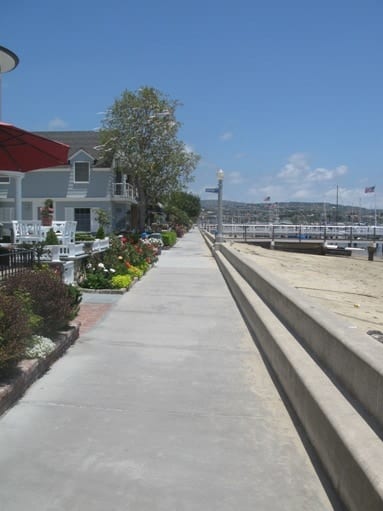 Balboa Island also has a boardwalk that surrounds the islands and and if you decide to walk around the main island and the little island, it is approximately a 3 mile walk. What a great walk to start or end the day by walking or jogging around the island. Many of the residents and visitors bring their dogs as well.
Many of the homes on Balboa Island in Newport Beach are Cape Cod style as shown here.
Currently there are 33 active listings on Balboa Island ranging in price from $939,900 and priced on the bayfront up to $9,500,000.
There are 4 in pending and one in back up status. There have been 17 sales since June 1, 2010 ranging in price from $1,150,000 to $8,700,000.
If I can answer any questions about Balboa Island in Newport Beach, please contact me.
Phone or Text: 949.280.0681