Find a Realtor
There are some terrific ways to find a Realtor. If you are considering selling your home and are curious about the steps to home selling? There are many steps to consider when selling a home. One of the most important steps is in finding and vetting the right Realtor to represent you and sell your home which is probably your most expensive investment! You are going to want a professional who works well with others. Performing your due diligence when searching for an agent can help you avoid problems with the home selling process. The following steps will help you to come up with questions to ask and what steps to take to find an agent!
Make a List of Questions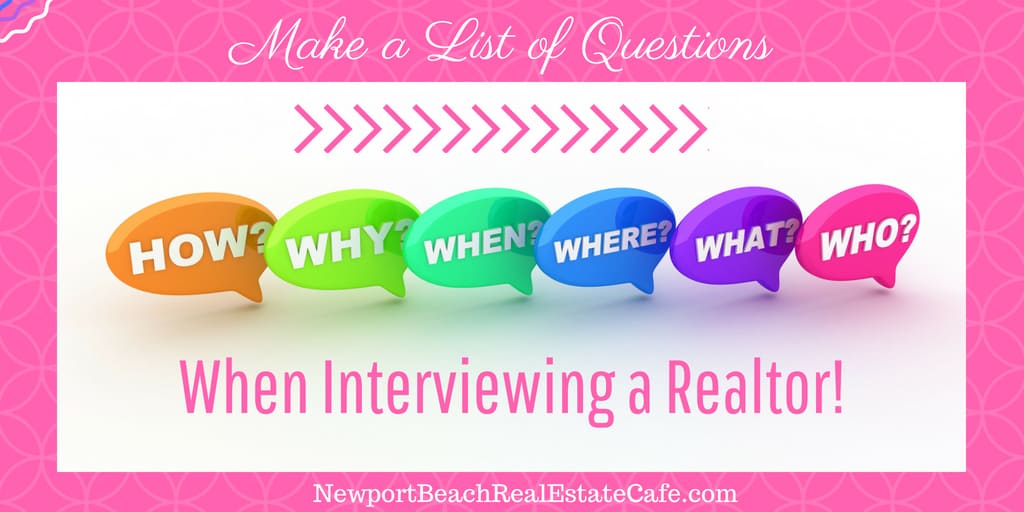 Selling a home can be a daunting task as there is a lot of preparation and work to ensure that as a home seller you get the highest and best price in the shortest period of time! Before you begin interviewing Realtors, be sure to create a list of questions to ask. Ask questions including is the agent a neighborhood expert, have they sold in the neighborhood before and what is their marketing plan is an excellent step to find a Realtor.
Has the Realtor Explained the Home Selling Process
Understanding the process helps immensely. If a home seller knows what to expect and what "can" happen helps! Ensuring that the home is priced appropriately from the start is essential, and a reputable agent will explain this! Overpricing and testing the market should not be anyone's recommendation. This can cause the property to sit on the market and accumulate days on market and cause the buyers to think there might be "something wrong" with the listing!
Additionally, understanding the steps of home selling and the importance of staying on important timelines are crucial to ensuring a timely closing!
Ask Family and Friends for Referrals
After a real estate agent has earned the trust of a client, the client will refer that agent. When you are looking for an agent, ask others for their experience, and ask questions such as was the agent professional. Agents who are referred are those who have gone above and beyond with their service. Real estate agents who are successful will ensure that the client has been completely satisfied with the service that they have received.
Does the Realtor Have an Exemplary Online Presence?
It is essential that you hire an agent who has a stellar online presence. Does your agent even have their own website or do they have a "page" on their company website? Most Realtors or real estate agents do not utilize the internet or the power of social media to create maximum real estate exposure.
There are many social media channels including Twitter, Google+ Pinterest, Instagram, and more where the property should be marketed! And utilizing a strategy to sell a home online is very important. A marketing plan is important to ensure that the home is continued to be shared on social media and websites so it is continually seen. Professionals who utilize the internet and social media have a marketing strategy to ensure that the property is continually seen to improve the chances that a buyer will want to come and view the property and make an offer!
Is the Realtor a Neighborhood Expert?
One of the best ways to find out if a Realtor is a neighborhood expert is with Google. Keep in mind there are ads at the top and often times along the side of the page with a Google search. Those are pay-per-click ads that disappear once the budget for that ad is exhausted the ad will go away. Your agent should have some type of presence in the neighborhood that you are searching for.
Discuss Pricing
As a home seller, it is crucial to price your home right in the beginning. Keep in mind your home has one chance to make a first impression and this includes price, online presence and in person! Overpricing is not a good strategy and may dissuade buyers from wanting to come and view the property. And it is not a good idea to "test" the market with the price.
Be sure to discuss realistic pricing, and do not make the mistake of hiring the agent who agrees to overprice your home! Because it can sit and accumulate too many days on market, and result in a lower sales price in the end.
Ask About Photos and Video
Having excellent photos is important and they should be ready to go when the property hits the market. Adding photos later may cause a seller to lose potential buyers if the initial photos are not excellent. Ask for examples of photos and websites that the Realtor has created.
Utilizing video is also important and can be shared on social media channels such as Instagram, Facebook, and YouTube.
Ask for Testimonials
Ask if the agent has a testimonial page on their website and read them to get feedback! Ask the Realtor about these testimonials and about the transaction. Some are smoother than others!
Talk with Agent's Recent Clients
Take it a step further than the testimonials, and ask to speak with Real Estate agent's past clients and be sure to ask how the process went when you are looking to find a Realtor. Inquire if the property closed on time and were important timelines met and did they get the price they wanted. Ask for feedback from previous clients and be sure to ask about communication. Be sure to ask about how the property was marketed.
Communication is Key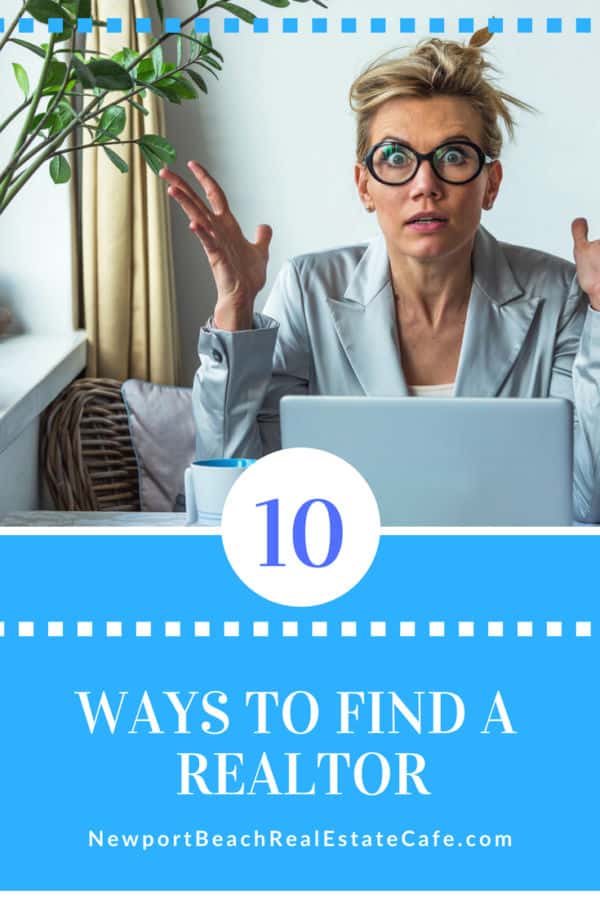 Keep in mind, communication truly is key!! Establishing how you will be communicating with the agent is imperative. Decide upfront how the communication will go, whether it be email, phone calls or text messages. I have clients request all three, and that is fine. Providing at least a weekly update of what has been done to market the property, whether it be a Facebook ad, a pay per click ad or an open house!
Open houses need to be decided upon in the beginning. There are pros and cons of open houses. Yes, it opens the house and allows people to come in and view, however, the cons would be it exposes the homeowner to unscrupulous types who may have other intentions than purchasing a home!
As a professional, keeping a log of who has viewed the property is also helpful as the agent can then contact those prospects later if a price adjustment has been made, or the property comes back on the market!
Final Thoughts
Hiring a professional Realtor that communicates well is key to a successful sale! Performing your due diligence when searching for a Realtor is important to have a smooth transaction and ultimately will result in a good experience and the sale of your home for the highest amount of money in the shortest period of time!
Find Other Valuable Resources for "What Are The 10 Best Ways to Find a Realtor®" from top Real Estate Professionals Across the Country. Check out the articles below, and please share across Social Media
8 Things Agents Should be Doing for Home Sellers via Bill Gassett, Maximum Real Estate Exposure
Selling Your Home 101 via Michelle Gibson, Wellington Home Team
How to Avoid the Horror in Selling Your Home via Lynn Pineda, Boca Raton FL Realtor
10 Signs You Hired the Wrong Agent via Kyle Hiscock, Rochester Real Estate Blog
Top 21 Ways to Find a Real Estate Agent via Fit Small Business
About the Author
The above real estate article "What Are The 10 Best Ways to Find a Realtor®" was written by Sharon Paxson of Newport Beach Real Estate. With experience since 2005 representing sellers, buyers, and landlords with their real estate transactions, we welcome the opportunity to share our knowledge and expertise and guide you through the home buying or selling process.
We service the following Orange County CA areas: Corona del Mar, Huntington Beach, Laguna Beach, Newport Beach, Newport Coast, Orange, Santa Ana, Sunset Beach, Tustin and more! If you are considering selling your home, we welcome the opportunity to work with you and list your home with a top Newport Beach CA Realtor.