What is a home inspection?
It is a good idea to prepare for a home inspection. A home inspection is a limited, non-invasive inspection of a property. It is completed usually in association with the sale of a property. Home inspections are recommended by Realtors and it is a part of the purchase contract. The inspectors have training and certifications (which may vary state by state) to conduct a home inspection. Inspectors do not open up walls and look inside, their scope of the inspection is limited to what they can physically see and test.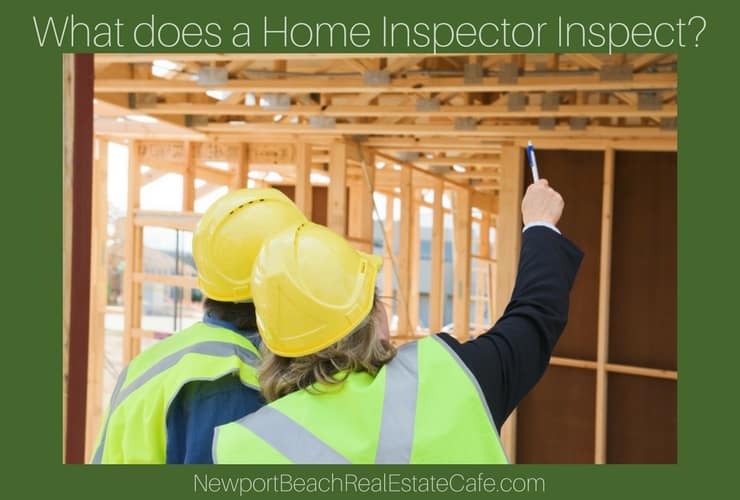 When a homeowner starts to prepare for a home inspection, they need to anticipate what the inspector will look at. The Home Inspector will conduct a home inspection looking at the property including the exterior, HVAC, plumbing, electric, limited roof, kitchen appliances including dishwasher, oven, cooktop, and other systems of a house. If a buyer waives a home inspection, then the Realtor will ask the buyer to sign a Buyer Inspection Waiver.
Be sure to have a smoke detector and carbon monoxide detector as that will be noted in the report. Additionally, if a buyer is getting a loan these items need to be on the property for the appraisal.
A Home Inspection May Trigger Other Inspections
Other inspections may be warranted if a home inspection reveals issues that are out of the scope of the physical home inspection.
For example, if the home inspector finds water staining in the attic, it may be indicative of a roof leak, and the inspector may suggest further investigation. Then the buyer may obtain a roof inspection.
Another example may include Inspectors may recommend a video camera inspection if there have been issues with slow draining, or drain line backups on the sewer line. A video camera line inspection will help ensure that sewer lines are free of problems that can cause expensive repairs after move in. This is often seen in older neighborhoods with mature vegetation and trees.
If there is evidence of rodents, the home inspection report may notate that as well.
These additional inspections are buyer costs.
A Home Inspection May Be a Contingency of the Purchase
Your Realtor will recommend that you conduct a home inspection and other investigations. It is your right when you are purchasing a property to obtain as much information as possible so that you can make an informed decision if you want to proceed with the home purchase.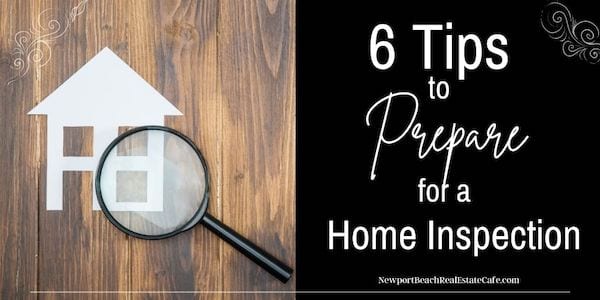 Within the time specified in the paragraph buyer shall have the right, at Buyer's expense unless otherwise agreed, to conduct Buyer Investigations including inspections, investigations, tests, surveys, and other studies including a physical home inspection. It is also agreed upon in the purchase contract that the Seller will make the home available so that the buyer can conduct their buyer investigations. Generally, that contingency is 17 days, however, a different time frame may be agreed upon.
If you find that during the home inspection process, there are items that you do not want to take on, you may elect to utilize that contingency to not proceed with the purchase.
What is the Best Way to Prepare for a Home Inspection?
Before you have listed your home for sale, or during the pre-listing period, there are some things you can do to prepare your home to be sold.
Address Deferred Maintenance – if there are any electrical issues or shorts, have a licensed electrician come out and make the necessary repairs. And if there is any sign of water intrusion or mold, this will need to be addressed prior to listing your house for sale. As a homeowner, you may be aware of certain issues on the property, and best to address them head-on before listing. If there are items found during a home inspection, it may deter buyers. Or the buyers may ask for financial credit or repair.
Repair any leaky faucets or leaks anywhere in the house.
Remove hard water stains on glass shower enclosures.
Thoroughly clean your house as the home inspector may have pre-conceived ideas of how the home has been maintained.
Clean windows and if they are sliding windows, be sure those tracks are clean (windows slide easier). If there are not any screens, it may be a good idea to repair or replace them.
Clean out rain gutters.
Clean out the fireplace if it is a wood-burning fireplace. Home inspectors may test if there is a gas line to the fireplace.
Be sure your chimney has a chimney cap.
Change all HVAC filters.
If necessary, have the furnace and air conditioning serviced prior to listing. Keep the repair documents and provide them to the prospective buyer.
If you have canned lighting, replace old light bulbs that are burned out. Consider replacing them with energy-efficient LED light bulbs. An inspection report may note that and wonder if the light fixture does not work.
On the exterior, clear away brush from any areas that the inspector will want to access (i.e. crawl space under the house).
Clear out any spider webs inside or the exterior.
Keep Utilities On
Prepare for a home inspection by making sure the utilities on including electric, gas, and water. I have had vacant listings where the water has been turned off, and then the appliances such as the dishwasher cannot be tested. Home inspectors will run the dishwasher, so the water must remain turned on.
A home inspector will test for water temperature and pressure. Or if you have a gas cooktop or oven, this will not be tested either without having the gas turned on.
Keep the pilot lights lit as well. A home inspector will not light them as that may be out of the scope of their responsibility.
There can be a liability for the home inspector too. Another alternative would be to have a Licensed Plumber light all the pilot lights.
The Day of Inspection
The seller should not be present during the home inspection. It is the buyer's opportunity to objectively learn about the property. Your Realtor will give you suggestions about whether or not to stay. Keep in mind the following:
Home inspectors are generally timely, so be on time!
The home inspection may take up to 2-3 hours depending upon the size of the home. Schedule the time so that the home inspector has full access to the property.
Make arrangements to take your pet(s) out of the property during the inspection. It is not fair to ask an agent to not "let the cat out".
Expect to have the buyer and their agent attend the home inspection (it is not always customary, but I have seen all agents attending more often than not).
Be sure to leave the garage remotes in a convenient location
Leave keys for any electrical panel boxes that have locks on them so the inspector has access to them.
Prepare for a Home Inspection | 6 Important Tips to Help
Click To Tweet
Final Thoughts
It is a good idea to prepare for a home inspection that will ultimately help you to prepare your home to sell and yield top dollar. Addressing any deferred maintenance will reduce the number of items that a home inspector will identify and help the seller to prepare for a home inspection.
The home inspection is just one part of the home selling process. The home inspection may reveal multiple safety items that need repair. The buyer may request repairs, request a credit, or these items may deter them from the purchase. Keeping your home in tip-top condition will ultimately result in a sale with fewer obstacles to navigate and help to prepare for a home inspection.
If I can answer any questions about how to prepare for a home inspection and the home sale process, please contact me.
For other information about "Six Important Tips to Help You Prepare for a Home Inspection" from other Real Estate professionals around the country, please check out the articles below, and please share across Social Media if you liked the article
The Purpose of the Home Inspection via Luke Skar, Inlanta Mortgage
What a Realtor Wants from a Home Inspector via Bill Gassett, Maximum Exposure Real Estate
Are Home Inspectors Always Right? via Michelle Gibson, Wellington Florida Realtor
6 Reasons Why Rain Is Your Friend When Buying a Home via Conor MacEvilly, Seattle WA Realtor
Can a Buyer Back Out of Purchasing my Home? via Kevin Vitalli, Real Estate in Essex and Northern Middlesex Counties, Massachusetts
Thinking of selling your home? I have a passion for Real Estate and welcome the opportunity to share my marketing expertise and knowledge! Please contact me!