Purchasing Home
Purchasing home can be scary for buyers. If you proceed with the purchase and suddenly experience buyer's remorse, you cannot take it back for a refund and get your money back. You don't have 30 days to live in the house for a trial run. There are mistakes to avoid when buying a home. That is why you need to take your time and perform your due diligence when purchasing a home. There are some tips for buying a home that will guide you through the home buying process.
Are You Having a Home Inspection?
If you decide that you don't want to have a home inspection, then you are taking a big risk. Home inspections will allow you to understand the condition of the property and what is operational and what is not. Home inspections generally cover all the major systems of the house such as plumbing, electricity,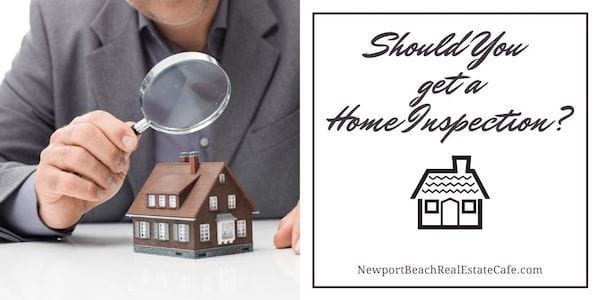 and HVAC. There are times that this can trigger a second inspection for a more in-depth investigation of the condition of the home. After you have a home inspection, you can decide what repairs to negotiate with the seller after a home inspection.
If you decide not to have a home inspection, your Realtor will ask you to sign a form that states that you are waiving a home inspection and it will be going against the broker's advice to a buyer.
Who is Doing Your Home Inspection?
You may or may not know a home inspector. If you are not in the home buying business, you may not personally know one.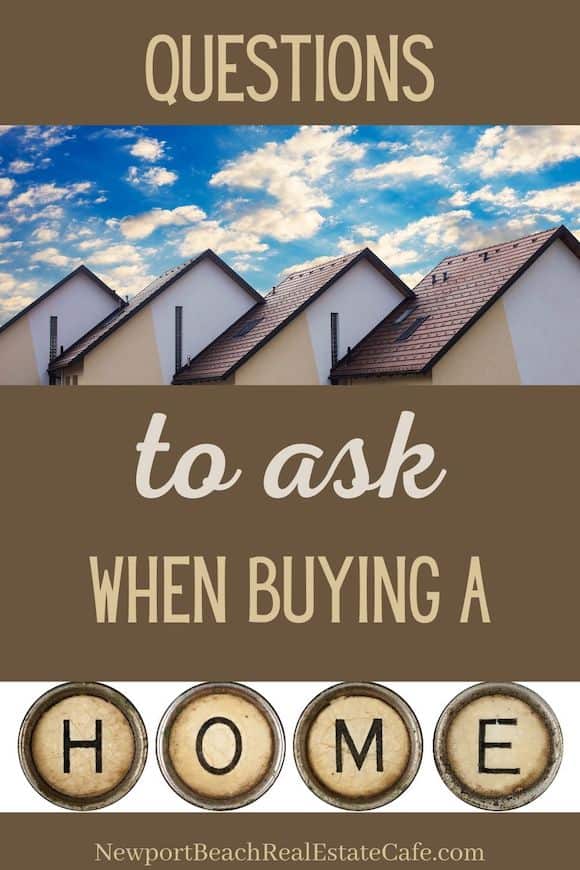 Your Realtor will provide you with a list of home inspectors that are commonly utilized in the area, and that they have a good relationship with. You do want a home inspector to be impartial and objective.
A buyer is the one paying for the home inspection, so it is important to select a home inspector that you like. You should interview several and ask how they work. You should ask them the cost of the home inspection, and how they work. Another important factor is how soon will you receive the home inspection report.
Keep in mind that real estate is time-sensitive and the purchase contract includes a physical inspection contingency. In most areas, the default language is 17 days to conduct your physical inspection and negotiate any repairs during that time. Negotiating repairs is between the seller and the buyer when you are purchasing home. The buyer may want to ask for repairs, but keep in mind in most purchase agreements, the home is being sold as-is.
How Do the Local Schools Rank?
Even if you don't have young children, how the schools rank definitely influences the value of a home. An important consideration is resale, and the next buyer may have children. The quality of schools definitely affects home values. You can check out the rankings of the schools on GreatSchools.org. There are some families who decide to purchase in a particular neighborhood because they want their children to attend a specific school. Most school districts have a school locator on their website and you can enter the address of the property to determine which schools the children will attend. When you are selecting a community to purchase a home, there are some factors to consider when selecting your neighborhood.
Is There Noise in the Neighborhood?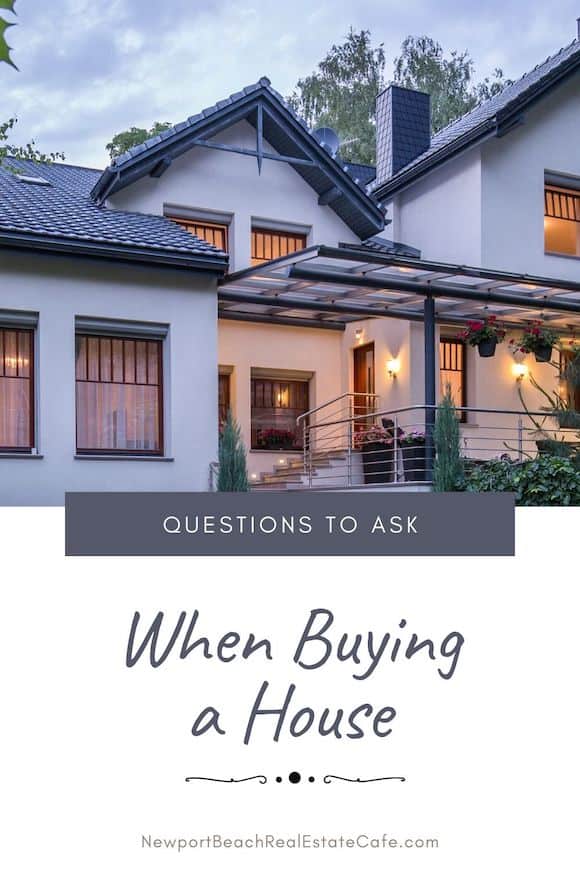 The noise you hear at the property during the day when people are at work may be different from the noise you hear at night. Be sure to drive by the house during the day
and
night be aware of the noise. The same applies to weekdays and weekends. Does the property back up to a sports field and there are soccer games every Saturday morning? Is there a hospital or fire department nearby? Will you be hearing sirens from an ambulance or firetruck? Another important consideration is if there is an airport nearby. What is the flight path and are there restrictions on when they can take off and land? What happens if the wind direction changes, and the direction that the planes take off and land changes in the opposite direction? Is there a neighbor that runs his power tools at all times of the day and night? Maybe there is a neighbor who works on motorcycles or cars and is revving the engine at all hours. These are factors you need to be aware of before you purchase the property. It is important to have a list of questions about the neighborhood in addition to the home. There are
frequently asked questions
a buyer will make when purchasing a home.
How Old is the Home?
Another important consideration is the age of the property. Being aware of the age of the property will prompt you to inquire if the home has been updated. A seller is required to provide a seller property questionnaire and transfer disclosure statement. These documents will provide information to you about what has been done to the property while the current owners have owned it. If the property is older, be sure to ask if the plumbing or electrical systems have been updated. If they have not, then that is something that your home inspector will evaluate closely. If you are buying a home that is a fixer-upper, you need to take that into account when presenting an offer.
What is the Age of the Appliances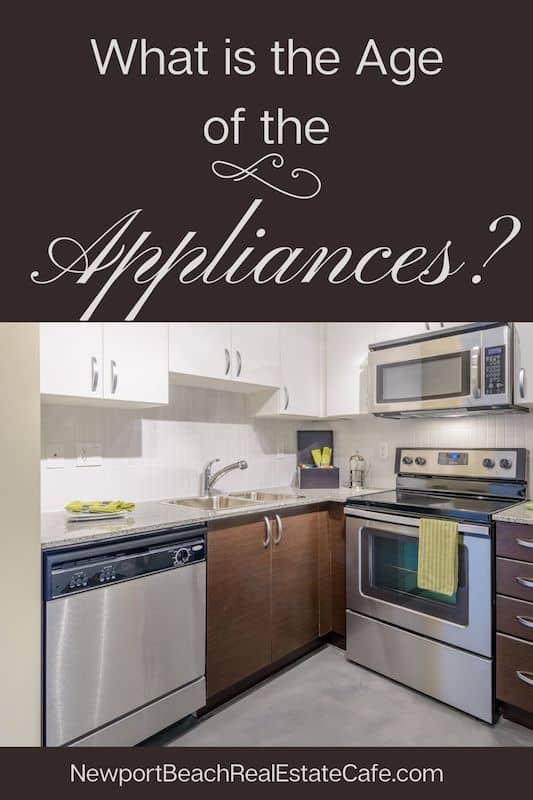 A home inspector will tell you the age of the appliances during an inspection, but what you can do is look at the appliances closely when you are in the property. Consider taking a photo of the appliances so that you can determine the age. Now in today's times with showings being virtual, ask the agent to zoom in on appliances so that you can view them closely. Take a screenshot so you can Google the appliance and try to determine the age of it.
This is a good reason why you need a buyer's agent during the pandemic. If you know that you're going to have to sink thousands of dollars into new appliances, then you may want to adjust your offer accordingly. Don't wait until you've gotten so far into the process only to find out at the home inspection, because home inspections cost money. If the seller is not willing to adjust their price, then you may decide not to proceed with the purchase of the home.
Replacing appliances in a home can be costly, and it is important to know upfront the age so you can anticipate replacing them and the approximate time frames.
Home Warranty
Your real estate agent will recommend it, but it is a good idea to ask the seller to pay for a home warranty for the first year you live in the home. A home warranty will cover many of the home
appliances including dishwasher, garbage disposal, and more. It is a good idea to ask for the additional coverage in the purchase contract for washer/dryer and refrigerator coverage. So, if the refrigerator breaks, the home warranty company will try to repair it. Home warranty companies do charge a service fee of approximately $65 to $100 depending on your policy. That service fee is going to be way less than repairing or worse case replacing a refrigerator.
Have There Been Any Renovations Recently?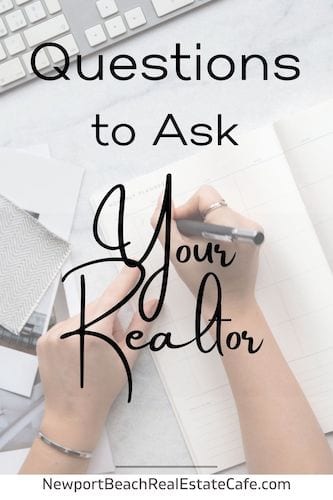 If you see that there have been any renovations that appear to be new, be sure to inquire about the renovations. Hopefully, a seller is not trying to be sneaky and cover something up, but it is a good idea to have a thorough explanation of the renovations. If you notice there is fresh paint on the ceiling, ask if there were water leaks, and if so was the leak addressed?
Sometimes a property will look brand new because it was recently renovated by investors. Often times investors purchase the property for a discount, renovated it, and then listed it at a higher price for a profit. Be sure to do your research on the investor to ensure that they have a good reputation for a quality remodel. And it if is an investment property, ask if the seller is going to provide any type of warranty. Good investors will stand by their products and come back to make repairs if necessary.
Final Thoughts
Buying a home can be a scary process, but if you perform your due diligence you will know the condition of the property before proceeding with the purchase. If you are handy or like to do DIY projects yourself, then it may not be an issue at all. You want to take these factors into account when purchasing a home.
About the Author
The above real estate article "Questions to Ask Before Purchasing a Home" was written by Sharon Paxson of Newport Beach Real Estate. With experience since 2005 representing clients with their real estate transactions, we welcome the opportunity to share our knowledge and expertise and guide you through the home selling or buying process.
If you are considering selling your home, we welcome the opportunity to work with you and list your home with a top Newport Beach CA Realtor.