When you are selling your home things are difficult enough, but now with the COVID-19 pandemic, there are added concerns. You need to prepare your home to sell and in addition, take into account this Pandemic. This situation is continuing to evolve for everyone. However, home sales are still happening with real estate classified as an essential service. In fact, homes that are priced well are receiving multiple offers and selling within a few days of going on the market. There are many reasons why you need a listing agent to sell your home.
Each state has its own rules and guidance in place, and individual states are opening up in phases. There are procedures that are now required you should do to make sure everyone is as safe as possible when selling a home during pandemic restrictions. I urge you to review your state, county, and city guidelines and requirements to help you to understand the home selling process in today's climate.
Adapting to Virtual Showings
Property listings benefit from professional photography, however, a home buyer is going to want more than that to fall in love with the property. Before the pandemic, home showings were not a problem. State and county are urging real estate agents to utilize virtual tours to avoid in-person contact.
Virtual showings give potential buyers a better understanding of the layout of your home, quickly showing them if it is what they are looking for. Buyers can look around the home virtually so that they can find things that they don't like without ever having visited the property. This cuts down on the number of showings that will be needed to sell and means less hassle and risk for homeowners as there are fewer people coming to view the property.
In-Person Showings
Even with virtual tours, buyers may still want to view the home. While open houses, where large numbers of people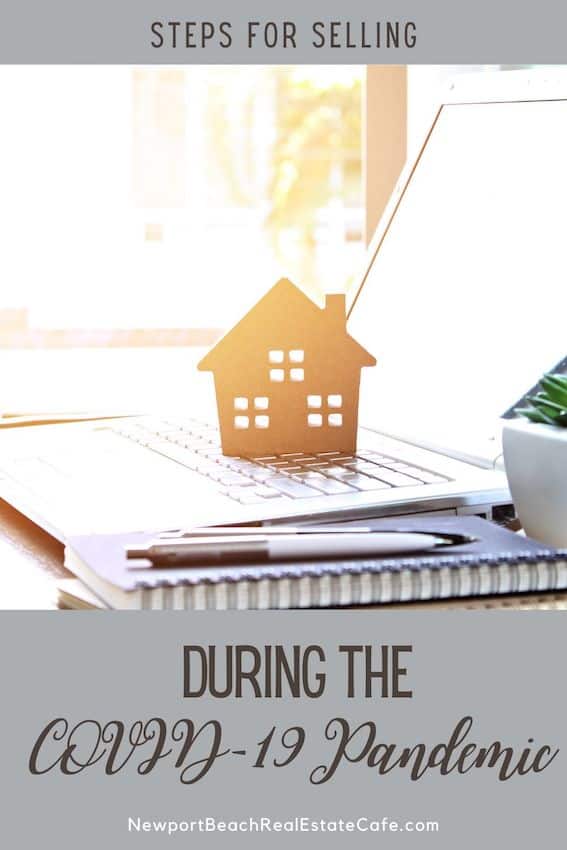 to walk around the home, are unlikely to happen for a while, real estate agents still need to show the home. Extra precautions can be taken to satisfy the buyer, without putting people at risk.
Home showings vary by city, county, and state. There are some measures which must be taken. Only allowing serious potential buyers, that are pre-approved for a loan, or have proof of funds should be allowed in for an in-person showing. Why take the risk of showing a home to someone who is not even qualified to purchase or even rent a home? All visitors viewing the property must sign a Property Viewing Advisory and Declaration and that must be emailed to the listing agent prior to showing (in California)
Additional necessary precautions such as hand sanitizer, and gloves, should protect the seller when their home is shown. In California, there needs to be a sign posted on the exterior before entry, and all parties entering the home need to wash their hands first with hand sanitizer and wear masks. The parties also need to be instructed not to touch anything in the home. Only an agent and two people at a time will be allowed access to the property. The listing agent also needs to arrive at the property before the potential buyers come to view it, to open the doors and windows in the property to ensure good ventilation.
Steps to Take When Selling a Home During COVID-19
Click To Tweet
After the showing, the listing agent needs to wipe down door handles, handrails, etc inside the property before anyone else is allowed to enter.
The seller should really not be present at the showing at all. The seller should make sure their home is clean and tidy before a showing anyway to ensure a good first impression. Extra measures should be taken here as well. The cleaning and disinfecting of areas that are frequently touched, like doorknobs, handrails, and worksurfaces is required both before and after a showing.
Home Inspections and Appraisals
Sometimes a home appraisal can be done without the appraiser entering the property. If this has been approved by the lender, an appraiser can judge the value of the home using photos or by viewing the home from the street. An appraiser may also be looking at the virtual tour that agents are now posting online when completing a home appraisal. Many agents are using 3D tours such as Matterport, or virtual tours including Vimeo and YouTube.
With home inspections, it is not easy for the homeowner to be present. The advice is for homeowners to stick to a secluded part of the home when the inspector is in their property or not be present at all. Inspectors should be following guidance from the CDC to use gloves, masks, and booties to prevent the spread of COVID-19. The home seller can then use disinfectant wipes to clean areas that may have been touched when the inspection is over.
Closing
In some states, closing has been possible online for a while, and now there is a push to expand that across the whole country.
Online notarization lets the notary process documents without the need for the seller to visit their offices. Online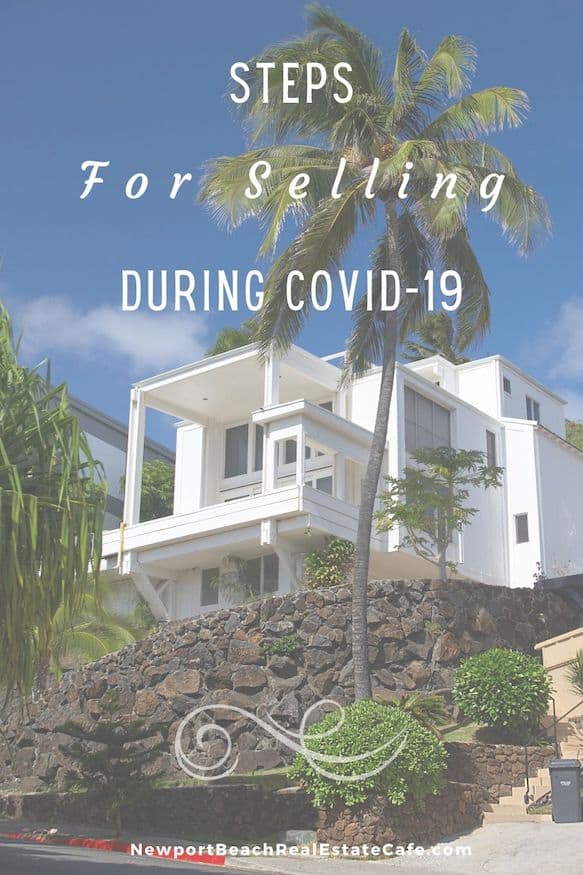 closing will only be available to you if your lender has the facilities to cope with that. Unfortunately, many don't since remote closing policies aren't on the statutes in all states.
There is a push towards this from lenders, with improvements to their technology systems so that online closing is made more secure. There are calls for Congress to expand this capability across the nation, to make selling a home during pandemic conditions safer and less stressful. The lenders want this and the National Association of Realtors are also lobbying Congress to make the necessary policy changes.
If closing remotely is available to you, it will mean the title company preparing the documents and uploading them to a secure website or emailing them. Your ID can be checked using a video call by the title company and then you can sign the documents with an electronic signature. If this isn't possible, the notary may be able to travel to you to restrict the number of people who have to meet.
Closing Thoughts
The conditions of the COVID-19 pandemic have affected every aspect of our lives, but they won't be around forever. Things will get back to normal, or something approaching that in time, but until that happens it is important to protect yourself and everyone else. There are some excellent tips for moving houses during the pandemic. Whether you are moving across the street or relocating to another state, you will probably have a need for moving boxes. It is imperative that you check your local guidelines in your state, county, and city. It is possible to sell homes during this pandemic. Utilize guidelines and ensure that you have attended training so you how to proceed. Guidelines continue to change and it is important to be aware of any recent updates.
About the Author
The above real estate article "Steps to Take When Selling a Home During COVID-19" was written by Sharon Paxson of Newport Beach Real Estate. With experience since 2005 representing clients with their real estate transactions, we welcome the opportunity to share our knowledge and expertise and guide you through the home selling or buying process.
If you are considering selling your home, we welcome the opportunity to work with you and list your home with a top Newport Beach CA Realtor.