Home Warranty
There are incredible benefits of a home warranty. When you are in the process of buying a home, a very important factor in the home buying process is to consider the home warranty. Your Realtor® can explain this to you. Certain options can be requested to have an upgraded home warranty which will generally cover more.
If you are purchasing new construction, the builder may offer a home warranty. It is still recommended to ask for the coverage of a home warranty.
What is a Home Warranty
A home warranty is an annual service contract that will cover repairs and replacements of appliances and systems within the
home. The warranty will cover the repair or replacement of appliances and systems. Systems that are generally covered are water heaters. If there is a sudden leak or it becomes inoperable, then the home warranty company will come out and try to repair the covered item. The home warranty will generally cover items such as HVAC and kitchen appliances.
Be sure to read your policy so you understand what exactly is covered and what is not covered. A home warranty is not the same as the home owner's insurance.
How Long Does a Home Warranty Last?
The home warranty will generally last for one year. A homeowner can renew a home warranty at the end of the year. Oftentimes buyers don't want to incur the expense of the home warranty, however, it is beneficial to do so. You can never anticipate how long an appliance is going to last. This is important if you are purchasing an older home and the appliances have not been updated.
How Does a Buyer Benefit from a Home Warranty
When a buyer is moving into a home, there are always unexpected expenses. There are moving expenses and if
the buyer is going to be adding window coverings and other items to the home, it can be an expense to move. The last thing a buyer wants to worry about is a major item breaking down in the home such as an appliance. Buyers will most definitely benefit from a home warranty plan. The warranty can protect a home buyer's budget from expensive repairs. When a buyer is moving into a home, there are always unexpected expenses
Additionally, home buyers just need to call in and there are service providers that are available for the specific need. And a warranty will provide service calls and most companies do offer 24/7 service requests.
What are the benefits of a home warranty service contract?
Click To Tweet
What is Not Covered by a Home Warranty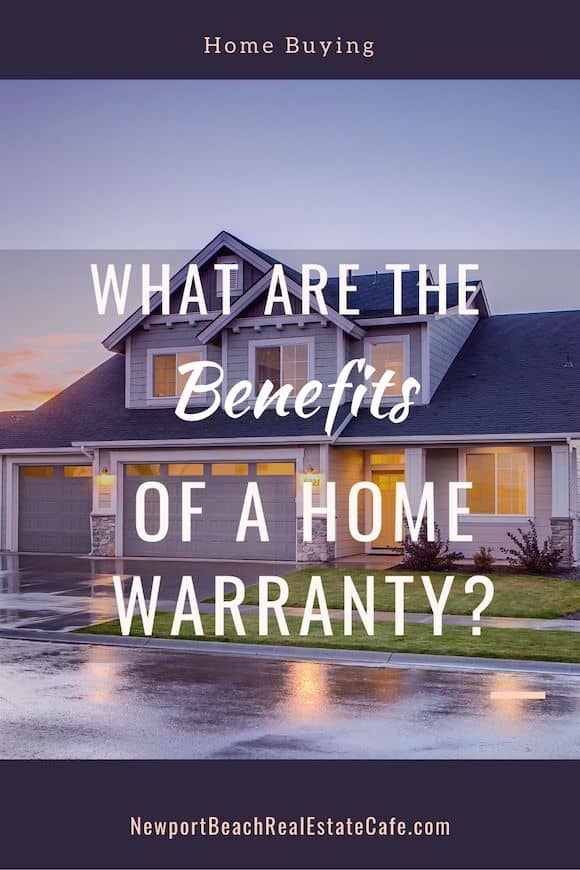 Warranty companies will cover appliances and systems that may fail as a result of normal wear and tear. The warranty provides protects your finances. It is also easy for you to request service when covered appliances and systems fail. Home warranties do not cover everything so it is important to understand what your service contract covers.
Warranty companies will not any cosmetic damage. It will not cover if there has been neglect or misuse. Home warranties also do not cover modifying the home's structure in order to repair or replace covered systems and appliances.
An example would include if a water heater starts leaking or breaks and cannot be repaired, it may need to be replaced. The newer water heaters are more energy-efficient and they are taller and maybe wider. So the warranty company would cover the replacement of a water heater, but would not cover changing the pipes or adding any new equipment in most cases.
Again, it is important to read what your policy covers, and be sure to speak to the representative of the home warranty company.
Should I Ask for a Home Warranty in the Purchase Agreement?
YES! And be sure to understand what you are asking for on the home warranty. It is important to ask for the upgraded
warranty plan including washer/dryer and refrigerator coverage. If there are multiple refrigerators such as a wine refrigerator, be sure to include that one as well.
Most warranty companies will come out to fix any covered items with the warranty with a one-time fee paid to the service company. The fee will generally be much less than a repair on an item not covered by a warranty. Repairing a dishwasher that has aged out can be $500 or more. If a buyer has a home warranty, then they can come out and repair it. There are warranty companies that will offer to fix it, and if they are unable to repair the item, they will replace it. I have had this personal experience with a buyer who bought a home with a washing machine and it could not be repaired, so the warranty company replaced it.
Customarily, the seller will pay for the warranty, however, this is a negotiable item in the residential purchase agreement.
Home Warranty Plans Offer Re-key Service for New Home Buyers
Many home warranty companies are now offering to rekey the home for buyers when they purchase a new home. It is a flat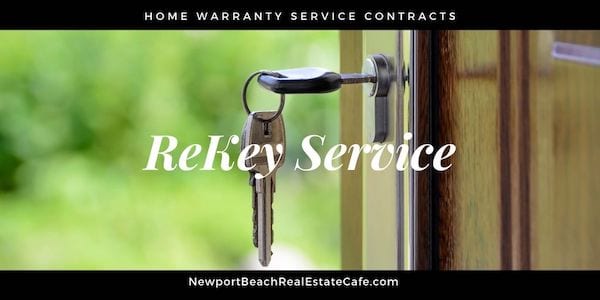 rate that is charged in most cases. Generally speaking, the rekey covers up to 6 keyholes or locks, including the delivery of 4 identical keys.
It is highly recommended that you rekey your home when you move in. If the property was utilized as a rental, you will have no idea how many keys are "out" there and who still may have a key. You want to secure your home to ensure that your family is safe.
Another important factor is to change the code on the garage door remotes. This can easily be accomplished by reading the garage remote instructions and it will allow you to change the code if there is a keypad or the remotes to the garage. It is possible for the prior owner to have the code programmed into their vehicle and again would have access to the home.
Final Thoughts
The home buying process can be overwhelming, but understand what to anticipate will help to make it a smooth process. Having a home warranties in place can ease worries about repair bills that may arise after you move in. Be sure to fully understand what your policy covers.
About the Author
The above real estate article "What are the Benefits of a Home Warranty?" was written by Sharon Paxson of Newport Beach Real Estate. With experience since 2005 representing sellers, buyers, and landlords with their real estate transactions, we welcome the opportunity to share our expertise and guide you through the home buying or selling process.
We service the following Orange County CA areas: Corona del Mar, Huntington Beach, Laguna Beach, Newport Beach, Newport Coast, Orange, Santa Ana, Sunset Beach, Tustin, and more! If you are considering selling your home, we welcome the opportunity to work with you and list your home with a top Newport Beach CA Realtor.