As part of the home buying process, the buyer will hire a licensed home inspector to inspect the home. The home inspector may be done by the buyer's choice, or they don't have one to utilize, then the Realtor may give them a few options to inspect the home. The home inspection is an important contingency and imperative not to skip it!
A home inspection may uncover issues in a house and trigger other inspections such as a roof inspection or sewer line inspection. These are buyer investigations and they are also buyer expenses.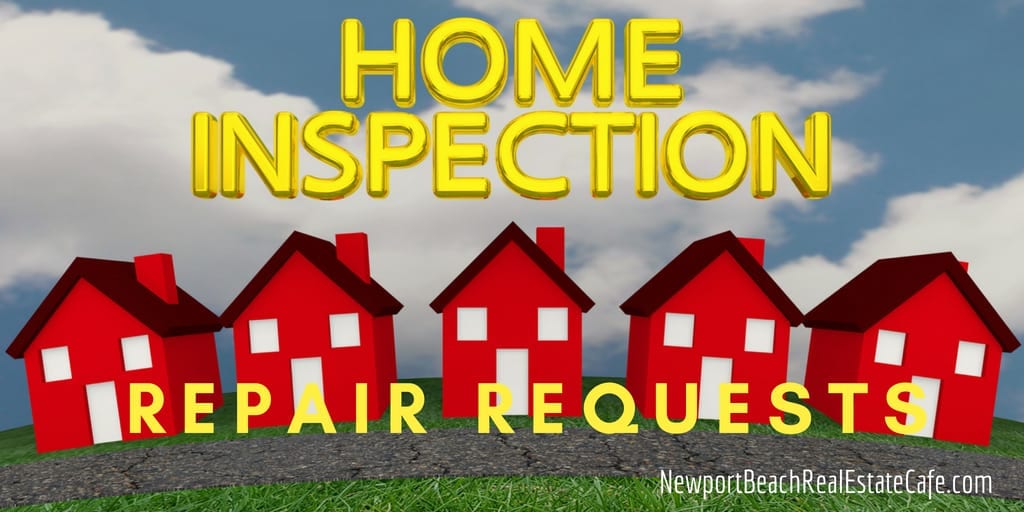 Negotiating repairs with sellers can be delicate, as sellers may be offended by the request for repair when they have lived in the house for the past 30 years! Regardless, the buyer should perform all their due diligence on the property so they feel comfortable with going forward with the purchase.
The Home Inspection
A general home inspection is based on the observations made on the date of the inspection and is not a prediction of future conditions the property may have. The general home inspection will not reveal every issue that exists or ever could exist, but only those material defects observed on the date of the inspection.
Both the buyer and their agent should be present for the home inspection. In most cases, the listing agent attends the home inspection also. This is a time to look at the property, ask the home inspector questions, and what they are finding with the home. Generally speaking, a home inspector performs their job, then walks around with the buyer and discusses the findings with the home buyer. This is the best time to ask questions of a home inspector. A home inspector cannot see through walls and it is a non-invasive inspection of what can be seen.
What Issues May be Found on a Home Inspection Report?
After a home inspection has been completed, a home inspector will provide a home inspection report to the buyer and their agent which should be reviewed. Home inspection reports are generally broken down by the system including HVAC, electrical, plumbing and more. Additionally, each room is addressed such as the garage. Most home inspectors will take photos of what they see, and will reference any outstanding item in the report. Additionally, good home inspectors will avail themselves to the buyers and their agent for questions about the home inspection.
Issues that may be included on the home inspection report may include items such as the following:
Outlets are not GFCI protected for safety
Wiring with extension cords in the cabinet under the sink noted as a safety hazard
Water heater not strapped
HVAC system inoperable
Items that are listed as safety hazards should be addressed prior to the close of escrow.
Other items you will see on a home inspection report may include references about carbon monoxide detector and smoke detectors. In California, it is required for water heaters to be strapped due to the possibility of seismic activity. Be sure to thoroughly review the home inspection report and if there are questions about it, be sure to ask. Common language seen on a home inspection report include unable to fully inspect areas, suggest further review and safety hazard.
Don't Discuss Remodeling Plans
During the home buying process, when a buyer is looking at a home they imagine themselves living in the home and the remodeling that they can do to improve it and make it their own. A word of caution about discussing remodeling when in front of the listing agent and or sellers. When a buyer asks for a request for repairs, the seller may not consider certain items because they figure that the buyer is going to gut the home!
Often a buyer may overestimate the cost of a repair when a home seller can have the repair work done for much less than the buyer is requesting.
Exercise caution when discussing remodeling plans before negotiating request for repairs.
Click To Tweet
Consider Asking for Credit versus Repair
Often times it is preferable to ask for credit for certain items as opposed to having the seller fix or repair the item. I have seen when sellers will bring in their handyman to fix all the repairs in the home and be done with it. However, a buyer can specify if they want licensed professionals to repair an item such as an electrical issue, the buyer may want it completed by an Electrician. Additionally, ask for the receipt for those repairs to ensure they were completed properly, and if there are issues in the future, then the buyer may have recourse with that Contractor.
Items to Include on Request for Repair
Be reasonable! A home inspector's job is to find things that are inoperable, however, no house is perfect! Even a brand new home can have things wrong with it. Safety items are the most important items to be addressed, and other items such as plumbing leaks should be repaired.
Asking for every single item on a home inspection report to be repaired is unusual, however, I have seen it multiple times. This can turn off a seller and they may decide they don't want to work with that buyer anymore.
The seller will receive of the home inspection report along with the request for repair. The seller will review and decide which of the items they will agree to repair or not. The seller is under no obligation to fix or repair anything, however, if the buyer is reasonable with their request, then most sellers will be reasonable. Keep in mind, both the buyer and seller are working together to complete the transaction.
A buyer may request items to be repaired as follows:
Replace HVAC
Replace outdoor light fixtures that are inoperable and corroded
Replace broken tiles on the roof
Replace the toilet in the master bedroom
So with the list, the high dollar item is going to be the HVAC most likely, and perhaps that was factored into the sales price when the home was listed. These are items which are negotiable, and a seller may not agree to any of the items and instead offer a credit for $1000. Then the buyer has to decide if they accept the seller's decision or to request other repairs or credits.
The seller may not want to fix anything, and they may offer a credit in lieu of repairs. This is a negotiation between buyer and seller.
Final Thoughts
Home inspections are a vital part of the home buying process, and it allows the buyer to walk away if they are not comfortable with what the home inspector finds. If the home inspector found a plumbing leak and consequent mold, many home buyers will not be comfortable with the deal. Asking for the repair requests is the final step of negotiation, and the seller has the option to not respond, repair all, repair some or offer a credit. And the buyer can utilize that credit to pay for the repairs themselves which is often recommended as they are then using their own trade people for repairs!
Buying a home, be sure to get a home inspection! Find valuable info here about how to negotiate the repairs after a home inspection! https://t.co/I0W6zJ8crB via @XavierDeBuck @massrealty @WellingtonHomez @Tewksbury_RE & @WWeirRelocation pic.twitter.com/IQxMQETVI0

— Sharon Paxson (@SharonPaxson) July 11, 2018
Find Other Valuable Resources for "What to Negotiate After a Home Inspection" from Real Estate Professionals Across the Country. Please check out the articles below, and please share across Social Media if you enjoyed the articles.
8 Reasons to Get a Home Inspection via Xavier DeBuck, Luxury Homes Johannesburg
Negotiating Issues after a Home Inspection via Bill Gassett, Maximum Real Estate Exposure
Do Buyers Need a Home Inspection via Michelle Gibson, Wellington Home Team
Negotiation Home Inspection Repairs via Kevin Vitali, Merrimack Valley Real Estate
Use Your Inspection for Credit Back via Wendy Weir, Birmingham, MI
About the Author
The above real estate article "What to Negotiate After a Home Inspection" was written by Sharon Paxson of Newport Beach Real Estate. With experience since 2005 representing buyers, sellers, and landlords with their real estate transactions, we welcome the opportunity to share our knowledge and expertise and guide you through the home buying or selling process.
We service the following Orange County CA areas which include Corona del Mar, Huntington Beach, Laguna Beach, Newport Beach, Newport Coast, Orange, Santa Ana, Sunset Beach, Tustin and more! If you are considering selling your home, we welcome the opportunity to work with you and list your home with a top Newport Beach CA Realtor.
Summary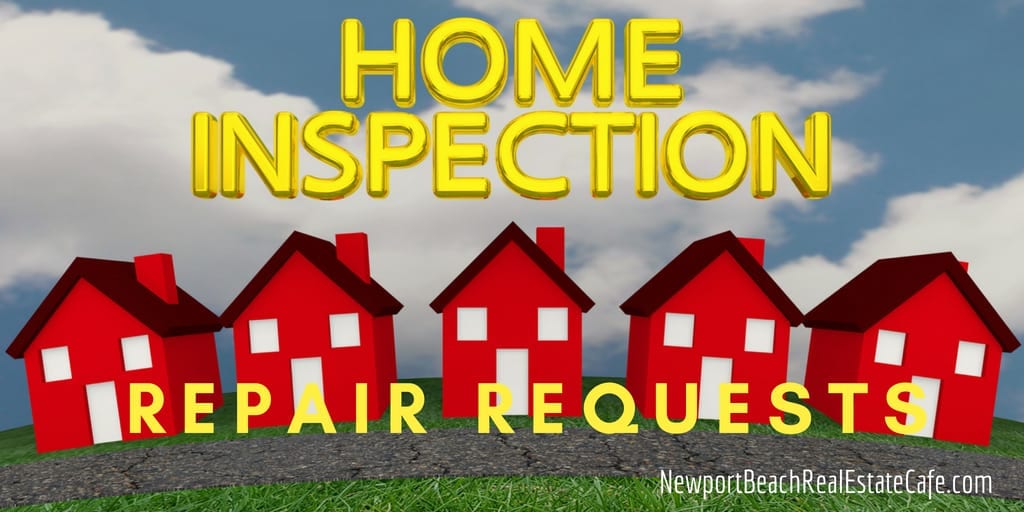 Article Name
What to Negotiate After a Home Inspection
Description
A general home inspection is based on the observations made on the date of the inspection and is not a prediction of future conditions the property may have.
Author
Sharon Paxson | Newport Beach Real Estate Agent