Are you considering purchasing a home after a divorce? Have you recently gone through a separation or divorce and are considering purchasing a home? If so, then you will need to take some time to evaluate your plan for your future. Taking your time is going to be crucial and ensuring you are objective
when making a decision. Emotions tend to run extremely high after going through a divorce. The last thing you want to do is to make a decision about where you are going to be living impulsively. You will only regret it later on!
There are many factors to take into account when you are going to be purchasing a home after a divorce to begin your new life. If you have school-aged children, then it is imperative to consider the neighborhood that you may be selecting. If you have recently sold your home while getting a divorce, it may be in the best interest of the children to stay in the same school and school district.
There are some fabulous home buying tips that will help to guide you to pick your next spot which is in your best interest and your children's interest.
Meet with a Lender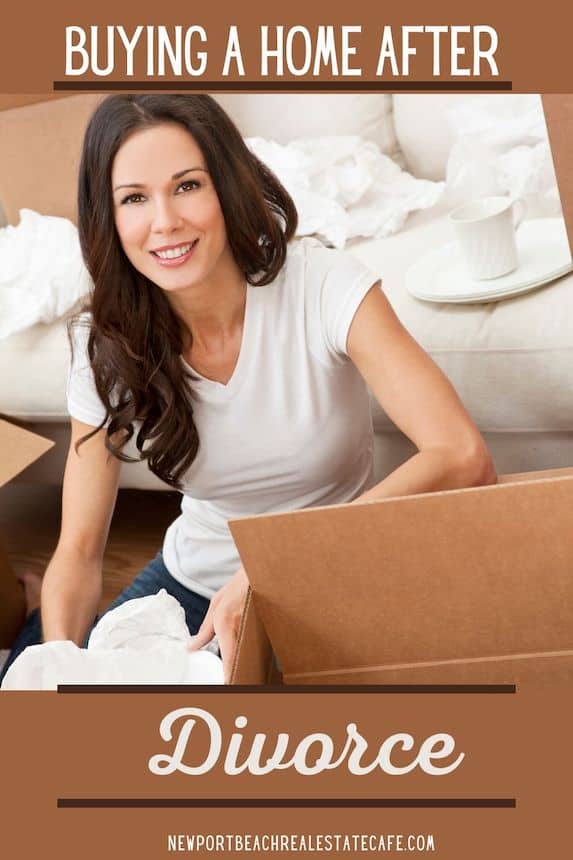 One of the first steps you need to do is meet with a lender. You will be purchasing a home with your own funds and finances. You want to ensure that you have stable employment and it is unlikely that you will be laid off. These are discussions you need to have with your lender. You may be getting funds on the sale of your former residence, and it will be a good decision for you to consider how much of the proceeds from that sale you plan to put down on your new home.
After a divorce, you may not have the reserves that you had previously. The amount of money a buyer can spend is dictated by their personal finances and what they are qualified for with the lender. Buyers are free to utilize what lender they want to work with, but it is important to work with one who will be able to get the job done. You want to provide the requested documents to your lender which include bank statements, tax returns, proof of income, and others requested by a lender. Failure to provide the requested documents may result in a buyer not obtaining a pre-approval for a loan.
Selecting Your Neighborhood
You have several options when selecting a neighborhood, and if you have children, it is very important to consider the location you will be moving to after a divorce.
One of the first considerations is the proximity to your employment. If your job is nearby, you will want to find a home that is within reasonable proximity to your job. Especially if you have children attending nearby schools, working close to home is essential.
Another option is to stay in the same community. Especially if you have children, it is imperative to discuss it with them, However, it may not be financially reasonable to stay in the same neighborhood. If that is the case, be sure to include your children in the discussions with you about the location where you plan to move.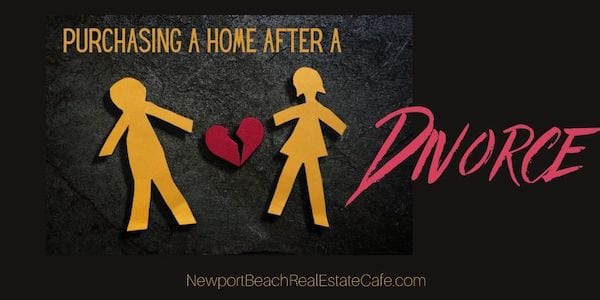 You may decide to move closer to your parents and family. Especially if you have younger children, and perhaps your family can assist you with childcare. And of course, it is always nice to be near family. Especially after a traumatic life event such as divorce.
One of the most important factors in selecting a neighborhood are the schools if you have school-aged children. Be sure to check out the ranking of the schools on greatschools.org.
House or Condo
Since you may be downsizing from your marital home, you may want to look at both homes and at condos. Condos do offer some nice amenities which are nice to enjoy such as a community clubhouse, pool and some offer tennis or basketball. Those are nice activities to have when you have children. Additionally, condos in HOA's will often have events throughout the year such as a Halloween costume contest, Christmas walk, and other events to celebrate throughout the year. This is a great way for your kids to meet new friends.
Other benefits of buying a condo include the HOA generally takes care of the grounds and the exterior of the building including the roof. So that is less maintenance to consider when purchasing a new place to live.
A single-family home may be desirable because it has a backyard and there is room for a dog who always provides the company.
Get Your Kids Involved
It is essential to communicate with your children to let them know where they are moving. They may experience fear and anxiety anticipating a new place to live and having to find new friends. That can be very stressful. Show them photos and videos of the area and homes you may be considering.
Once you have the opportunity to physically view the property, then let them look at the rooms and have some control as to where they are going to be residing.
Purchasing a Home After Going Through a Divorce
Click To Tweet
Viewing a Home
In today's current condition, there are many restrictions when it comes to viewing a property. Because of COVID-19, there are restrictions in place. It is no longer feasible to have open houses to casually look at homes. When working with an agent, be sure to work with one who is familiar with the neighborhood, and one who is knowledgeable of the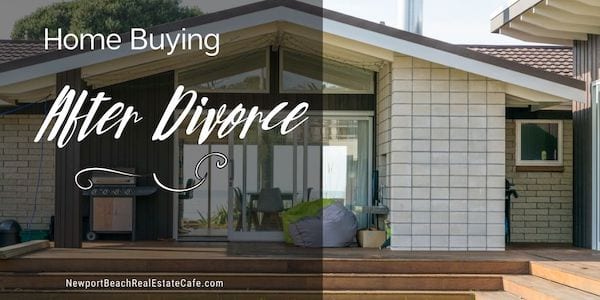 current pandemic so they can provide guidance. It is imperative to work with a buyer's agent during the COVID-19 so they can educate you about what is necessary when physically touring homes. An in-person tour may be accomplished after a buyer shows that they are pre-approved and has already toured the property virtually, then an in-person tour may be planned. Most cities, counties, and states have orders in place which must be adhered to. Additionally, there are physical entry advisory declaration forms that most cities require that need to be signed prior to entry.
Final Thoughts
Divorce is one life's most stressful events and moving is right up there with it. Be sure to take your time with any decision making as you want to make sure you are making the right decisions for yourself and your family. However, this is an opportunity to start fresh and enjoy the next chapter of your life. It is an opportunity to live in your OWN home and enjoy it with your family. If I can answer any questions about buying a home after a divorce, please be sure to contact me.
Other Resources
Michelle Gibson has put together an informative article about 4 Things You Need to Know Prior to Purchasing. In the article, Michelle discusses types of mortgages that a buyer may qualify for, ensuring that you have a good credit score, understanding your budget, and much more!
There are many home buying mistakes you will want to avoid. Kyle Hiscock has put together an article First Time Home Buying Mistakes to Avoid. In this article, Kyle explains the importance of understanding your budget and can afford the mortgage. Other facts covered in the article include ensuring you have a proper down payment for the property. Making sure that you have savings or reserves after purchasing a home is imperative. Best to have some savings for a rainy day!
About the Author
The above real estate article "Selling Your Home While Going Through a Divorce" was written by Sharon Paxson of Newport Beach Real Estate. With experience since 2005 representing clients with their real estate transactions, we welcome the opportunity to share our knowledge and expertise and guide you through the home selling or buying process.
If you are considering selling your home, we welcome the opportunity to work with you and list your home with a top Newport Beach CA Realtor.