Feng Shui uses energy forces that will harmonize people in their surrounding environment. Feng Shui can help us to find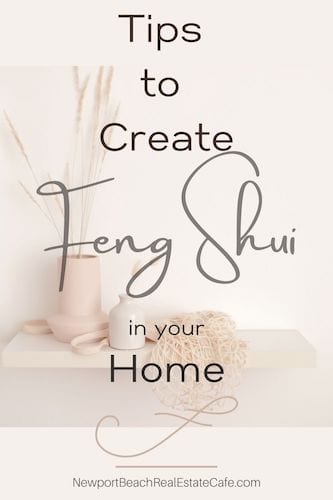 balance in our lives and in the space we live in. Feng Shui is beneficial for your mental health, spiritual health, and physical health. The current pandemic is causing anxiety and stress for people across the world. It is important to do what we can to create a soothing environment to allow us to remain productive. There are a number of ways to create good Feng Shui in your home.
Can Feng Shui help you to work better from home during the Covid-19 pandemic? Yes, it can, and working from home has many advantages. Not only are you able to set your own pace, but you also have a greater measure of control of your working environment.
Working from home has many physical benefits, but it will also change your mindset. For the first time in your life, you learn the importance of gratitude which happens to be one of the teachings of Feng shui.
Finding A Favorable Home Office Location
Not all of us have the perfect favorable location for our home office. For instance, just like many other people who work from home, you may find your kitchen also needs to serve as your home office. In accordance with Feng shui, your kitchen or dining room table is not the ideal location, but another basic principle of Feng shui is the manipulation of chi – energy.
No matter where you are in your home, you can manipulate chi and make it work in your favor. Your workspace should be free from distractions.
An Organized Home Working Mind Set
Try to avoid starting the day feeling stress and agitated. Instead, sit down and write down all of the things you need to do. This simple activity helps when it comes to making you feel calmer and in a better frame of mind. Once you have completed your list, inhale and exhale allowing yourself to feel gratitude. Feeling grateful is nothing we should feel ashamed of but we often do. Take some time to be grateful that you have got a job and you are safe at home.
Creating A Working Environment To Inspire You
Did you know that according to Feng shui principles both your desk and its accessories have an influence on your productivity? Working on a wooden surface such as a kitchen table encourages the flow of chi. Glass is a stimulating surface but not suitable for longer working sessions. However, if you are limiting the amount of work you can do because of other commitments such as homeschooling, glass helps to increase the flow of chi.
Light is important in Feng shui and natural light is especially important. Always try to introduce natural light into your working environment. That means opening the blinds and letting light flow in. Sitting under a skylight is one of the best ways to attract more chi to flow into your home office.
Organize Your Desk To Make The Most Out Of Your Day
Can you encourage chi to flow better around your desk? Yes, you certainly can. Tranquility is an important concept within Feng shui. An uncluttered desk will help you to focus on your job and helps you to complete tasks faster.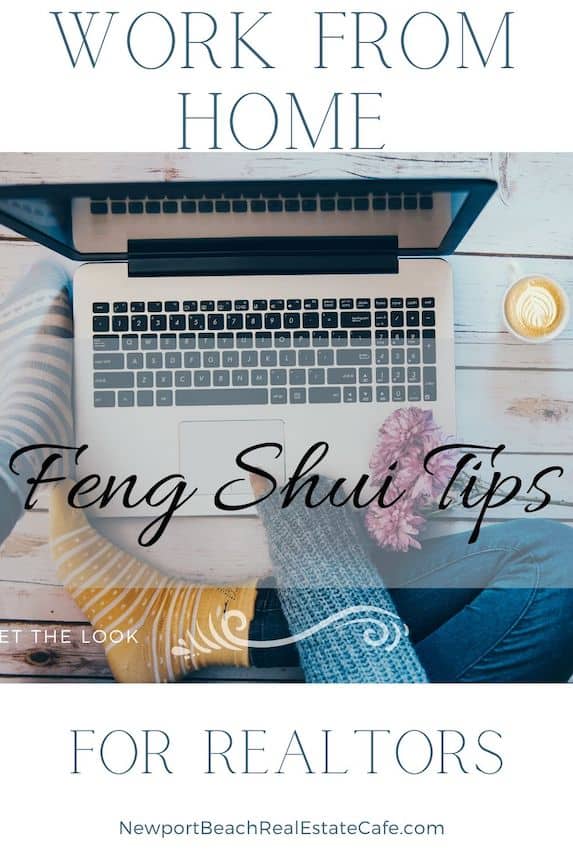 Encouraging a better flow of chi in your desk area is easy. Make sure everything on your desk has its place. Place your pens in a pen holder and put your notes or to-do lists where you can easily access them. Before you know it, you are working much more efficiently than you have done in the past.
Placing a plant on your desk will also help you to improve the flow of chi. The good news is that there is no need to rush out and buy a new plant. Take a look around your home and find a plant with round or curved leaves. It does not have to be large and should not dominate the desk. It is there to help you rest your mind and boost chi in your immediate working environment. A flowering plant is a perfect solution such as African Violet or Kalanchoe.
Add a photo of a loved one. They may just be in the next room, but capturing their spirit will help to boost chi.
Establish a Daily Schedule
Finally, make sure you are sitting comfortably. Experiencing aches and pains while you work will not help your own personal energy levels. Use a comfortable chair and make sure it encourages you to adopt a good working position. Don't forget that staying stagnant for too long is bad for you and the level of chi around you. Stand up at least once an hour and do some easy exercises. Tai-chi is perfect and Youtube is packed with short examples of workplace Tai-chi exercises.
Work From Home Feng Shui Tips for Real Estate Agents
Click To Tweet
If you are able to, go to bed at the same time every night and get up at the same time in the morning. This allows you to get adequate sleep so that you are ready to be productive during the day. Also, be sure to allow time for daily exercise. Whether you are running, walking, or have created a cool new home gym, take the time daily. This is good for your overall health physically and mentally.
Try to find beauty in the things around you when you are outside on a run or a walk. It might be a beautiful bloom or a darling puppy that someone is walking. Try to have gratitude.
Work from Home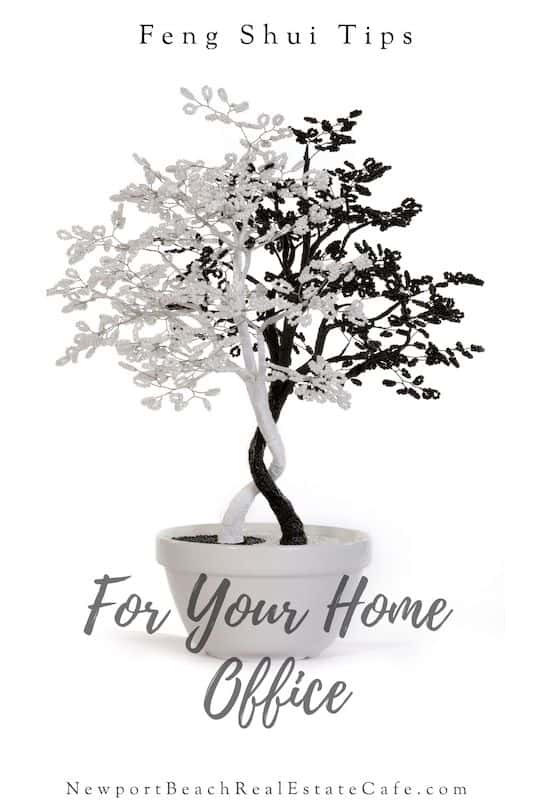 The real estate market is being impacted by the COVID-19 Pandemic. Historically, real estate agents do work from home. And now more than ever do real estate agents need a place to work so others can be the most productive. Despite this COVID-19 Pandemic, real estate transactions continue to go on. There are procedures in place, and you can sell a home using social distancing.
Having an organized work station at home allows real estate agents to continue to reach out to their clients, navigate offers, set up social distancing showings, and blogging. If you are buying a home, it is imperative to work with an agent who is experienced and understands the current climate. If you are considering purchasing a home, then there reasons why you need a buyer's agent during this current Pandemic.
Your real estate agent will explain why you need to have a pre-approval letter before you ever even begin looking at homes. Most sellers will not allow showings unless they know the buyer is qualified.
Final Thoughts
Thanks to Feng-shui, there is no need to let the negativity of the Covid-19 pandemic influence your life. Learn how to feel gratitude for your own life and let this feeling inspire everything that you do in your life from now on. This too shall pass.