Selling your home in the winter can be challenging. Some parts of the country have more extreme winters than others, and due to the seasonal changes, it can impact the real estate market. Many home sellers will pull their home off the market as the winter season approaches and then decide to relist the home in the spring. Winter can be a great time to sell because generally speaking the buyers that are looking to purchase a home during the winter months are serious buyers. So it is more likely that a seller is going to have serious showings versus any looky-loos.
There is some preparation to selling your home during any time of year, however during the winter months, there are some additional steps which should be taken into account to ensure that the home shows in the best light which creates a great first impression.
Address Any Leaks prior to the Rainy Season
If you are not sure if you have any leaks or not, have your roof inspected. There can be signs of a leak such as water staining on the ceiling or in the attic. Have a professional roofer address roof leaks. Regardless if you are selling your home in the winter or not during the winter season, be sure to address any roof leaks on the property. Repairing any leaks will prevent water intrusion and the potential for mold to grow.
Clean Rain Gutters and Drains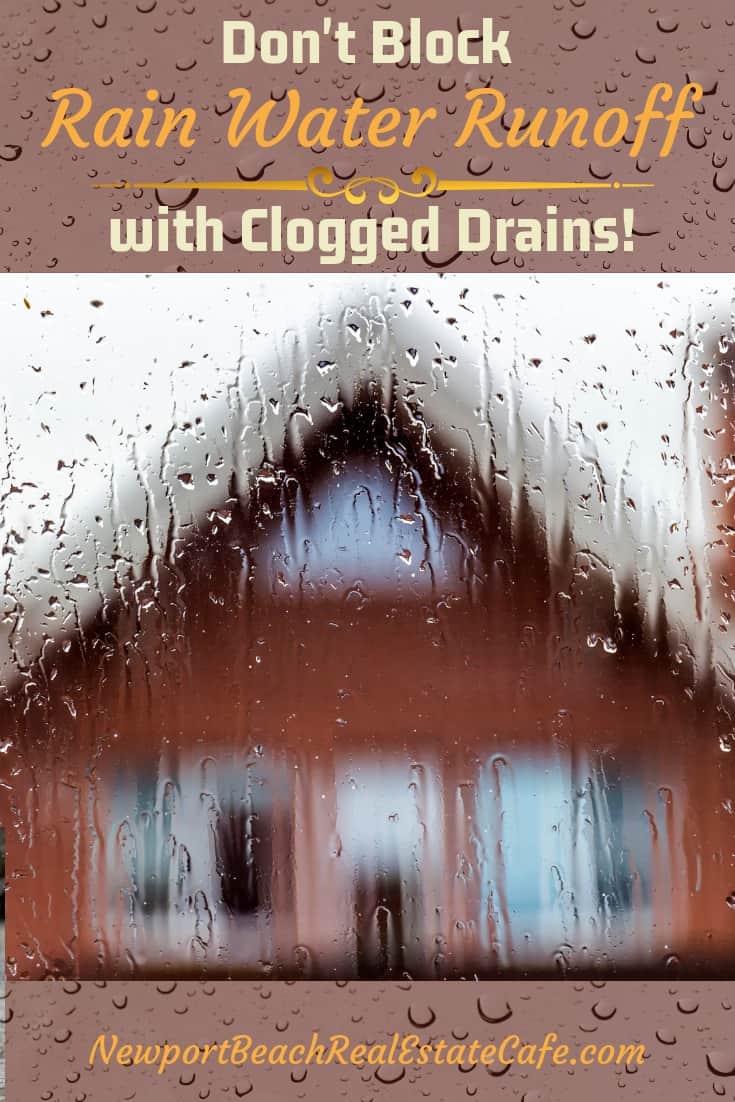 Be sure to have the rain gutters cleaned out of any debris so that they will drain properly. Also, if your property has exterior drains, to allow the water to drain, be sure to clean those out and remove any debris so that the water from excessive rain can drain freely.
If those drains get clogged it can block the rainwater runoff, the water can accumulate next to a home and rise and possibly cause water intrusion. During heavy rains, and they are clogged and water is rising, consider utilizing a plunger to clean them out and allow the water to drain.
If your walkway, back patio or entryway is dirty from the excessive rain, then, have it power sprayed to ensure that it is clean. If it is wet, that is acceptable, but having it clean will improve the overall curb appeal.
Emphasize Warmth
Prior to the winter months have your HVAC unit serviced and replace the filters when selling your home in the winter. Replacing the filters allow the unit to operate more efficiently. You may want to have the unit serviced before the cold season to avoid any upcharges in the event the HVAC companies are busy.
When you are selling your home, be sure that you are heating every room. Even though you are trying to save on energy costs, you do not want a buyer walking into a freezing cold room! They won't stay there long! Utilize your fireplace and have a fire lit during showings. If your floors are tile or stone flooring, then utilize throw rugs to minimize a cold, drafty feel.
Address Winter Curb Appeal
Keeping your flower beds planted with winter annuals, and plants cut back and trimmed will help with overall curb appeal. There are some winter plants which can be placed by your front door in a pot to enhance the entryway such as primrose or winter jasmine.
If you have a pool, be sure to keep the filter running through the winter months as well to keep it clean and the water circulating.
If you have an outdoor cooking area or a barbeque and are not utilizing it during the winter, then utilize a cover to protect it from the elements.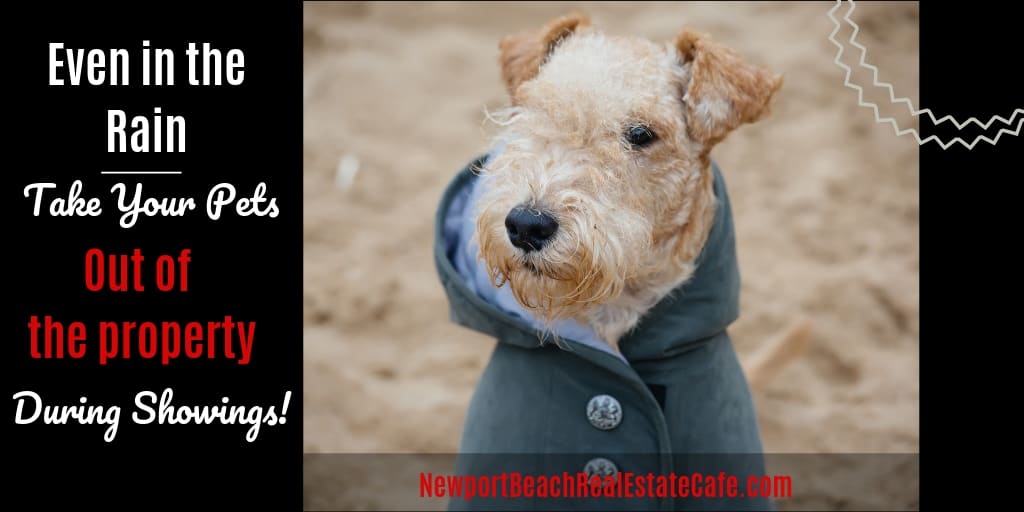 And if you are selling a home with pets, then be sure to clean up after the pets both inside and after. Put dog bowls, beds and toys away. Ideally, take your pet out during the showings as some buyers do not necessarily love your dog the way you do! And be sure to clean up the exterior as well.
Have Showings During Daylight
When you are scheduling showings when selling a home in the winter, be sure to schedule them during daylight hours so the home will show in the brightest light! Also, be sure to turn on all the lights in the home and open the blinds so the home will feel light and bright.
If you want your home to also smell good, then be cautious about what you use. Some scented candles and plug-in devices can be overwhelming to some people, and if the smell is noxious to them, they won't want to stay in the home too long. Consider diffusing a neutral essential oil that is not offensive.
Utilize a container on the front porch for buyers to store umbrellas so they are not brought into the home.
Price the Home at Market Value
Pricing is imperative when selling your home in the winter! There may be fewer buyers looking but they are most likely more serious and you want to ensure your home is priced in alignment with the current market. Fewer buyers mean there is lower demand, and if a home is overpriced, it is unlikely that a buyer will want to come and see the property. Remember you have one chance to price it right and overpricing a home can result in many days on market and few or no offers on the home. You are setting the tone with your price that you may not be a reasonable seller!
Sellers have ONE chance to price the home! Even if you list it a little "higher" to negotiate, then a price reduction may be required! This can send a message to the buyers that the seller may be desperate to sell. Look at the comparable sales in the area to see what has sold.
Final Thoughts
Selling your home in the winter requires a few added steps to make sure the home is presentable and shows in the best light. Making sure that any deferred maintenance has been addressed prior to listing, and being prepared for inclement weather is recommended. Scheduling showings during daylight is preferred over an evening showing, and, ideally, there is not a deluge of rain during a showing, however that has happened. Being prepared with rugs, towels to dry feet and have buyers remove shoes. Offering disposable booties or slippers to tour the house may also prevent unnecessary wear and tear on the home. There are more serious buyers out during the winter months, and having the home in an ideal condition, and priced correctly should produce a sale in a timely manner!
Find Other Valuable Resources for "6 Tips for Selling Your Home in the Winter" from Real Estate Professionals Across the Country. Please check out the articles below, and please share across Social Media if you enjoyed the articles.
How to Sell a Home in Winter via Bill Gassett, Maximum Real Estate Exposure
Tips for Selling Your Home in Winter via Luke Skar, Inlanta Mortgage
Selling Your Home during Winter Months via Danny Margagliano, Destin Property Expert
Should I Sell my Home Now or Wait for Spring? via Michelle Gibson, Wellington Florida Real Estate
Tips for Selling Your Home this Winter via Paul Sian, Cincinnati and Northern Kentucky Real Estate
About the Author
The above real estate article "6 Tips for Selling Your Home in the Winter" was written by Sharon Paxson of Newport Beach Real Estate. With experience since 2005 representing sellers, buyers, and landlords with their real estate transactions, we welcome the opportunity to share our knowledge and expertise and guide you through the home buying or selling process. We specialize in internet marketing to ensure that a listing receives maximum exposure.
We service the following Orange County CA areas: Corona del Mar, Huntington Beach, Laguna Beach, Newport Beach, Newport Coast, Orange, Santa Ana, Sunset Beach, Tustin, and more! If you are considering selling your home, we welcome the opportunity to work with you and list your home with a top Newport Beach CA Realtor.