Are the first impressions important when viewing a property? What is the first thing you think about when you view a property listing photo? Do you like the finish, do you like the floor plan, the light, the furnishings or do you like the bathrooms? Or do the defects stand out to you? Or is there clutter?
Keep in mind your home has ONE chance to make a good first impression and most likely it will be ONLINE! Today, everyone can search for homes and open houses online, so if the home does not make a good first impression, then why would they ever bother to come and view the home in person? Would YOU? If the Realtor posts photos which are way less than stellar, are fuzzy, show a toilet seat that is up, shows lots of clutter and do not highlight the features of the home, then why bother? I am not so sure I would, if the home is so-so, or if the photos are grainy, not clear why would I bother to look at it in person?
If the photos were updated later, would you come back? Perhaps, but buyers may have already dismissed the property because of a poor first impression.
The following tips will help to prepare your home to sell and ensure it is in tip-top condition!
Prepare Your Home to Sell
Declutter, remove stuff, less is more! It really is!! Clean and organize cabinets and closets, potential buyers will open those doors! Remove personal family photos and items which reflect on personalization, and keep it neutral. It is recommended to keep the home as neutral so the buyer can imagine themselves living there.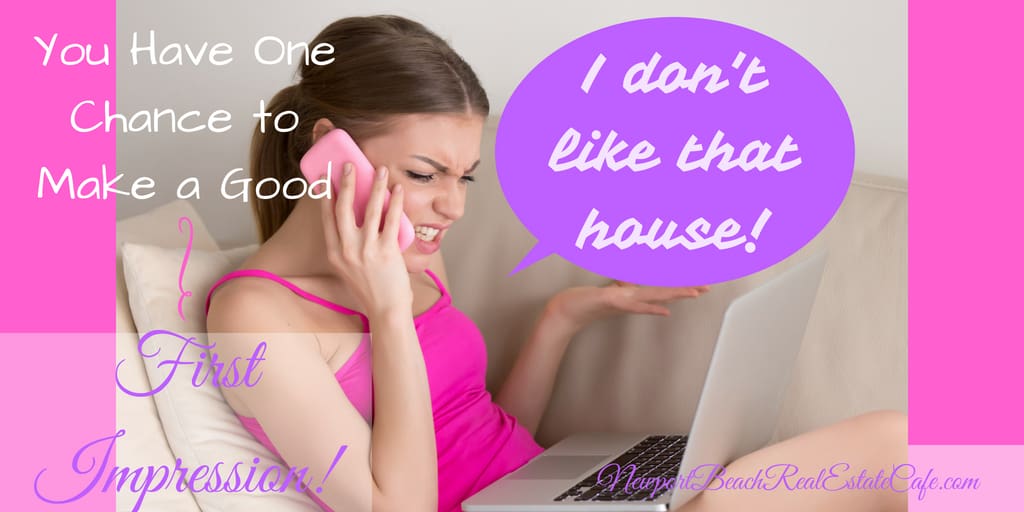 Touch Up Paint or Repaint if Needed
Keep in mind you want to appeal to the masses, so selecting a neutral color to paint the walls is recommended. Be sure to touch up the baseboards and crown molding too. Often times the baseboards in bathrooms can be damaged from the moisture, so consider replacing and paint fresh to give the home a fresh look!
Let the Sun Shine In!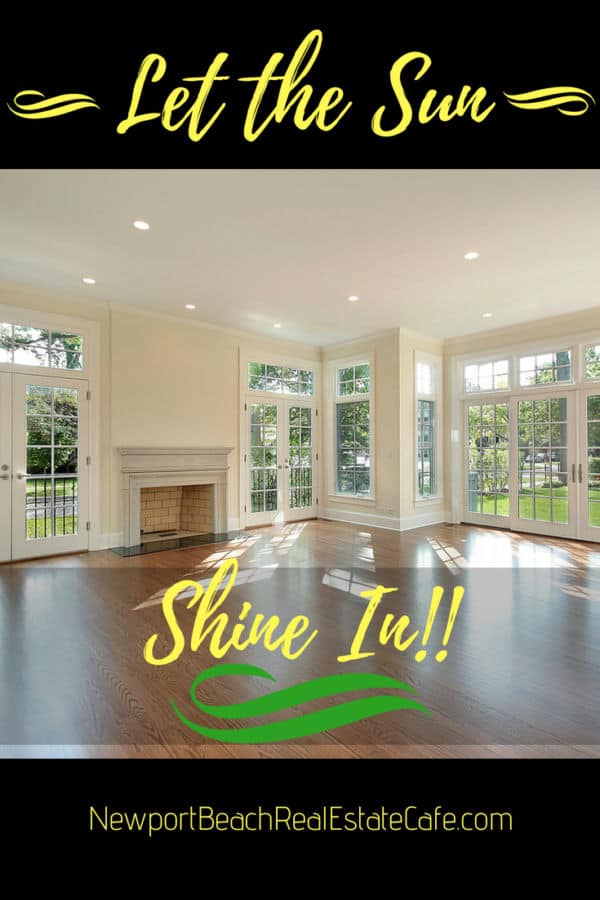 Clean all the windows, screens, and repair or replace as needed. If you have pets, be sure to keep them clean and wipe off those nose prints!
If the screens are torn or worn out, it will be seen by a buyer and they might assume that you did not address any deferred maintenance on the property.
Also, clean all mirrors in the house and remove hard water spots from glass shower enclosures. Add vinegar to a spray bottle and spray on the hard water spots to break down the calcium. I have used apple cider vinegar mixed with Windex too for hard water spots! If the vinegar does not work, try Lime-Away or CLR. There are professional window cleaners who will also clean off the calcium off the shower enclosures. Having a clean shower enclosure will show well in photos and in person when potential buyers come to view the property.
Don't Forget About the Curb Appeal
Tidying up flower beds, adding colorful annuals, ensuring the landscaping is neat and tidy will be reflected with exterior photos of the exterior of the home! Consider power spraying the walkway or deck to make it appear fresh and clean. Be sure to address the backyard to make sure that it is inviting and a buyer can imagine themselves living there and enjoying all the amenities of the home!
Excellent Photography
Photography is key! If your Realtor is a fantastic photographer, great news! Hopefully, the Realtor has an SLR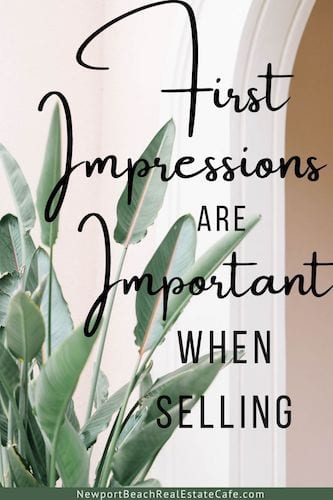 of some type and has the ability to edit the photos to ensure they will provide the best presentation. If not ensure that the Realtor hires a professional! Photographers have skills to enhance the photos which will ensure the photos of the home are presented in the best possible light! Most professional photographers use photoshop to enhance the photos.
Professional photography makes a difference in my opinion. Most photographers will work with the agent to allow them to stage the photos, remove unnecessary items that may clutter the photo!
I am fairly picky about each shot and what is included in the photo, consider are the pillows straight on the couch, are there dog bowls on the ground, are there nose prints on the windows? Look around, are there extension cords, too many items on a desk or countertop, try to keep it clean and organized for photography!
Little things can make a difference with photography, lighting is key. Be sure to replace all light bulbs in the home including above a cooktop or stove, as if the lights are on everywhere but there, it can create a dark spot!
Final Thoughts
Your house has one chance to make a good first impression, not only online but in person as well. If the buyer dismisses it after viewing online, and they might never get to view it in person. Keep in mind you want to offer the best first impression possible!
Find Other Valuable Resources for "Are First Impressions Important When Selling a Home?" from Real Estate Professionals Across the Country. Please check out the articles and references below, and please share across Social Media if you enjoyed the articles.
Prepare for Selling a Home Via Bill Gassett, Maximum Real Estate Exposure
Home Selling Tips for Picture Day! via Michelle Gibson, Wellington FL Real Estate
How Important is Curb Appeal via Kevin Vitali, Real Estate in Essex and Northern Middlesex
Spruce Up Your Landscaping via John Cunningham, Phoenix Real Estate
5 Easy Steps to Sell Your Home via Jamohl DeWald, Portland, Oregon Real Estate
About the Author
The above real estate article "Are First Impressions Important When Selling a Home?" was written by Sharon Paxson with Newport Beach Real Estate. With over 17 years of combined experience in selling or buying we would love to share our knowledge and expertise and guide you through the home buying or selling process.
We service the following Orange County CA areas: Corona del Mar, Huntington Beach, Laguna Beach, Newport Beach, Newport Coast, Orange, Santa Ana, Sunset Beach, Tustin and more! We look forward to hearing from you and how we can assist you with your home selling and home buying needs!