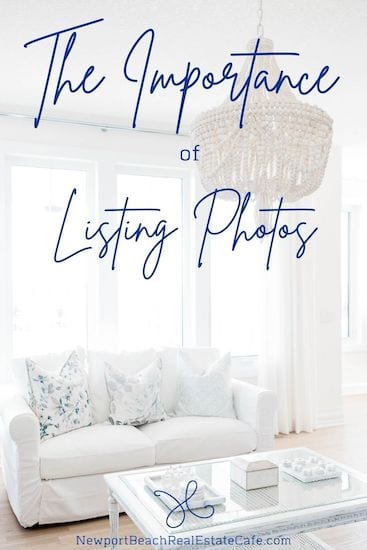 Listing photos are extremely important when selling your home. Does your home have creepy bad photos online? Here are some items to be aware of when listing your home for sale! Keep in mind your home has ONE CHANCE to make an excellent first impression. The day your home goes live on the MLS, the photos should accompany the listing! Homes that are listed WITHOUT photos and are added later is a disservice to the seller.
Having statements such as photos coming soon, is not helpful. Another consideration is that once the home is listed in the MLS, it gets syndicated to all 3rd party sites such as Realtor dot com and if the photos are added "later" then it can take a day or more to update and add those photos. In the meantime, the potential buyer has seen the listing "without" photos and has moved on!
Your property has one chance to be a new listing, so best to be prepared. Work with your Realtor to allow the time to have the photos taken and have any pre-marketing done! That way your home will hit the market with a bang! Great photos, people are interested and these photos should be inviting the buyers to your property!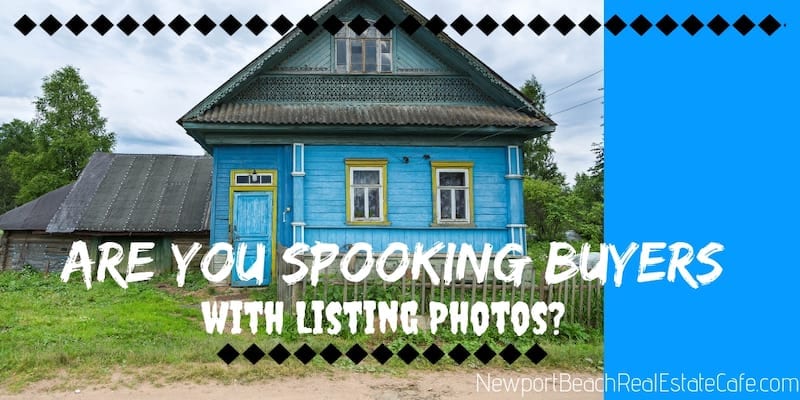 There are websites that are dedicated to terrible listing photos, feel free to Google it! And hope that your listing does not end up on one of those scary sites!
De-Clutter, Remove, Clean, and Pack Up!
When preparing your home to sell, start decluttering immediately! Start in one room and address everything! Remove unnecessary things that you don't need! If you have a beanie baby collection and you do not want to part with it, that is understandable, but those beanie babies might spook a buyer! Pack it up and store it.
Remove anything that makes your home personal. You want your home to appeal to the masses so having less personal effects and photos will help to make the home more neutral. This way buyers can imagine themselves living in the property.
As you declutter, be sure to deep clean as you go, or hire a company to deep clean the home. Then keep in mind, you are moving anyway, so you may as well pack up all non-essential items! There are storage companies that will pack up for you and store your items during the selling process. Another option may be to rent a POD or other portable storage units!
It is NOT recommended to pack up everything and store it in the garage! Keep in mind buyers want to walk into a garage to see the space and storage. If it is filled to the brim, it can turn off the buyer from seeing the actual storage area.
Importance of Staging
After you have completely decluttered and cleaned, it is time to consider staging. You may consider hiring a staging professional, to help you to stage the property. There are low-cost staging tips that will help to save money and allow your home to look its best.
Remember you want your property to look great for the photos so keeping in mind that staging may take some time, but it ensures that you have great-looking photos which are the ones that should invite those buyers to come and view your home in person!
Remove any throw rugs which make the home appear to be more open and will not clutter up the photos as well!
Address Landscaping
Don't forget the exterior of the home with the landscaping. Be sure to attend to flower beds and plant seasonal flowers to add color. Depending upon the time of year, it may not be prudent to add flowers. During the fall season, be sure to rake up any leaves, clean out rain gutters as well.
Be sure the front of the home is inviting, power spray, and ensure that entryway is clean and free of cobwebs unless of course, they are decorated for Halloween!
Clean up entry of the home and remove all cobwebs!
Click To Tweet
Remove Pets and their Belongings
We all love our pets, however having pets in your home when a home is listed for sale can be stressful for the pet, the homeowner, and may dissuade potential buyers from coming to see the property. Not everyone loves pets the way you do! It can be stressful for the pet and liability for the seller.
If you have an exotic bird, you may consider removing it from the premises during showings, even if they don't bite, it could be stressed and potentially bite someone! Keep in mind buyers may be parents who have kids in tow! It is ideal to remove the dogs from the property ideal for the listing period, if not then take the dog out on the day of showings.
Don't scare your buyers with all your pet accessories either!! Remove the dog beds, cat scratch posts, bowls, crates, and more! the last thing you want is for there to be photos of the cat accessories or dog accessories. Some people are deathly afraid of both and will not come and see the home!
Organize Closets and Drawers
Be sure not to spook your buyers with disorganization! Address the drawers and closets! Open every drawer, take everything out, clean it, and then put items back in an organized fashion. Same with the closets! Get rid of items no longer needed!
A photographer may not necessarily photograph inside a closet, but if it is completely organized, let's say color-coordinated and matching hangars, I am guessing the photographer will take a shot!!
Hire a Professional
Regardless of the price of your listing, the online photos should NOT be taken with a camera on a cell phone! If the agent
comes in and snaps photos of the house without ANY preparation for picture day, takes pictures of the bathroom with the lid up on the toilet, you might think twice about how your home is going to be marketed online!
If your Realtor is a professional photographer or very skilled at taking photos and uses an SLR, wide-angle lens, and external light to enhance the photo that is preferred! There are MANY Realtors who have taken the time to learn HOW to photograph a home and properly present it online, and that is fantastic.
Another skill along with taking the photos is editing them! These photographers should also have knowledge of photoshop in the event the lighting needs to be adjusted and more!
Also, you can hire a professional photographer who comes in with the proper equipment and takes amazing photos!
Prepare for Picture Day
Remove throw rugs as they can make space seem small! Take magnets and post-it notes off of the refrigerator and any doors. Remove all items from showers including shampoo, conditioner, and more.
Ensure that the shower door has been completely cleaned and descaled. If there are hard water spots, have them removed prior to having photos taken. You can use an apple cider vinegar and Windex combination to help reduce the water spots.
Remove trash cans and all cleaning items in the kitchen!
Stage Every Shot
Every single photo can be staged! Work with a photographer who has a vision! Interesting photos make a difference! Ask the photographer for feedback! I work with a photographer who is amazing and allows me to stage every shot! It makes a difference when you look at the photos that are going to present the home online!
Consider Evening Shoot
If the home looks particularly amazing in the evening, then you may want to consider having an evening shoot in addition to one during the day! Sunset photos can be incredible and are inviting to other buyers!
Make Sure Photo Descriptions are Included
Detailed photo descriptions should be included in each photo! This is especially important if you are selling a vacant listing! Often times at a vacant listing, a buyer may not be able to differentiate from one room to another because the property is vacant! Highly the features! Does the home have french doors that open to the outdoor patio? Be sure to include that information!
Final Thoughts
Your home has one chance to make an excellent first impression with listing photos! You want to make sure that your photos are inviting and are not scaring a potential buyer away. If your photos are not awesome, then the buyer may move right on by to the next home! Preparation is key and taking a few days to ensure that your home is ready for picture day, the photos will be desirable!
Find Other Valuable Resources for "Are You Spooking Buyers Away With Your Listing Photos?" from Real Estate Professionals Across the Country. Please check out the articles below, and please share across Social Media if you liked the articles.
8 Things a Real Estate Agent Should be Doing for Sellers via Bill Gassett, Maximum Real Estate Exposure
5 Simple Staging Tips to Sell Your Home via Jamohl DeWald, Portland Real Estate
Home Selling Tips for Picture Day via Michelle Gibson, Wellington Florida Realtor
Importance of Great Photography via Paul Sian, Cincinnati and Northern Kentucky Real Estate
Can Your Photography Make or Break You? via Kevin Vitali, Merrimack Valley Real Estate
About the Author
The above real estate article "Are You Spooking Buyers Away With Your Listing Photos?" was written by Sharon Paxson of Newport Beach Real Estate. With combined experience since 2005 with selling or buying, we would love to share our knowledge and expertise and guide you through the home buying or selling process.
We service the following Orange County CA areas: Corona del Mar, Huntington Beach, Laguna Beach, Newport Beach, Newport Coast, Orange, Santa Ana, Sunset Beach, Tustin and more! If you are considering selling your home, we welcome the opportunity to work with you and list your home with a top Newport Beach CA Realtor.