You have listed your house for sale and you are finding you are not getting as many showings as possible, no offers, low offers and suddenly you have accumulated too many days on market! What is that number? 45,60, 90 or more is too many days on market. Of course depending on the market, there are some luxury homes which take longer to sell as there is less of a buyer pool for those homes.
So, when you do have showings, a potential buyer may ask the listing agent . . . "Why does this house have so many days on market?"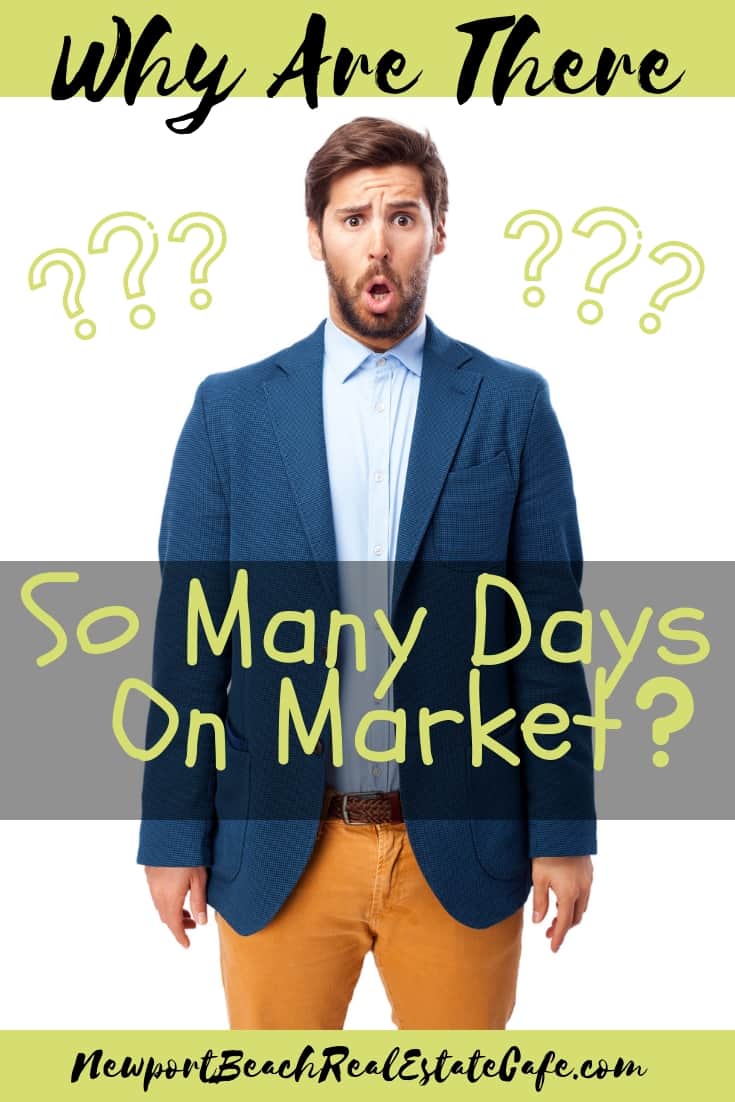 What are the reasons that a home may accumulate too many days on market? The excessive days on market can send a message to a buyer that the listing is stale or that something is wrong with it and that is why it has not sold!
The following are some questions to consider as to why the home has too many days on market.
Is the Home Priced Correctly?
When you are pricing your home for sale, work with a Realtor® and be objective! I cannot stress this enough. Being emotionally attached may result in exercising poor judgment with regards to pricing the home. The home needs to be priced in alignment with the market! It is not the time to "test" the market and overprice the home! Look at the recent comparable sales, and look objectively at the homes which have sold! Does your home have new upgrades which are really upgrades, or does it have a remodel down 10 years ago and is no longer in style!
Pricing a home too high can result in few showings or no showings and can also result in low ball offers. Pricing a home too high can send a message to buyers that you are going to be unreasonable!
How Does the Property Show?
It is so important to take the time to prepare the home to sell and address any deferred maintenance. Remember, your house has ONE chance to make a good FIRST impression! Both online and in person. If the property doesn't present well online, it is unlikely that a buyer will want to come and view the property.
Has the home been recently painted and has the clutter been removed? These are genuine concerns when selling a home that needs to be addressed prior to putting it on the market. Ensuring that the curb appeal has been addressed and is inviting is one of the first things to address.
What is the Showing Availability?
You will want to make sure the property is show-ready during the listing period. Having the home cleaned up, beds made, dishes cleaned, counters cleaned will help to make an excellent first impression! You will want to avoid making any mistakes during the listing period. Real estate agents and sellers have to work together to ensure that the home is available to show. Ideally, a seller will agree to the utilization of a lockbox which ensures that it will be available for buyers to view!
Keep in mind if the seller requires the listing agent to be present for every single showing, that can be beneficial as the listing agent can point out the features of the property. Or it can also be a hindrance if they prefer not to have the listing agent or the seller at home during the showing!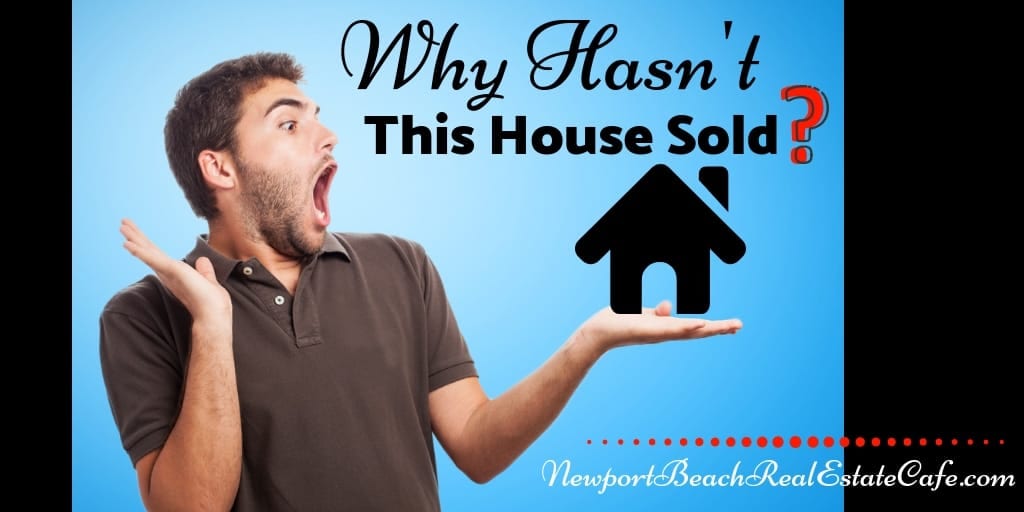 Is There a Tenant in Place?
If you have a tenant in your property, it can definitely affect the showing schedule! Tenants may or may not be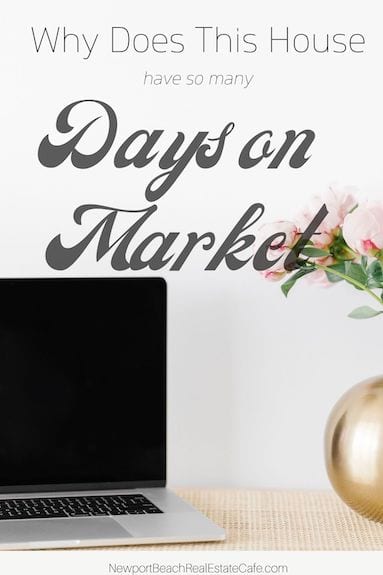 cooperative! The seller needs to work with the tenant to ensure that the tenant allows the showings. Inquire what the tenant needs are, and if necessary be sure to incentivize in order for them to be cooperative. This is a relationship between the seller/homeowner and the tenant.
As an agent, I always communicate with the tenants too as it is important to be respectful. Keep in mind it is their home too and they are cooperating to show the home. Be sure to educate the tenant about having showings in their home and put their personal possessions away, especially if there is going to be an open house.
Also, ask the tenants to keep the home show-ready with it being neat and clean. If not, the home will not show it's best
If the shutters are closed and it is dark, lights are off and not cleaned up, it will not show well. Even if you ask the buyer to see around the "stuff" it is difficult for most to do so!
Lastly, remember it is the tenant's home too and it is important to be respectful of their home, their daily lives and to minimize disruption. If necessary, a block showing schedule may work better with tenants!
Are There Signs of Deferred Maintenance?
Be sure to prepare the home for sale. It is worth the wait to defer putting the home in the market! If there are signs of water leaks on the ceiling, be sure to address the reason for the leak and paint if necessary (this, of course, will need to be disclosed to a potential buyer).
Make sure there are no leaky faucets or obvious deferred maintenance that can turn off a buyer! Signs of deferred maintenance can be an immediate turn-off for a buyer.
What is the Selling Agent Commission?
Are you offering a discounted commission to the selling agent or buyer's agent? This can result in the buyer's agents not wanting to show the property. They can earn a high commission when showing another property earning commission that is commensurate with the other properties in the area.
Lowering a commission at the onset sends a message to the real estate community that you may not be easy to work with or you are trying to reduce the value.
Closing Thoughts
Keep in mind your home has one chance to be a new listing. You want to do everything correctly! Ensuring that any deferred maintenance has been addressed and a fresh coat of paint always makes a property look fresh. Be sure to allow the agent the time to prepare to put the home on the market by getting professional photography, building a web presence to ensure maximum exposure and more.
Find Other Valuable Resources for "Why Does This House Have So Many Days on Market?" from Real Estate Professionals Across the Country. Please check out the articles below, and please share across Social Media if you liked the articles.
Overpricing a Home Can Create Damaging Effects via Bill Gassett, Maximum Real Estate Exposure
No One Wants to Buy the House that Has Been Sitting on the Market via Kevin Vitali, Massachusetts Real Estate
Selling Your Home 101 via Michelle Gibson, Wellington Home Team
10 Challenges When Selling a Home via Kyle Hiscock, Rochester Real Estate
11 Reasons Your Home Isn't Selling via Luke Skar, Inlanta Mortgage
Common Mistakes When Pricing Your Home to Sell via Eileen Anderson, Farmington Valley Realtor
About the Author
The above real estate article "Why Does This House Have So Many Days on Market?" was written by Sharon Paxson of Newport Beach Real Estate. With combined experience since 2005 with selling or buying, we would love to share our knowledge and expertise and guide you through the home buying or selling process.
We service the following Orange County CA areas: Corona del Mar, Huntington Beach, Laguna Beach, Newport Beach, Newport Coast, Orange, Santa Ana, Sunset Beach, Tustin and more! If you are considering selling your home, we welcome the opportunity to work with you and list your home with a top Newport Beach CA Realtor.