An open house can have significant drawbacks. Anyone who is considering selling their home believes that an open house is a beneficial way to find a buyer. In theory, the more exposure, and the easier to see a home with it being open, the better chance of finding a buyer. If a home is open to the public all weekend, a homeowner may be convinced that this exposure and foot traffic could result in a sale. This no longer seems to be the case. With buyers utilizing the internet to find every single new listing that comes on the market, what property goes under contract and they are also able to view when the open houses will be held. There can be some risks with open houses which can actually harm the sale of the property.
Theft and Safety
One of the most important considerations is the risk of theft at an open house. Keep in mind, when an agent or Realtor is holding a house open, generally speaking, it is advertised everywhere online. Remember that anyone can go to an open house, there are signs stating that the house is open. Potential thieves can and do attend open houses with hopes of stealing prescription drugs, cash, electronics, laptops and more. Thieves may also be utilizing an open house as a way to scope out the layout of the home, where the doors and windows are, and perhaps even leave a door or window unlocked for a potential future break-in. Consider if it is obvious that a homeowner has a large visible safe somewhere in the home, and an open house prospect will know it is there! How terrifying would it be for a homeowner to have their home broken into when they are asleep or home!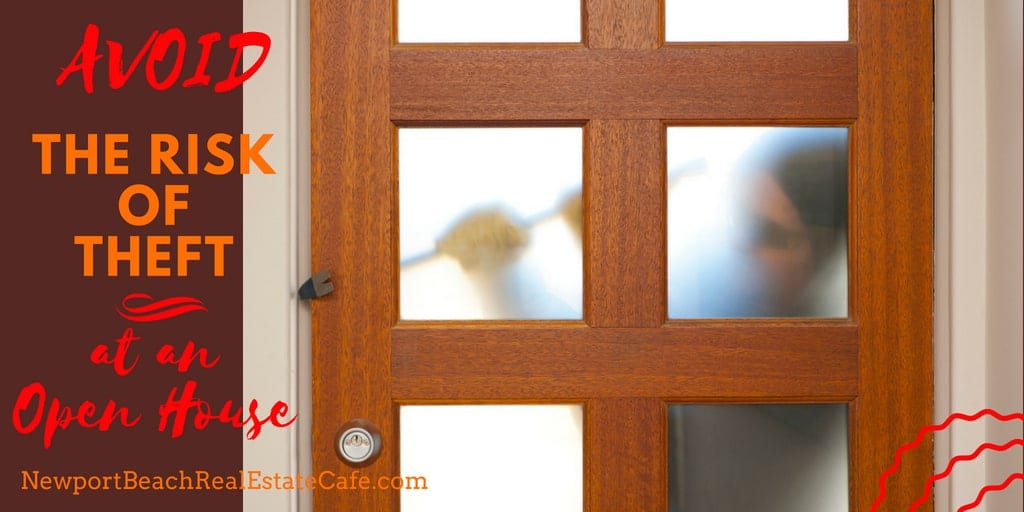 As a recommendation, if a homeowner is deciding to have an open house then precautions need to be taken with putting things away such as jewelry, cash, collectibles, firearms and prescription drugs.
A vacant home may not have possession to steal, however, it is still imperative to keep it locked up!
An open house may also be risky for the person holding it open. I have known agents to have their own personal electronic devices taken. Remember, an open house is advertised everywhere if it is online! People coming through the open are not screened to find out even if they are candidates to purchase the home! Agents need to take precautions with their own personal safety when holding a property open.
5 Reasons an Open House Can Hurt Your Home Sale
Click To Tweet
Realtors Benefit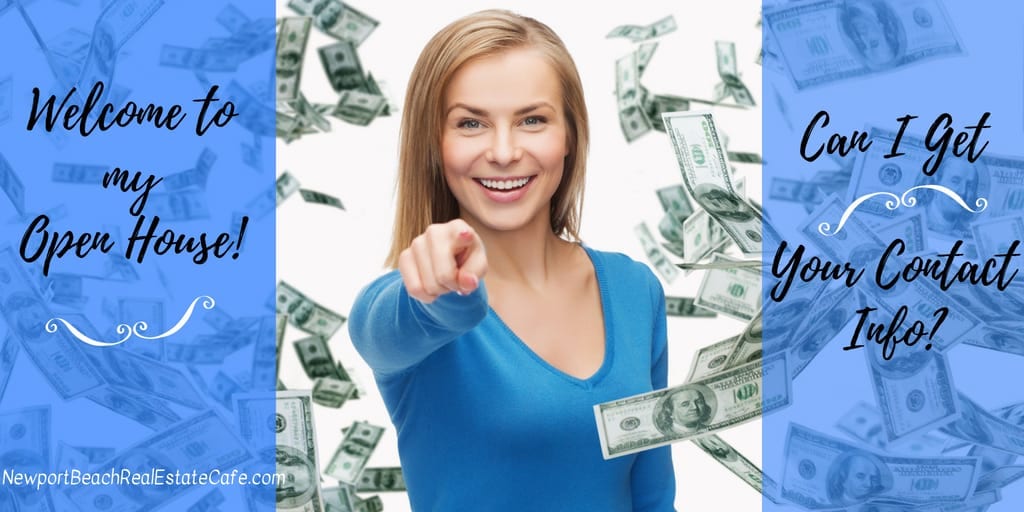 Whoever is holding the house open, whether it be the listing agent or an agent from their brokerage, they are the one who will benefit. An agent holding an open house will generally be collecting names, telephone numbers, and email addresses with the hopes that they will be able to sell them a future home! Oftentimes home buyers may attend open houses but do not have their own representation, but oftentimes they already have their own agent and these buyers are busy scouting homes and neighborhoods. A homeowner may be allowing their home to be utilized as an office for an agent!
Nosy Neighbors
Do you really think a neighbor is going to purchase the home next door? Unlikely! Often times neighbors just want to "see" the home. Especially if it is new and has been remodeled inside! And if it is staged, even better! Neighbors want to walk through and get ideas for their own home, and questions are generally asked, where are the sellers moving, why are they moving and more! It is unnecessary to have the neighbors walk through the home. If they are interested and qualified to see it, then they can schedule an appointment.
Sometimes "nosy neighbors" will walk on the property just because there is a sign in front, and state . . ." I just wanted to see!" I just had this happen at a listing of mine, where people just walked on the property to look. I happened to be there showing to another prospect, and asked them to set an appointment and not just walk on the property!
Wear and Tear on the Home
If a homeowner decides to have an open house, then the agent who is holding the house open may decide to bring snacks, bottles of water, cookies and more. Generally speaking the agent holding the open will pay for this, however, when someone is walking around the house with food and water increases the risk of staining the carpet or having dirty fingerprints on the walls. Ideally, buyers will have proper home buying etiquette, but it does not always happen!
Other thoughts, does the homeowner prefer the attendees wear booties to protect their new or newly cleaned carpet or flooring? If a person is walking around barefoot in the home too, they can also be staining the carpet.
Don't be surprised if an attendee asks to use the bathroom, this happens ALL THE TIME!! This happens whether it is just a showing or an open house!
Opens Can Cost Money
The longer a home is on the market, the more it will cost the seller. Pricing a home to sell right up front and to sell it quickly is desirable and will ultimately yield the seller the highest proceeds.
The time and cost of keeping your house in show-ready condition. Especially if the home is staged, paying monthly for the staging can cost a seller more. If the homeowner lives in the home, having the home show ready can be a lot of work! Each time a homeowner has to prepare for a showing, then there is cleaning, vacuuming, ensuring the counters are clean and taking the pets out during showings can be a lot of work.
Open houses can have excessive wear and tear on your home!
Click To Tweet
Final Thoughts
Keep in mind when listing your home for sale if you prefer to have open houses or not! An explanation of the benefits of the open houses need to be explained to a seller, but also the risks of having an open house.
Find Other Valuable Resources for "What are 5 Reasons an Open House Can Hurt the Sale of Your Home?" from Real Estate Professionals Across the Country. Please check out the articles below, and please share across Social Media if you liked the articles.
How to Avoid Getting Robbed at an Open House via Bill Gassett, Maximum Real Estate Exposure
Pros and Cons of an Open House via Kyle Hiscock, Rochester Real Estate
Should I Have an Open House? via Kevin Vitali, Massachusetts Real Estate Agent
4 Fake Real Estate Revelations via Lynn Pineda, Imagine Your House
Home Sellers Should Leave During Showings via Michelle Gibson, Wellington Home Team
About the Author
The above real estate article "What are 5 Reasons an Open House Can Hurt the Sale of Your Home?" was written by Sharon Paxson of Newport Beach Real Estate. With combined real estate experience since 2005 representing sellers, buyers, landlords, and tenants, we welcome the opportunity to share our expertise and knowledge to guide you through your real estate transaction.
We service the following Orange County CA areas: Corona del Mar, Huntington Beach, Laguna Beach, Newport Beach, Newport Coast, Orange, Santa Ana, Sunset Beach, Tustin and more! If you are considering selling your home, we welcome the opportunity to work with you and list your home with a top Newport Beach CA Realtor.