You have listed your home for sale and one of the questions that will most likely come up is whether or not you will be using a lockbox on your home to gain access to the property. As a homeowner, you will need to provide permission to a listing agent to utilize a lockbox or not!
What is a lockbox?
A lockbox contains a key to the home. There are two types of lockboxes including a mechanical lockbox which generally has a combination lock. Electronic lockboxes are accessed by Realtors® and only is opened by authorized keyholders. All showings are documented online as to who is entering the home.
The benefit of using a lockbox is that every opening is documented and you know who is accessing the property. For example, I have multiple electronic lockboxes, and each time one is opened, an email is sent to who is opening the lockbox and who will have access to the property. Many agents utilize an app on their phone to access a lockbox, and the only disadvantage of that is if you are in an area where there are limited cell services, and it might not work in those instances.
I prefer utilizing electronic lockboxes for this reason as you know and have a record of who is accessing the property.
Keysafe/Lockbox Addendum and Tenant Permission to Access Property
If a Realtor is using a lockbox, then it is only with the owner's permission and along with the listing, we ask the owner to sign a Keysafe/Lockbox addendum providing permission to utilize a key safe. The MLS rules require a keysafe/lockbox placed on the property to be an MLS approved access device in accordance with the MLS rules.
It is strongly recommended to put away any valuables, jewelry or prescriptions.
What are Showing Instructions?
The showing instructions are written in the MLS providing specific instructions on how to show the property. It is important to discuss the showing instructions for when you want the property shown. For example, if you do not want any showings past 5 pm, this is important information that needs to be passed on to the Realtor.
Lockboxes can be programmed to "time out" at a specific time. They can not be accessed before a specific time or after a specific time. I often "time out" my lockboxes because I would not want an agent showing a home after dark.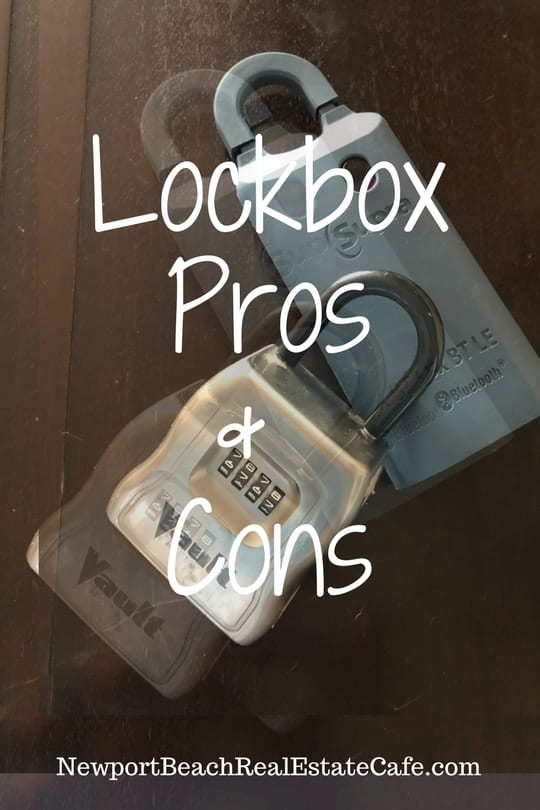 Showing a Vacant versus an Occupied Home
I will often utilize an electronic lockbox on a vacant home. However, there are still showing instructions on how to show. The agents need to text (prefer text to voice because it is in writing) me and notify me when they are going to show the property. I do not advertise in the MLS that a property is vacant for safety considerations.
Vacant homes are very accessible because no one is living in them. If a property is vacant, please make sure you keep the electricity on. You want to make sure that an agent is able to turn on all the lights. Also, if it is vacant and has been for a while, make sure the smoke detector batteries are still good and the smoke detectors are not beeping. I have had a listing like that where the homeowner lived out of the area and with 20′ ceilings, it was a challenge to change those batteries. Beeping smoke detectors is not too inviting to a prospective home buyer!!!
An occupied home has many benefits, it looks lived in and a buyer can imagine themselves living in the home. A Realtor will need to coordinate with the homeowners or tenants for showings, and the schedule. If a homeowner has pets, then they will need to make arrangements for their pet during the showings. Also, scheduling may be around sleeping babies or taking children to and from school and this needs to be taken into consideration, they are still living in the home. Although selling a home can be a major disruption to someone's daily routine, the goal is to get showings and secure a sale!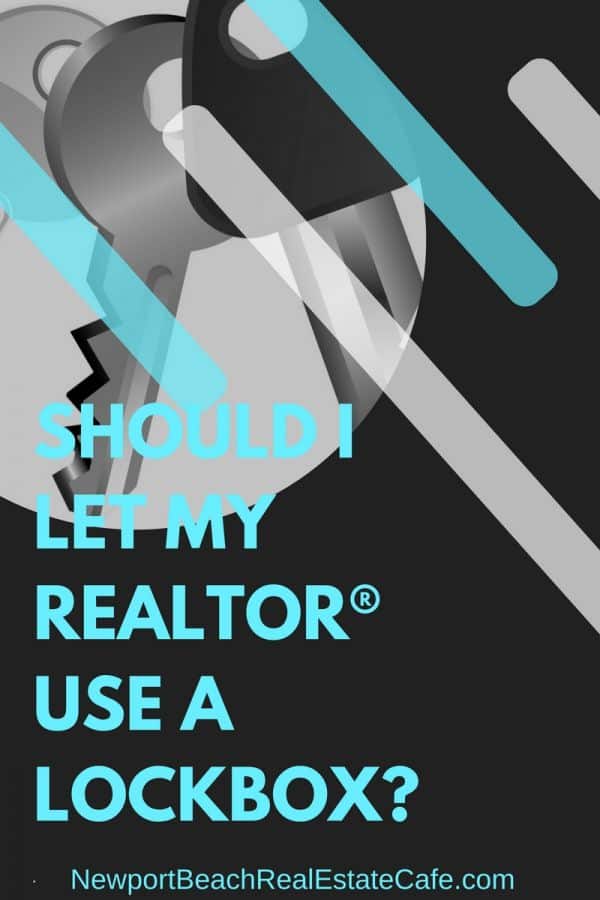 What are the benefits of using a lockbox?
The benefits of using a lockbox include accessibility and more ease of showings. It may not be possible for an agent to attend every single showing on a property. Although, it is beneficial to have an agent attend the showings because they know the house better and are able to discuss and describe the details of the property.
Many homeowners do not want a lockbox on their front door, so it can be in a hidden location, and that can be disclosed from the listing agent of the location for accessibility.
Another option is to have a seller/tenant-controlled lockbox. I have used this many times, and just ask the seller to leave the lockbox outside when they are leaving, and when they return they can bring it back to their home.
The cons of using a lockbox include the following:
Not everyone follows showing instructions. There are some agents who do not necessarily read or following showing instructions. If they see a lockbox on a house they might open it up and go in. They might be driving by and see a lockbox and open it.
Despite the fact that the listing agent may have a good rapport with the showing agent, you want to know who is viewing your home. Putting away all valuables, collectibles and prescriptions reduces risk.
Final Thoughts
There truly are pros and cons to using a lockbox. The benefit of course on a vacant home is the immediate accessibility. The benefits of using lockbox records who is entering the home. The benefit of a listing agent being present at the showing allows the agent to showcase the property. Presenting the home to potential buyers is a benefit to the seller.
If you enjoyed this article, please consider sharing it across your social media platform.
For other information about using a lockbox and showing your home from other Real Estate Professional around the country, please check out the articles below:
Yes, strangers will pee in your toilet. A non-essential guide to home selling inconveniences via Conor MacEvilly, Seattle Real Estate
How to Sell Your Occupied Home via Michelle Gibson, Wellington Fl Real Estate
Safety Tips When Selling Your Home via Bill Gassett, Maximum Exposure Real Estate
Should I Use a Discount Broker to Sell my Home? via Paul Sian, Cincinnati and Northern Kentucky Real Estate
How Access to Your Home Plays a Role in Selling via Jeff Nelson, Living Gulf Shores
Don't Overlook These Rules Of Engagement When Selling A Home via Xavier DeBuck, Luxury Homes in Johannesburg
Thinking of selling your home? I have a passion for Real Estate and welcome the opportunity to share my marketing expertise and knowledge! Please contact me!