Are you considering selling your home? If you are, it is imperative that you hire a professional Realtor who can guide you through the home selling process. In light of the current situation with the COVID-19 Pandemic, then having professional photography is extremely important. The first place that someone is going to view your property will be online, so the photos need to be stellar. Your home has only one chance to make a good first impression. And you will want the buyers to view every photo that you have taken. The following is information that will help you prepare for the photoshoot of your home! Having excellent photos will also be a contributing factor in selling your home faster.
Front Yard and Flower Beds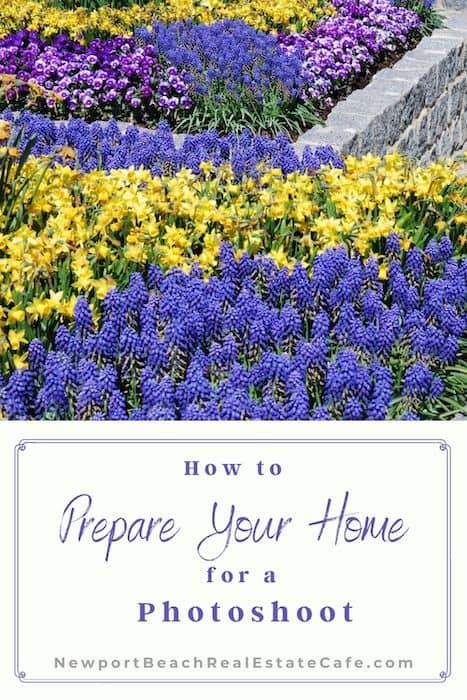 The curb appeal of the home should be appealing and the front yard and flower beds need to be addressed. This is the first area that a home buyer is going to see not only in the photos but when they drive up to the home. Ensuring that the lawn has been tended to and is green and free of weeds. Consider the flowerbeds and add seasonal flowers. There are many flowers that compliment each other such as marigolds and ageratum. Lobelia is a blue flower and looks beautiful in flower beds. Adding different colors and textures can enhance the garden and the overall look of the garden.
Another important factor in many areas in many areas, homeowners are opting for low water and maintenance gardening. In this case, utilizing succulents and other low water plants is beneficial. Accents can be distressed granite and stones for the appearance of an artful garden. Your home has only one chance to make a good first impression.
Twilight Photography
Another factor to consider with professional photography is to consider twilight photography. Hiring a photographer who knows how to take photographs during twilight is advantageous. This is another opportunity to showcase your home and a potential buyer will see what it looks like at dusk.
If you are planning on having twilight exterior photography, then be sure to add exterior lighting. There is low voltage lighting which can easily be installed DIY. Additionally, there are solar garden lights that can be purchased from Amazon or Home Depot. Having exterior photos taken with exterior lighting demonstrates to a buyer that a home seller is taking the extra step and that the home is well maintained.
The Exterior of the Home
Make sure any deferred maintenance on the exterior of the home has been addressed. Repainting an entire home can be pricey,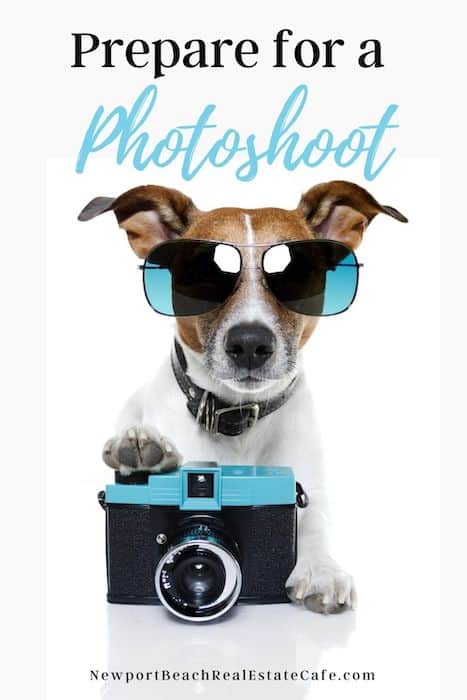 but taking the time to ensure that trim paint is new and is not peeling or cracking will be worth the expense. You may want to consider painting the exterior of the home if it is in poor condition.
Additionally, ensure the exterior of the home is clean. Make sure there are no cobwebs and that the lighting fixtures are clean and operable. Consider power washing the walkway and entryway to remove any spots or debris and ensure it is clean. Consider adding an inviting new welcome mat. Doormats can easily be purchased from Amazon and are inexpensive.
Ensure garbage cans are hidden from view not only for photos but also from serious buyers when they do come to view the property.
When taking photos, it is important to have knowledge about whether or not there is street sweeping and what days that happens. Many cities do have street sweeping and then there is no parking on the side of the street. It is a good idea to take photos when there are no vehicles parked in front of the house.
Consider the Weather
It is always a good idea to take photos when the weather is desirable. If the house is located in a beach community, there may be fog or overcast. Clouds and rains may impede the photos. It is not always possible to coordinate the photoshoot with the weather forecast, however, if you are able to have the photos taken when the weather is nice, and it does make a difference.
Good weather will ensure that the exterior photos are light and bright and also allows natural light to come into the home. Of course, this is not always possible, but if there is a rainstorm, I would recommend postponing the photoshoot for a day when the weather is more cooperative.
Declutter Everywhere
You are moving anyway, so why not start cleaning out items that are just clutter. Declutter everywhere including living room, family room, bedrooms, bathrooms, and the kitchen. Removing smaller appliances and putting them away and anything else that makes the room look untidy. Things like coffee pots, knife blocks, and anything extra in the kitchen that doesn't need to be there should be put away. Remove any magnets or kids' artwork from the front of the refrigerator.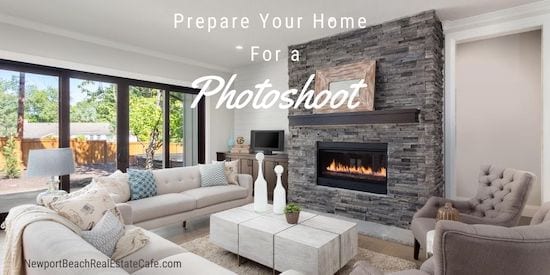 It is a good idea to declutters and get rid of items that you no longer need. You can consider selling items on one of the many apps that allow you to sell items. As an example Offer up is a good app to sell unneeded items. Another app to utilize when selling clothing, costume jewelry, and sunglasses is Poshmark. You can also donate unneeded items.
Plan Ahead with Your Pets and Their Stuff
Many families have pets including dogs, cats, exotic birds, and even reptiles. Some of the animals may be off-putting to potential buyers. There can be some challenges selling a home where pets live. So you will want to plan ahead with your pets if you are going to be selling your home. Be sure to board your pets the day of a photoshoot as you don't want to have crates, dog beds, birdcages, or bowls of water and food in any photos. Additionally, you may want to develop a routine for when you do have in-person showings to have your pets and their stuff boarded. There are many places that do board birds, dogs, and cats. If your dog is from a local breeder, they often will board your dog for you.
Ways to Prepare Your Home for a Photoshoot
Click To Tweet
Depersonalize Your Home
It is desirable to make your home as neutral as possible. Remove any personal photos around the property. You want your potential buyers to imagine themselves living in the home. If they see personal photos, it may be more difficult for a buyer to imagine living in the home with your personal effects all around. Utilize neutral artwork that's is appealing and neutral. Try to keep the walls as neutral as possible. Bring in a professional stager to stage the home as it will look ideal for the photoshoot.
Final Thoughts
Preparing your home for a photo shoot will ensure that you have stellar photos. And in today's times, that is more important than anything. It is the first place that someone is going to see your home. It is likely that you will also have a virtual tour of some kind such as a YouTube or Vimeo video. Virtual showings are being encouraged, so it is ideal to have as many photos of the house as possible so buyers can visualize and understand the layout of the home.
About the Author
The above real estate article "How to Prepare Your Home for Professional Photography" was written by Sharon Paxson of Newport Beach Real Estate. With experience since 2005 representing sellers, buyers, and landlords with their real estate transactions, we welcome the opportunity to share our knowledge and expertise and guide you through the home buying or selling process.
We service the following Orange County CA areas: Corona del Mar, Huntington Beach, Laguna Beach, Newport Beach, Newport Coast, Orange, Santa Ana, Sunset Beach, Tustin, and more! If you are considering selling your home, we welcome the opportunity to work with you and list your home with a top Newport Beach CA Realtor.