Real Estate Commission
When you are ready to sell your home, a common question people have is about how much it is going to cost to sell your home. Real estate commission does make up a large proportion of the expenses when you are selling your home, so this is a very common question. As a seller, you should be prepared to ask the question about what a real estate agent charges. The answer isn't set in stone, however, as all commissions can be negotiated. There are many factors in what level of service you are expecting as a seller, and what is customary.
Who Pays the Real Estate Commission?
The home seller will pay the commission to the real estate brokerage. If your agent hangs their license at a brokerage, the commission is paid to the brokerage. The brokerage will take their split of the commission. Additionally, there are other expenses that come out of the commission such as errors and omissions insurance which all agents should have. As a seller, you may be asking yourself if you need a real estate agent to sell your home or not!
If you are hiring a seasoned agent with experience, and know that your home will have maximum real estate exposure to ultimately find you a buyer. A Realtor's job is to sell your house in the shortest period of time for the most amount of money. You want to find an agent who has this mindset.
If your agent does a stellar job and ensures the property is not overpriced, you will get showings and ultimately offer(s) on your home. This makes sense, as they are getting the benefits when the agent does a good job and finds them a buyer. Real estate commission is anywhere between 4.5% to 7% of the actual sale of the home.
There will be factors including where you are located to be considered and the arrangement you make with the agent. Customarily, either 5 or 6 percent will be the final cost for the seller of the home. There are other closing costs over and above the real estate commission such as escrow fees, title fees, home warranty and there can be other fees depending upon what is negotiated in the contract.
If you think you are overpaying, have the agent explain to you what they are going to do for you to justify their fee. Be sure to discuss their marketing plan for your home. If you feel they are overcharging with the fees, you are welcome to interview other agents. Discount agents are generally not the answer. If you are selling your home, remember the shortest period of time for the most amount of money. A seasoned and professional agent will know and understand the market. Real estate agencies are not allowed to collude with each other to set a standard rate in a particular area.
If you are considering selling your home FSBO (for sale by owner) to save money, that can be a risky proposition. And there are many reasons why a FSBO sale will fail including the home not being presented properly, does not understand buyer behavior or how to negotiate and much more.
Buyer's and Seller's Agents
The fee paid to a seller's Realtor is often split with an agent representing the buyer. If a buyer's agent helped to put the house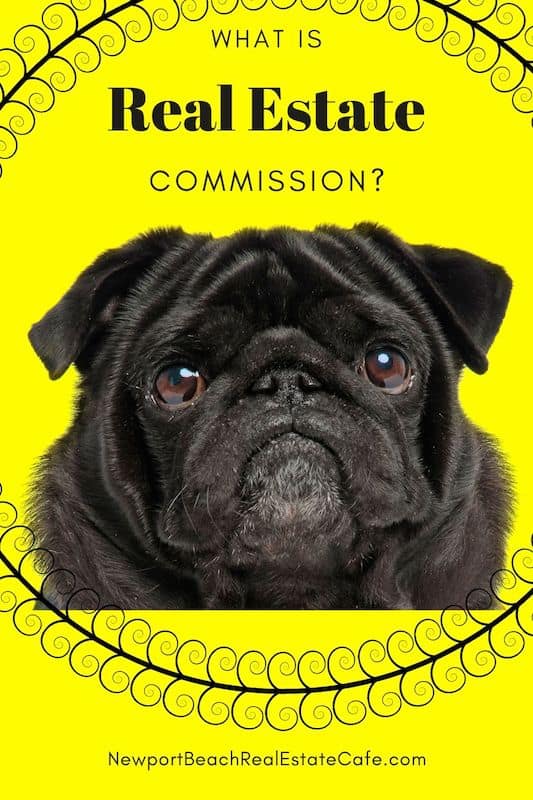 purchase together, they will get half the commission. For example, if there is a 6% commission, the listing agent brokerage will receive 3% and the buyer's agent brokerage will receive 3%. There can be other splits as well with real estate commission.
Sometimes, the buyer's agent will be paid by the buyer. This can be the case if the home is a "for sale by owner" arrangement and the seller isn't willing to pay the buyer's agent. The buyer's representative can have an agreement where they get a minimum commission, and this can lead to the buyer having to make up any shortfall.
Though sellers will want to reduce their commission costs, doing so at the expense of how much the buyer's agent will be paid, could cause problems. It may make the home more difficult to sell as there is less incentive for a buyer's agent to show it to their client.
For example, if the seller agrees to a 4% commission, and the commission being offered to the buyer's agent in the MLS is either 1.5% or 2%, that buyer's agent is less likely to show the property. They may be able to show a very similar property down the street for a customary commission. There are some brokerages that require that a minimum of 2.5% is offered to the buyer's agent. The reason that brokerages offer a full commission to a buyer's agent so because they do not want the reputation of being a discount brokerage.
Listing Discounts
If the agent is dealing with both the selling and buying side of the home sale, the agent may be flexible with the commission. If the listing agent is representing both sides, they may offer to discount a 5% commission to 4.5% since they are getting both sides of the transaction. If you are selling and also buying a home through the same brokerage, there is also more chance of a discount being available.
Everything You Should Know About Real Estate Commission
Click To Tweet
There can be some problems with these if the listing agent is double ending the transaction. If the Realtor is working for both parties, it is known as a dual agency. A Realtor's fiduciary responsibility will be first to the seller since that is who listed their home with that party. But since they are supposed to be working for the best interests of both the buyer and the seller, you may want to consider if the Realtor is able to be objective and properly represent both parties. It may not be in the seller's best interest to allow the listing agent to double-end the deal, and be sure to discuss this with your agent before you sign the listing agreement.
Flat Fees
There are some agencies that offer a listing only service for a flat fee. While this may make a large saving on the commission over a traditional agency, it is going to make things more difficult for the seller. The seller will really begin to understand what a Realtor does for their commission and will leave them with a lot of work to do.
There are many responsibilities a Realtor has including qualifying potential buyers before they ever enter your home. Other responsibilities include scheduling showings, marketing, and ensuring the home makes a good first impression.
What Do Real Estate Agents Actually Do?
Real estate agents have many responsibilities. It is easy to imagine that Realtors do little for their commissions, but the reality is very different. A great real estate agent will help you sell your home for more money in the shortest period of time. Be sure to discuss our Realtor's marketing plan.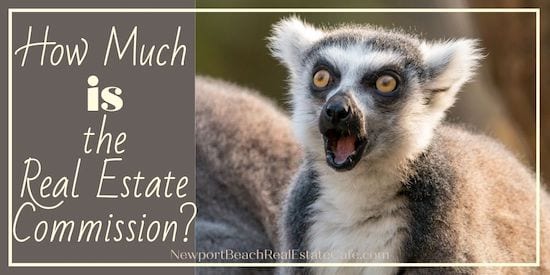 Agents will help you establish the price for your home, ensure your home is staged well and produce great photos to get the attention of buyers. They will deal with inquiries and show your home, as well as help in negotiating the best deal for you. Real estate agents will qualify buyers before they ever even enter your home. Real estate agents may schedule open houses if that is part of the marketing plan, and the real estate agent will coach the seller on what not to leave out at an open house. Trying to sell your home without a real estate agent to save on your selling costs, can lead to your sale being delayed and less money being paid if you do sell it at all. Additionally, there can be liabilities that a seller may be unaware of when selling their home. Sellers need to understand what they disclose when selling their home.
Conclusion
While the expense of real estate commission can encourage you to look for alternatives, doing so comes with other costs. And if the agent doesn't find a buyer, normally you don't have to pay, although this depends on the listing agreement you've signed with them.
When you are looking to hire a Realtor, you should do some research on the agents to find the one which will do the best job for you. An experienced agent should be able to get you more money for your home and be well worth the expense of their fee.
About the Author
The above real estate article "Everything You Should Know About Real Estate Commission" was written by Sharon Paxson of Newport Beach Real Estate. With experience since 2005 representing clients with their real estate transactions, we welcome the opportunity to share our knowledge and expertise and guide you through the home selling or buying process.
If you are considering selling your home, we welcome the opportunity to work with you and list your home with a top Newport Beach CA Realtor.