You want to prepare your home for a quick sale! Spring has sprung and it is the time for homeowners to get their homes ready for sale. Below are suggestions to get your home ready to show and ultimately sell! These tips will ultimately wow your potential spring buyers.
1. Ensure There Is as Much Natural Light as Possible
Flooding the rooms with natural light is one of the best ways to get it ready for a successful spring sale. Homes that look bright are more likely to entice buyers than those that look faded, dull and uninviting.
Be sure to open blinds to allow the natural light to come in. Remove any old and outdated window treatments that may detract from the home. Some window treatments are out of date and may become discolored from the sun exposure over time. They can also attract dirt, so it is best to remove them, patch the holes where they were attached, paint and be done! Less is more!
2. Update Outdated Fixtures
Outdated kitchens or bathrooms tend to have a negative impact on your home's first impression. Make sure you update them
before you put your house up for sale. There are suggestions for remodeling a bathroom which includes updating fixtures – including towel racks, bath faucets, and cabinet pulls – will not only make your home look immaculate but also tells a lot about your sense of style. A kitchen remodel may be an overzealous update, and you may not get your money back. There are some tips to update your kitchen that you may find beneficial including painting walls and staging the kitchen to ensure it is inviting.
When you are remodeling, you need to be conscientious about where you are spending your dollars. Some remodeling projects tend to pay back more than others. Kitchen remodels may not recoup their entire investment so remember when you are selecting appliances and other finishes that they are not completely out of reach.
3. Focus on Minor Renovations for Cost Savings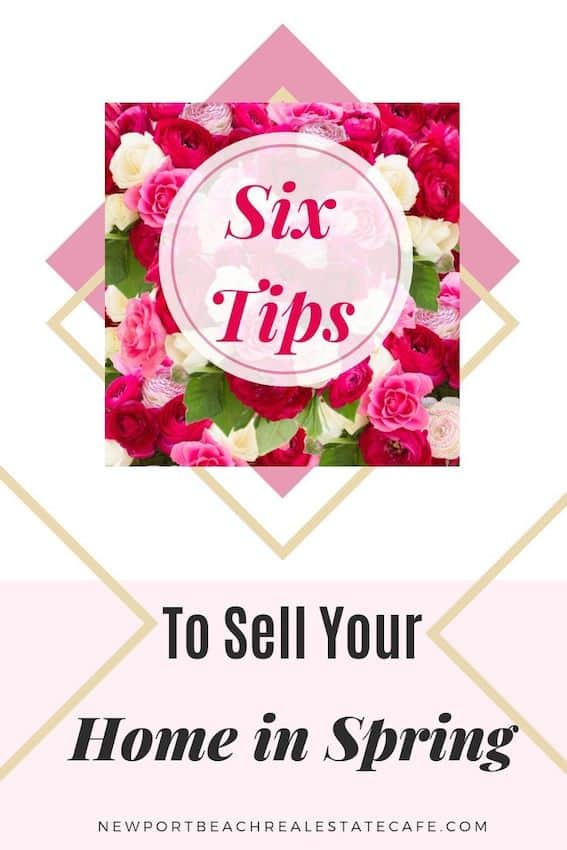 Of course, renovating the entire house sounds like a good idea, but you may be overspending and not getting a very good return on your investment. It would be best to have the cabinet doors repainted instead of replacing the entire kitchen cabinet.
You can also reglaze the tub to improve its appeal rather than replacing the entire tub.
Refurbish the exterior of your home as this is where prospective buyers will have the very first impression of your home.
Curb appeal remains crucial. A garage door replacement is one area that deserves a major renovation to boost curb appeal. Going green in your home is one of the best ways to significantly increase your home's appeal.
Be sure to light up the house by making sure every light bulb is operational. You will want to inspect the whole house to verify whether all lamps and light fixtures are working, and are in a pristine condition. Make sure you are choosing light bulbs which are energy saving.
When you are inspecting your house and a light bulb does not "fix" the issue, you may need to bring in a handyman to replace the light fixture. Light bulbs which are not operational do come up on home inspections, and it may be a simple as a burned-out lightbulb or a light fixture which needs to be replaced.
4. Utilize White & Neutral Paints
A fresh coat of paint – preferably in a color that contrasts with the home – will make the home stand out. It gives your home an instant facelift. Paint is probably the best investment you can make when selling your home. New paint always makes the home look fresh and clean. Be sure to address baseboards, handrails and crown molding as well.
When selling, you will want to avoid trendy colors like a red or pink wall may be off-putting to a potential buyer. There are certain home improvements which actually impede home selling such as trendy paint or wall texturing! The buyer might be thinking how much money will it cost to remove that texture from the wall!
5. Do Minor Repairs & Improvements
No one wants to spend a whole bunch of money on an extensive renovation before putting their home for sale. However, you can do a few minor repairs and improvements so that your home can look more appealing.
Consider having a pre-listing home inspection to determine everything is in order. Pre-inspecting your home enables you to know the things that are faulty so that they can be fixed accordingly. Additionally, this is a report which should be disclosed to a buyer, although most buyers are going to have their own home inspection.
There are flaws in any home that seem difficult to identify, such as a creaky window or a loose doorknob which can easily be repaired.
Besides, buyers are likely to inspect a home before making an offer. Most of them even hire specialized home inspectors, who scrutinize many systems ranging from plumbing to electrical fixtures, and everything in-between.
Repairs may be time-consuming, so it is prudent to get them done early enough to have your home in perfect shape before putting it on the market. Repairs may be expensive! If you have a failed seal on a dual paned window, you may want to replace that window, or there are companies who state they are able to get rid of the fogging with other measures
6. Eliminate Bad Odors
The smell of pet odor, cigars, tobacco, and certain cooked food can derail a home sale. Carpeting, throw rugs, and fabric furniture may absorb the odors causing the home to have an unpleasant smell. Be sure to have carpeting professionally cleaned and at the same time clean the couch or other fabric furniture which may be where the dog lays down! To keep the carpeting smelling clean, you can use baking soda on it, let it sit for about an hour, and then vacuum it! Dog beds need to be washed regularly to keep the odors down, and giving the dog a bath regularly will also help!
Don't try to cover up the smell with plug-ins as the smell of those can be offensive to some, and may chase a buyer right out the door. In lieu of covering up, deep clean to remove the odors.
Fill your home with inviting smells in the spring by putting out fresh flowers. Fresh flowers introduce a pleasant scent that can give your home a naturally inviting fragrance. Flowers are natural and a great place to purchase fresh-cut flowers is Trader Joe's!
Closing Thoughts
Spring is here and we are in prime selling season! Many home buyers are looking for that perfect home, and you will want to get top dollar! Ensuring that is presented well and is sparkling clean will be appealing to buyers. This will create a great first impression which is the goal when selling real estate. Homes that are dirty and in disrepair are not going to be bringing top dollar!
Find Other Valuable Resources for "How to Prep Your Home For a Quick Sale This Spring" from Real Estate Professionals Across the Country. Please check out the articles below, and please share across Social Media if you liked the articles.
Paul Sian shares some excellent tips for selling your home in the spring including pricing your home correctly and ensuring it is in excellent condition to hit the market!
Jeff Nelson also shares 40 tips for selling in the spring such as making small but effective upgrades, caulking and more!
When you are preparing your home to sell, don't neglect the outdoors! Kevin Vitali provides excellent insight into staging your deck to highlight it as a feature of the home!
Are you selling during any season? Bill Gassett provides fabulous advice about selling during all of the seasons. He discusses the importance of keeping the home clean and embrace the seasons.
About the Author
The above real estate article "How to Prep Your Home For a Quick Sale This Spring?" was written by Sharon Paxson at Newport Beach Real Estate. With experience since 2005 representing buyers, sellers, tenants, and landlords, we welcome the opportunity to serve you.
We work in Coastal Orange County CA areas including Corona del Mar, Newport Beach, Newport Coast, Tustin and more! If you are considering selling your home or buying a home, it will be a pleasure to represent you and sell your home with a top Newport Beach CA Realtor.