Moving to a new city can bring on a lot of apprehension and anxiety. With so much to do and remember, moving to a new city is always going to be stressful. It can be an exciting time, but the upheaval of moving can be difficult for the whole family. Planning ahead will help to alleviate the stress associated with moving to a new location that is not familiar.
There are some stress-relieving tips you can follow to make the moving experience better and stress-free. If you do some research before you move home, you can make things a lot easier for yourself and your family. We look at the six things you should find out about before moving to a new city.
The Neighborhood
You need to make sure you find out as much as you can about the neighborhood before you choose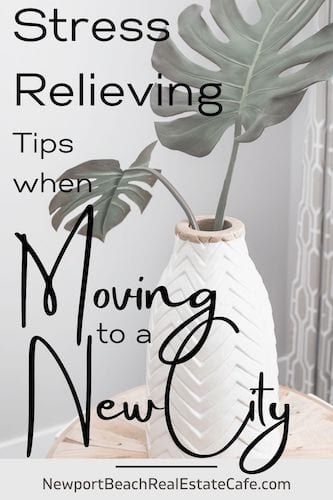 your home. You will want to find out as much as you can about the area and select the best neighborhood to move to. The location you move to has a lot of influence on the prices, how desirable the property is, and how much you will like living in the home.
The new city could have many different neighborhoods that can be very different from each other. You may be researching buying a home versus buying a condo. While they might be next door to one another, there can be a very different living experience between them.
Find out the crime statistics, property taxes, and the situation with public transport. Have a look around to see if homeowners are looking after their properties. If there are a lot of uncared for homes, it is likely the area is heading in the wrong direction. Keep in mind if the new neighborhood is going to have an HOA or not. There are pros and cons of an HOA.
The Local Economy
When you are moving to a new city, it is better to find an area with a prosperous economy. If the area is thriving and growing, the neighborhood will be improving. It should also mean that house prices will be heading upwards as well. So if you buy a home, your investment should increase in value while you live there.
More affluent areas normally make better places to live, with more people employed and more opportunities. There will also be more things to do with your downtime if the local people have more disposable income.
The Local Jobs Market
You should check the available jobs in the area you are planning to move to with your home buying process. This will make it easier to find a job if you don't have one lined up, or find a new one, even if you do.
Find the unemployment rate locally and the average household incomes. Learn who the biggest employers are in the local area and if new companies moving to a new city. This will help you understand what the area is like, and give you more confidence about your employment prospects when you've moved.
Many cities have particular industries and hospitals which may be the main source of employment. It is a good idea to understand what the main industries are in a particular city.
Entertainment and Night Life
If you move to a new city, only to find that there aren't any events or venues that suit your interests, you aren't going to enjoy your stay. If you like to participate in a particular sport, make sure you research the availability in the area you will move to.
You can do some research online for the type of entertainment you like or contact the local visitors' bureau for their recommendations. They should be able to advise you about events that are happening locally that you might otherwise miss.
The Real Estate Market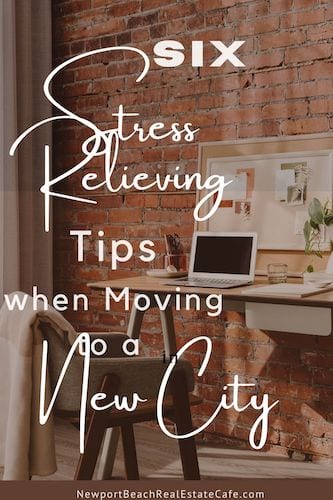 Having a good understanding of the real estate market will allow you to make better decisions about where you want to live. It will make it easier to decide between buying or renting if you are unsure. Some people choose a short term rental to learn more about an area before buying a home.
Understanding the market will show you if rental prices are good value or if the landlord is asking too much. It can give you the information you need to make a decision to buy clearer and less stressful. If you are deciding on a home that has deferred maintenance in a more desirable neighborhood, then there are some tips to avoid overspending on a fixer-upper.
To help with this, you should find an experienced real estate agent in the local area who should be in a position to pass on this knowledge. To find a good real estate agent check online, but be sure that you are looking at local results instead of the national websites that will show up. You can then check the customer feedback to find out if the real estate agent really is experienced.
Be sure to compare local moving companies to get the best quotes for your move and receive the services desired when you are moving to a new city.
Education
If you have children or plan to in the future, you should research local schools. Local schools are a factor when it comes to selling the home as well, with parents looking to buy a home in good school districts. So even if you don't have children, it is still something you should research. Perform your due diligence about the schools in the area.
You can check online to find some information about how well local schools perform. Contact the school directly to find all of the data and statistics on its performance.
Final Thoughts
The unknown can be a cause of stress, but thanks to the internet, you don't need to stay in the dark. Be prepared by asking lots of questions about the city and neighborhood so that you understand the area. Searching for your new city's name, along with relevant search terms, can quickly provide a lot of information before your move.
About the Author
The above real estate article "Six Stress Relieving Tips for Moving to a New City" was written by Sharon Paxson of Newport Beach Real Estate. Sharon is a residential Realtor® with experience representing buyers, sellers, and landlords with their real estate transactions since 2005. We welcome the opportunity to share our expertise and guide you through the home buying or selling process.
We service the following Orange County CA areas: Corona del Mar, Huntington Beach, Laguna Beach, Newport Beach, Newport Coast, and more! If you are considering selling your home, we welcome the opportunity to work with you and list your home with a top Newport Beach CA Realtor.