Free donation pick up is a great way to get rid of items you no longer want or need. One of the best ways to give your items in your home new life is by donating them to someone who needs them. There are many places throughout Orange County, California where you can drop your items off.
You have probably donated to some of these places in the past. If you have larger items that you want to donate such as furnishings or appliances, then you can schedule a pick-up with one of the charities below. You can schedule a pick-up and it is tax-deductible. Please be sure to view their websites and learn about what donations they do accept and what they will not accept.
Organizations that Pick Up Donations
Habitat for Humanity
Habitat for Humanity has provided assistance to more than 22 million people with neighborhood revitalization, home construction, and disaster relief. Habitat for Humanity is a nonprofit organization that helps families build homes and improve their neighborhoods. Their belief is affordable housing plays a critical role in strong and stable communities. Habitat ReStores are local, independently owned shops that sell furniture, appliances, and household goods at a fraction of the original cost. If you have recently done construction on your home and have leftover construction material, consider donating to Habitat for Humanity.
Types of Donations Accepted
Habitat ReStores will accept donations including furniture, appliances, housewares, building materials including doors and windows. Other donations include televisions and lighting. Your donation to the Habitat for Humanity ReStores will be tax-deductible.
There are two ReStores located in Orange County:
Anaheim ReStore
1656 West Katella Avenue
Anaheim, CA 92802
Santa Ana ReStore
2140 Ritchey Street
Santa Ana, CA 92705

Patriots and Paws
Patriots and Paws provide Veterans, Active Military, Reservists and their families throughout Southern California with home furnishings that are basic for their residences. They also will provide a rescued companion animal. All of this is provided free of charge for the Veteran, Active or Reserve Military.
Types of Donations Accepted
The donations that Patriots and Paws accept include working clean refrigerators, working washing machines, operable dryers, operable clean gas ranges, countertop microwaves, clean king or queen size mattress and box spring, Other items include furnishings, throw rugs, patio furniture, and pet care items.
Items they will NOT accept include baby items, toys, blinds, cooks, outdated electronics, books, seasonal holiday items, medical items or anything needed to be cleaned.
Remember you are donating an item to a family, so it will be beneficial to donate something which is in good condition so another family can benefit.
Schedule a FREE pick-up from Patriots and Paws or call 714-323-7229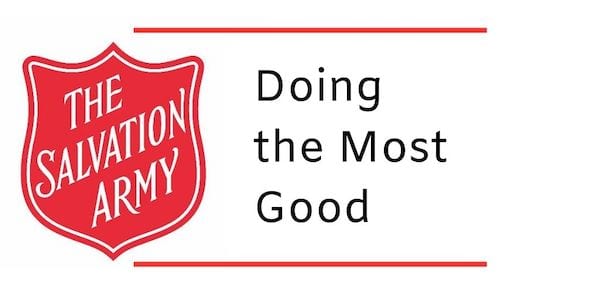 Salvation Army
The Salvation Army is a charitable organization throughout the world. The Salvation Army will utilize donations to raise funds to help disaster victims, provide shelter and much more in local communities. Donations to the Salvation Army will be sold in their Family Stores. Proceeds from these donations fund their Adult Rehabilitation Centers, where they provide assistance to those struggling with addiction issues.
Types of Donations Accepted
The list of items the Salvation Army will accept most donations. They will accept clothing household items, electronic equipment, and books. Other donations accepted are automobiles, appliances, and furniture. There are some items that they will not accept including baby items, toys, televisions older than five years, built-in appliances, mattresses, box springs, and old broken furniture. Any donation to the Salvation Army will be tax-deductible.

Vietnam Veterans of America
The Vietnam Veterans of America is a charity that provides aid to America's veterans. By donating to the Vietnam Veterans of America your donations will be generating funds to take care of the veterans, soldiers, servicemen, and women who protect our country.
Types of Donations Accepted
Vietnam Vets of America is in need of clothing. They will accept clothing of all types and sizes including men, women, children's and baby clothes. They also will accept accessories including shoes of all kinds, baby items. Other donations accepted include house and glassware, books, toys, bikes, stereos, portable TV's bedding, draperies, kitchenware, small furniture, small appliances, tools, jewelry, and cosmetics.
Please put items out and label it for Vietnam Veterans of America or VVA, and be sure the label is visible. The driver will look for your donation from the street.
You can also donate an old vehicle or cash to support the Vietnam Veterans of America.
Free Donation Pick Up in Orange County CA
Click To Tweet
Tips for Donating to a Charity
Verify they offer Free Pick Up
If you decide to donate to an organization not on this list you will want to make sure that they will pick up the item for free. Some charities will ask for a monetary donation to cover the expense of gasoline. You will want to leave the items in an area on the side of your home in a bag clearly labeled with the name of the charity on the bag.
Verify What Donations are Accepted
Be sure to research each website to determine what donations are accepted. There are some which only want specific items. For example, Habitat for Humanity will accept construction and building materials. Some charities are in need of specific items such as clothing.
Verify What Donations are Not Accepted
Research the individual charity's website to determine what they accept and what they do not accept. Most do not want to take old and outdated electronics that are not operable. Consider donating outdated electronics to Homeboy Industries. Homeboy employs people committed to transforming their lives after having been incarcerated or gang-involved.
Benefits of Donating to a Charity that Offers Free Pick Up
The benefits include it is a fantastic way to declutter your home and get rid of unnecessary items. This is especially true if you are considering selling your home and it will make a good first impression on someone entering your home.
Other benefits include the item you are donating will be put to good use and will either raise money for these charities or a family may utilize an item that is no longer of use to you.
There are many great organizations to donate to in Orange County. Most charities do have a drop-off location, but there are several that will pick up your donation for free. You can also request pick up service from the charities above.