Building Your New Home
Are you thinking about building your new home? Self-build projects are more popular than ever before. But, before you take on a new construction there are a few things you need to know. Yes, it is a great idea, but building a home is a huge commitment in more ways than one. Before embarking on such a monumental project, be sure to have a prepared list of questions about new construction.
Building a home is a balancing act of taking into account your finances, the time necessary, the delays that inevitably occur and more. However, you will end up with the home of your dreams deciding on every single finish being utilized in the home.
Can You Afford to Build Your Own New Home?
When you buy a property, you know exactly how much money you are going to need. However, when it comes to building your new home, it is often difficult to know how much it is going to cost. An architect and a construction company will only give you an estimate. They know that all builds run into unexpected problems and there will be extra costs involved. Extra costs can include grading and meeting unexpected price increases for building materials.
Can You Build Your Own Home?
Unless you are a licensed and qualified contractor with lots of experience, it is unlikely you are going to have the necessary skills to be building your new home. Many trades and specialists make a new home possible. You need to have experience of plumbing, electrical wiring, and general construction. On top of that, you must know all of the in and outs of local laws which relate to new homes.
The Time Factor
Many of us who like to build our homes forget about the time factor. Yes, you may initially get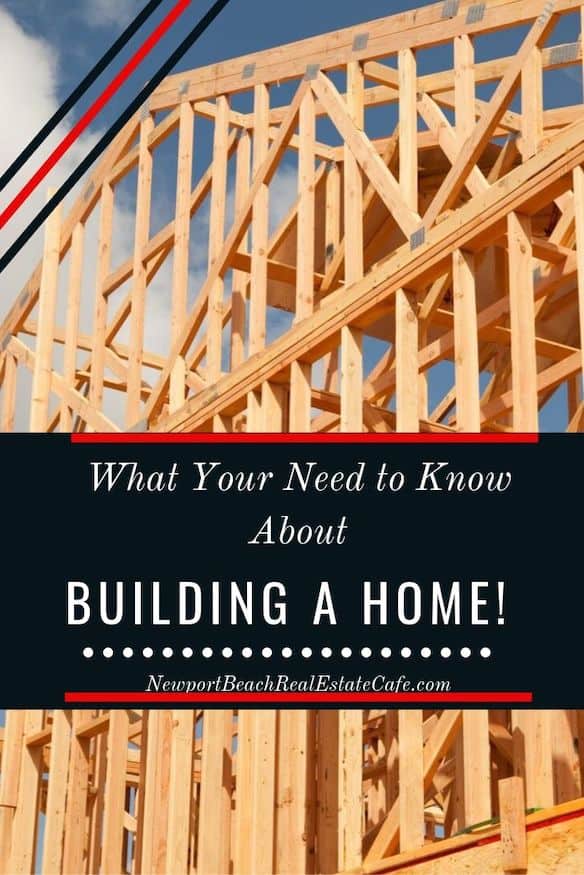 told your new home is going to take a year to construct. That sounds great, but what happens when it rains all summer and work can't continue? Bad weather and shortage of supplies can put you several months behind.
Also, if you are doing some of the work yourself you need to consider how much time you have available to build your home. Factoring in time is something most self-build homeowners forget to take into account, but it is of the utmost importance.
Permits may only have an open window for so long, and then you may have to reapply if they expire. This takes additional time and money. Building a home is a balancing act!
What About Finance?
Obtaining financing for a self-build is tough. The lender does not know if you are going to finish the project or not. Most self-builds are self-financed. Alternatively, financing is often secured by the bank or lender taking out some kind of security on your current home such as a HELOC or home equity line. You need to ask yourself if you are prepared to put your current home as collateral for your new construction project.
Find the Perfect Spot for Your Home
There are two factors to consider when considering building new construction. One is finding the perfect neighborhood to build your home. There are many factors to take into account which include schools the children attend, crime statistics for the area, and walkability. It is easy enough to do some research online. Also, be sure to visit the neighborhood and meet the neighbors, and ask them about the neighborhood.
The second factor is finding the perfect plot for your home is one thing. When you have done so, you need to make sure there are no particular restrictions in your chosen area. It is not uncommon for the city and county to impose certain restrictions. Maybe you would like to have a three-story home, but local laws only allow for two-story homes. Many neighborhoods and cities do have height restrictions.
The perfect plot is not only about the view, but it is also about making sure you are allowed to build your dream home. Consider the location of the lot and if it backs up to a busy street. Or if it backs up to a sports court which has lighting for night games. Corner lots are desirable as you have fewer neighbors.
What You Need to Know Before You Build Your New Home!
Click To Tweet
Changing Environmental Regulations
Climate change is here to stay. We are all concerned about climate change, and it is beginning to affect building regulations in the US and the rest of the world. There are many ways to build a green and sustainable home. You can lower your carbon footprint with choices that you make with respect to building your new home.
When you first start thinking about building a home, it is important to do your research and learn more about what future challenges your home may face. In the future, we are bound to have to rely more on natural resources such as solar and wind power. Should you incorporate them into your new home? If you are able to do so, it is recommended that you do. Not only are you saving on resources and finances, but you will also have features that a future buyer may find highly desirable.
Increasingly building regulations call for more natural energy sources. But, that is not all. You need to make sure you are on top of building materials. What kind of insulation you are going to use is just one important factor. There are now many smart solutions to controlling the climate in your home. Make sure you are up to speed and know which materials are going to make your home last for longer.
Add Green Features to Your Home Design
When building your new home, you need to consider that new homes are will have green or energy-saving features. In many states, there are strict building codes which builders have to adhere to. Any green or energy-saving features will help reduce your costs of owning the home and the cost of the utilization of energy. Consider adding solar panels to reduce your electricity costs. Almost all homes have low flush toilets and low flow showerheads which use significantly less water. Most new appliances are energy efficient and consider purchasing Energy Star products.
As part of your construction plan, consider installing eco-friendly appliances and features throughout the home. Planning ahead will allow you to have an eco-friendly home.
Running Costs of the Home
There is certainly a lot of planning to do when you first start to think about new construction. The actual construction cost is only the start. You also need to ask yourself if you can afford to run your home. That cost should include future maintenance bills and the cost of energy utilization.
Final Thoughts
Yes, there is certainly a lot to take into consideration when building a new home or any kind of new construction. But, at the same time, when you get it right, the entire process is a rewarding experience to build your dream home.
Find Other Valuable References for "What You Need to Know Before Building Your New Home!" from Real Estate Professionals Across the Country. Please consider sharing on Social Media if you liked the articles.
Building your own home can be an arduous task so you want to be prepared before you even begin the process. Michelle Gibson has written an excellent article about Things to Consider Before Building a New Home. She discusses the affordability of building a new home. Other important factors including are you building a tract home or a custom home. This is an excellent resource.
Another factor to consider before building a new home is whether or not you should purchase an existing home. You would save a lot of the work and expense by purchasing a home which has already been built. Kyle Hiscock has written an excellent resource about whether or not you Should Build A New Home Or Buy An Existing Home? Should you decide to build a new home, it provides you the ability to customize the home to your exact desire. Many existing homes, especially older homes, have more of a choppy floor plan or other features that need updating.
If you are considering purchasing new construction, then it is important to have your own Realtor to represent you. Bill Gassett shares information about The Importance of Having a Buyer's Agent with New Construction. Your agent can provide resources and referrals for home builders in the area. Additionally, your real estate agent will provide guidance about finding the right neighborhood and the lot location.
In general, real estate agents know the reputation and quality of the local builders in the area you are considering building a home. Joe Boylan has provided an excellent guideline about Buying New Construction and How a REALTOR® Can Help! He shares insight about the pricing of new construction and discusses incentives that a builder may offer.
About the Author
The above real estate article "What You Need to Know Before Building Your New Home!" was written by Sharon Paxson a top Newport Beach CA Realtor. We have experience since 2005 representing sellers, buyers, and landlords with their real estate transactions.
We service coastal Orange County CA areas including Corona del Mar, Huntington Beach, Newport Beach, Newport Coast, Sunset Beach, Tustin and more!