Eco-Friendly Home Audit
When was the last time you performed an "eco-friendly home audit" of your home? If you have never heard of an eco-friendly audit, you need to know what it is. An audit means going through your home, and checking if you are wasting any valuable resources.
Natural resources such as water and energy use are rapidly becoming top commodities. Costs are not going down and on top of that, we are often encouraged to be mindful of the environment. But, unless you know what you are looking for, it is unlikely you can help to conserve natural resources.
The Mindful Eco-Friendly Home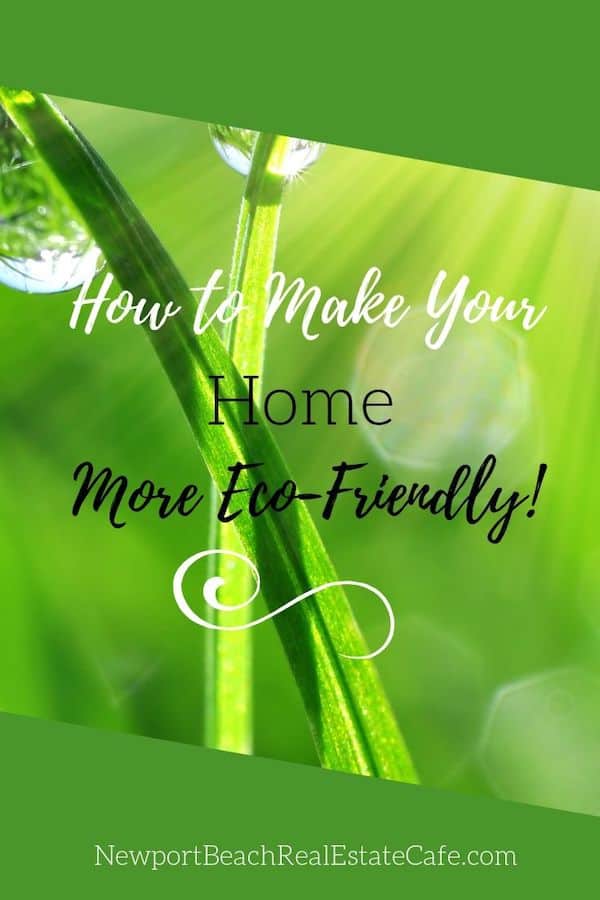 Before you even consider turning your home into an eco-friendly haven for your family, you really need to identify areas of concern. Don't worry, it is not complicated at all. All you need to do is to go through your home room by room and make some notes of where you think you might be utilizing un-necessary energy.
Let's start in the kitchen. Is your faucet leaking? A leaking faucet can waste gallons of water very easily. You may have got used to the drip-drip sound, but this is, in fact, the sound of water and money dripping away. Fix the leak. More than often or not it is something as simple as an old washer. Be sure to look under the sink and see if there are any signs of moisture or leaks. A leak can be from a garbage disposal, drain, dishwasher hose, and more.
While you are in the kitchen, check out your appliances. Are they up to date and meet with the latest energy consumption updates? If they don't, you can save both money, electricity, and gas by replacing them with current up-to-date appliances.
Conserve More and Pay Less
There is another reason you want to carry out an eco-friendly audit as well. Not only are you wasting resources, but you are wasting your money. An eco-friendly home will cost you less to run. Sure, you may not want to invest in solar panels right away, but switching off everything on standby will save you money.
As you walk through your home, make a note of how many appliances you have on standby. Shocking, isn't it? Don't let your appliances and electronic media control your home. Switch them off, take back control and save some money at the same time.
Mindful Energy Planning
Mindful energy planning is not only about identifying areas that are wasting resources. Take your time and consider what measures you could take to conserve.
Conserving is something that many homeowners are just beginning to contemplate. What does it mean?
In the eco-friendly home, insulation and how we heat and cool our homes are of equal importance. Modern insulating materials can save you a small fortune on both cooling and heating bills. Dual-pane and triple-pane windows that can keep your house cool in summer and warm in the winter?
It is called Energy Efficient Glass and has dropped in price in recent years as more manufacturers have come on board. What if you could cut your heating and cooling bill in half? That is what many eco-friendly homeowners have done by investing in Energy Efficient Glass.
Mindful Eco-Friendly Living
Mindful eco-friendly living is all about "waste not want not". It is about thinking about how you can reuse plastics and removing toxins from your life. Did you know that half a lemon and some white vinegar will clean your kitchen just as efficiently as that overpriced kitchen cleaner you buy in a plastic bottle?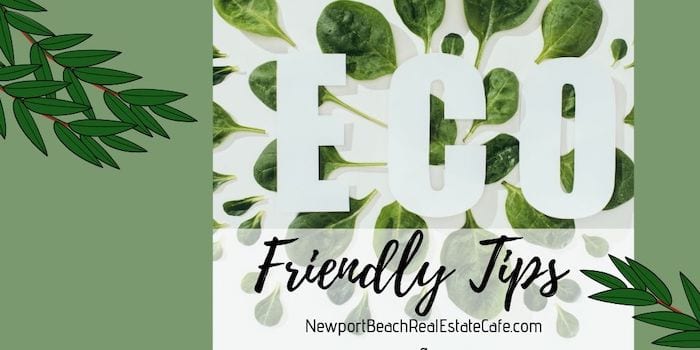 There you go. Now you have removed a toxic cleaner and cut down on using plastics in one go.
Get your cleaning products out and think about what else you can do to use fewer toxins and plastics.
Making up your own natural eco-friendly cleaning products is not difficult at all. Invest in some glass containers and bottles. Rip up some old cotton t-shirts and you have got your cleaning cloths which you can use again.
Other Eco-Friendly Tips
Take your own bags to the grocery store to avoid using their plastic or paper products.
Reduce purchases.
Unplug appliances, not in use.
Only run dishwater when full, and select a shorter cycle.
Select a shorter cycle on the washing machine, consider utilizing cold water.
Use natural cleaners.
Recycle everything.
Don't waste food.
Try to cut out plastic.
Utilize a hydro flask or other containers to refill your water versus plastic bottles of water.
Use LED Lightbulbs
Establish a watering schedule for outdoors.
Run sprinklers on a timer and water in the morning to avoid evaporation.
Avoid hosing down outdoor patios and driveways, sweep if possible.
Final Thoughts
Every time an idea pops into your head, write it down and think about how it can fit in with your lifestyle. Before you know it, you will have become a modern-day eco-friendly domestic goddess and saved both natural resources and money along the way. If we all learned how to conserve, we would not have to worry so much about waste. We would naturally save the planet and ourselves.
Find Other Valuable References for "How to Perform an Eco-Friendly Home Audit" from Real Estate Professionals Across the Country. Please check out the articles below, and please share across Social Media if you liked the articles.
John Cunningham has written a Green Energy Guide which is an excellent article. He discusses utilizing a solar hot water heater to save overall costs. John also provides different names of manufacturers of solar water heaters.
You will find additional information on How to be More Eco-Friendly at home from Bill Gassett. He discusses solar panels for electricity and the financial and benefit to the environment. Other considerations discuss include utilizing natural cleaning products to clean your home.
Green home upgrades are important factors for home buyers. Conor MacEvilly has shared an article about Green Home Upgrades that Buyers Want. The article discusses utilizing composite materials, the importance of insulation, and using energy efficient windows.
Michelle Gibson has put together an excellent article about Eco-Friendly Paints for a Non-Toxic Home. Although lead was banned from paints in 1978, there are paints and paint thinners that contain volatile organic compounds or "VOCs". There are alternatives which are low or zero-VOC paint products and Michelle shares the manufacturer of these paints.
About the Author
The above real estate article "How to Perform an Eco-Friendly Home Audit " was written by Sharon Paxson at Newport Beach Real Estate. Having experience since 2005, with representing buyers and sellers, we welcome the opportunity to work with you.
We service clients within the coastal Orange County CA area including Corona del Mar, Newport Beach, Newport Coast, Tustin, and more! If you are considering selling your home, we welcome the opportunity to work with you and list your home with a top Newport Beach CA Realtor.