Smart technology -can it help to sell your home faster? The answer to the question is yes. But, what is smart technology and what does it do?
Smart technology is the latest in home innovation. It can mean anything from having the right app on your phone to control your HVAC system to make sure you have a good quality security system installed. Many buyers are now looking for smart technology when they go searching for their dream home. Smart technology is great – it can help you to control your bills and you will instantly know how much energy, and other resources, such as water, you are using in your home.
Top Smart Technology Devices For the Home
Adding smart technology devices to your home can help you to sell it faster. Buyers like the "push button" feel to a home. In other words, they want to move in and start living straight away. Along with making sure your kitchen and bathrooms are up to date, installing smart technology is one of the savviest things you can do to achieve a quick sale. If you are building a home or remodeling a home, that is a good opportunity to add some of these smart apps to make your home more efficient.
Are some smart technology systems more important to a potential buyer than others? Yes, they are and we are going to help you out by listing them for you.
Amazon Alexa
Alexa is an amazing device. It makes every aspect of your smart home easy to access and control. You can utilize Alexa to turn off the lights or speak to apps like Spotify. Amazon Alexa is one of the most prevalent in the industry and can easily integrate with Nest, Schlage, Samsung and more.
You can ask Alexa to play a playlist, lock your doors or even use the smart app to make sure your garage door is closed.
Video Door Bells
A homeowner's worse nightmare is probably a home invasion. Whether you are away from your home or in your
home, you want to make sure you feel safe and secure at all times. Thanks to smart technology devices, this is easier to do than ever before.
With the help of modern technology, home security system are now more versatile and easier to install than they were even a few years. Most video doorbell cameras come with an amazing range of features and you should invest in the one with the most options. Must-haves include Wi-Fi, motion detection, chime, and two-way voice communication. It is also a good idea to make sure your video doorbell is waterproof. Thanks to the mobile apps which come with any quality video doorbell, you can check who is at your front door from your garden.
Ring and Nest are two very popular devices and run on WiFi. You can either get the battery-operated cameras, which then you will need to replace the batteries from time to time. It is easy to check the device's health on the app on your smartphone! Or you can get the devices to be hard-wired. It is important to make sure you have an adequate WiFi signal. Videos of motion are stored in the cloud, and they are accessible from either your phone or a computer!
Smart Thermostats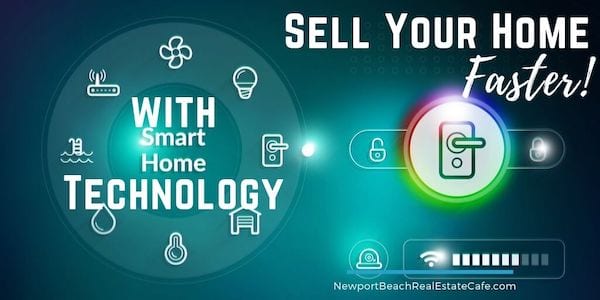 Smart thermostats can be controlled with an app on your smartphone. These smart thermostats do more than adjust the heating and cooling schedule. These app-enabled smart home devices make it possible to adjust your temperature of the home wherever you are, whether it be in the home upstairs, out doing errands, or on vacation.
These devices also work with Google Assistant, Siri, and Alexa which provides you with another way to adjust your thermostat settings without having to stand directly in front of it.
Smart Energy Meters
Smart energy meters do so much more than help you to keep an eye on how much energy an individual electrical item in your home use. Many are compatible with voice control devices such as Alexa. Of course, the main reason to install a smart meter is to monitor your energy use, but most quality smart meters can also be used to switch appliances off and on.
The best smart meters come with built-in surge protection and USB ports. Perfect for today's gadget based homes.
Smart Light Bulbs
Would you like to control the lights in your home by voice and even from your phone? Thanks to smart bulbs, you can now easily do so. Smart light bulbs are perfect for recessed ceiling lights and look great. They are controlled by WiFi technology, and if you buy the right brand, you can even ask Alexa to help you to switch them on and off. Smart light bulbs also will help you to save energy!
In many ways, smart light bulbs are fantastic security devices. When you are on vacation, you can turn them on and off from your phone. And dimmer controls are no longer needed, you simply ask Alexa to dim the lights for you. Teens will never forget about turning the light off again. They simply love this new technology.
USB Ports
There is an endless array of USB Ports. Many of them feature different charging speeds and you need to make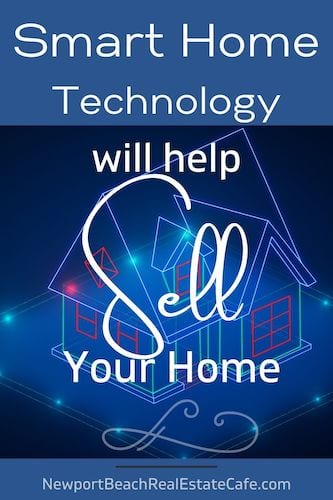 sure you buy the one which is right for your home. This cheap and effective device may not help you to sell your home, but it will tell the person who is considering buying your home, that you are up to date on technology.
For some reason, the more technology a home buyer notices around the home, the easier the home sells. Remember that there are more technology devices that can help to sell your home. If you are looking for smart technology devices that will make it easier for you to sell your home, focus on the ones that will save money and help to control energy usage. Smart water meters will monitor both usages and help to detect leaks. As a matter of fact, an endless plethora of smart devices can help you to sell your home. Just remember to point them out to your real estate agent and a potential buyer visiting your home.
Utilize smart home technology to sell your home faster!
Click To Tweet
Final Thoughts
In today's times, many home buyers are looking for smart home technology when home buying. Having a smart thermostat, Ring security cameras installed and smart lightbulbs installed is appealing to a home buyer. You are offering a home for sale that is current which many homebuyers prefer. Overall, utilizing smart technology will help you to reduce your carbon footprint as you will be utilizing less energy.
Additionally, your home will stand out from the competition with smart technology.
Find Other Valuable References for "Can Smart Technology Help You Sell Your Home Faster?" from Real Estate Professionals Across the Country. Please check out the articles below, and please share across Social Media if you liked the articles.
A smart home is not necessarily any one thing that needs to be added, it is adding the different devices operated by apps on your smartphone. Paul Sian has written an excellent article about How to Turn Your Home into a Smart Home. He discusses utilizing smart light bulbs, smart learning thermostats and utilizing smart appliances.
If you are interested in creating a greener household, it is not that far off. John Cunningham has written an excellent post about creating a Green Energy Guide. Inside this article, you will find information on hybrid water heaters, smart thermostats, and smart power strips.
If you do not plan on selling your home, there are tremendous advantages to investing in smart home technology. Kyle Hiscock discusses The Merits of Smart Home Technology When Selling a Home. Kyle explains how having smart technology installed in the home. Additionally, it adds value to your home. offers increased security which provides peace of mind, energy conservation, and convenience.
About the Author
Top Newport Beach CA Realtor Sharon Paxson has written the article "Can Smart Technology Help You Sell Your Home Faster? " With experience since 2005, we welcome the opportunity to assist you with your real estate transaction.
We provide real estate service to our clients within the coastal Orange County CA area including Corona del Mar, Newport Beach, Newport Coast, Tustin and more! We welcome the opportunity to meet you!