If you need some cash for whatever reason, you could use the equity you have in your home. Borrowing money against the appraised value of your property could give you cash when you need it most. As part of the home loan process, the
home will have an appraisal completed.
When you have been paying your mortgage for at least a few years, you will have built up some equity in your home. This can offer you the chance to cover any financial requirements you have, whether you need money to pay off other loans, to make renovations on your property, or for any other reason, a home equity loan can make a lot of sense.
But home equity loans, aren't the only option. You could also get a home equity line of credit. A HELOC is different and might be a better option in your situation. Both home equity loans and HELOCs are a great way to utilize the equity from the home to complete a home renovation project. Improving your home is a great way to add value to your home.
We'll take a look at the pros and cons of both home equity lines of credit and home equity loans.
Should You Choose a Home Equity Line of Credit?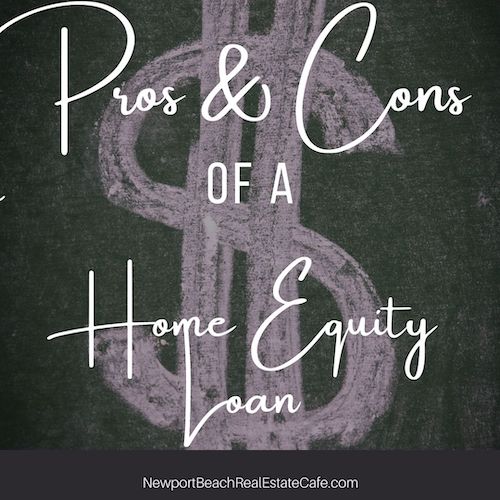 You can think of a home equity line of credit in a similar way to a credit card, the difference being that your home is the collateral. You can draw on these funds from your lender as and when you need them. The funds can be utilize for remodeling which will ultimately improve the value of the home.
If you are remodeling your home, then you can utilize this cash to improve the home. Any home renovation that is done to improve the home will boost the home value.
Keep in mind a line of credit may have an interest rate which can adjust.
The Pros
* You'll only pay interest on the money you actually use
* A HELOC will have a certain credit limit for a certain amount of time that you can draw on when you need it
* When the time you are allowed to borrow money has ended, it will convert to a normal loan that will be payable with interest
* It might be possible to convert your variable rate line of credit to a fixed-rate loan when the borrowing period ends
The Cons
* Normally, this type of loan charges a variable interest rate, which could leave your monthly repayments rising unexpectedly
* It can be very easy to overspend and find yourself left with a large balance to pay off
Should You Choose a Home Equity Loan?
Using the value of your property for a home equity loan is very similar to another mortgage. The lender will pay you the amount of money you need and require regular payments to pay off the loan.
The Pros
* You get the amount you want, more easily preventing you from spending money you don't have

* You can normally get a fixed interest rate for this type of lending, preventing any worries over rising interest rates
* Your monthly payments or remain the same, so you know where you stand and how quickly you will pay off the loan without any nasty surprises
The Cons
* Even if you don't use all the money, you'll still pay interest on it from the first month
* If you are undergoing a renovation project, you could discover you haven't got enough money in your equity loan
* If you take a loan for the full amount of equity you have in the home, you could find yourself in trouble if property values dip in your area
Which is Right for You: Home Equity Loan vs Line of Credit?
Of course, everyone's situation is different, but these different financial products will benefit some people more than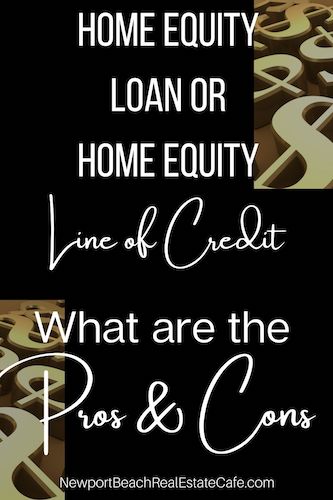 others. The home equity line of credit offers more flexibility if you aren't entirely sure how much money really need.
On the other hand, a home equity loan offers more stability with regular monthly payments and a fixed interest rate. If you are sure of the amount of money required, this will probably be a more attractive option.
Whichever home equity lending is right for you, they have many similarities. The amount of money available to you depends on the equity you have in the property, and any changes in the value of the home could become a problem. An appraiser will perform an appraisal on the property to determine the value. You also need to be confident there isn't going to be a break in your income that could lead to foreclosure.
This type of lending allows you to unlock the value you have built up in your property, often offering you a less expensive lending option. If you're confident in your financial situation, and the value of your home is high enough, you could find that this type of loan is exactly right for your situation.
Final Thoughts
Whether you are obtaining a home equity loan or line of credit, it is still considered a second mortgage on your property. It is a good idea to invest the capital back into the house so that the equity will continue to increase. Either way, be sure to obtain a low-interest rate,
About the Author
Top Newport Beach Realtor Sharon Paxson has written the real estate article "Home Equity Loan vs. Line of Credit? 6 Important Pros and Cons". With experience since 2005 representing sellers, buyers, and landlords with their real estate transactions, we welcome the opportunity to share our knowledge and expertise and guide you through the home buying or selling process.