Considering selling your Newport Beach home? Here are some suggestions to help you to price it right!
Pricing your Newport Beach home is crucial in order to obtain the highest and best price for your property. If a home is overpriced, then the home may sit on the market, and it may sell for less. Often times, buyers inquire why the property has so many days on market.
And the longer a property is on the market, generally speaking, the offers are lower. Buyers will want to know why it has sat on the market, if there have been offers on the property and why they did not go through. Pricing it right up front will help to generate activity.
REALTORS® are professionals when it comes to establishing the value of your home.
Below are a few tips that Realtors® use to determine the valuation of a Newport Beach property that actually gets potential buyers in the door of your home, while still getting the most amount of money for your home.
Five ways your Newport Beach Real Estate Agent will use to price your home for sale: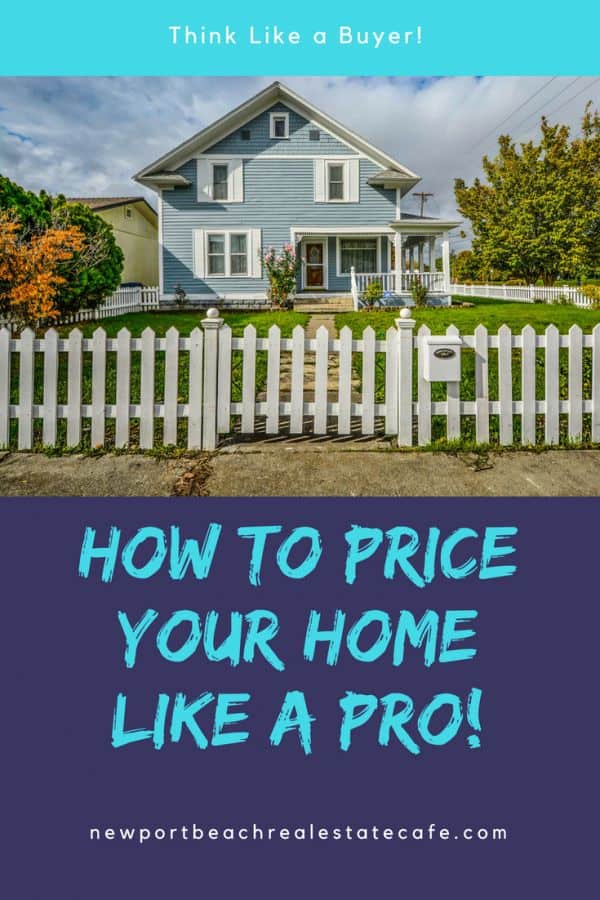 Home Sales History – It is important to look at the market over the past several years to determine real estate trends. These trends will help you to see whether the market has appreciated (or depreciated) over the past few years. Consider the trends in the area, are homes taking longer to sell, are home prices stable?
Recent Comparable Sales – When you are pricing your home to sell, be sure to review the recent sales in your immediate area. Review the sales and make adjustments accordingly and reference "like" properties with the number of bedrooms, number of bathrooms, square footage, upgrades and condition of a property.
Think Like a Buyer – Your Real Estate Agent will show you other properties so you can determine your competition and subsequently price accordingly. Buyers also will look at the condition of the property as well as the curb appeal.
Location – Location is key during the home buying process. Be sure to consider the street, does it back up to a busy street, does it back up to sports field where the lights stay on until 10 pm? These are all factors that need to be considered when establishing the market value of your home. Another consideration in the Newport Beach area is – is there a view? The value of a view can be subjective but consider the view. A view can be an ocean view, a water view, mountain view, city lights view, ocean view, white water view and there is also a sit-down view!
Be Objective – don't be offended. If someone makes an offer, it isn't personal. Buyers are savvy in today's market with information on the internet. Approximately 90% of buyers can begin their home search online, and they can monitor market activity online as well.
If I can answer any questions about pricing your home, or for a confidential, complimentary market analysis, please contact me.
Price Your Home Like a Pro https://t.co/6IUotgKQbh via @sharonpaxson

— Sharon Paxson (@SharonPaxson) June 28, 2018
About the Author
The above real estate article "Pricing Your Home Like a Pro" was written by Sharon Paxson of Newport Beach Real Estate. With combined experience since 2005 with representing sellers, buyers, landlords, and tenants, we welcome the opportunity to share our knowledge and expertise and guide you through your real estate transaction.
We service the following Orange County CA areas: Corona del Mar, Huntington Beach, Laguna Beach, Newport Beach, Newport Coast, Orange, Santa Ana, Sunset Beach, Tustin and more! If you are considering selling your home, we welcome the opportunity to work with you and list your home with a top Newport Beach CA Realtor.