Are you looking for a property to rent? You may be searching for a property that has specific criteria such as a pet-friendly rental. If so then this is an important post to help you to avoid getting taken advantage of. None of us would like to think we are an easy mark, but it is easier to be taken in by a scam than we would believe. Technology brings many advantages but also allows scam artists more avenues to be deceptive. If you are looking to rent a property you could be at risk of being scammed out of your money.
There are some important considerations you need to take into account to avoid falling victim to a rental scam.
Online Rental Listings
Classified advertising can be listed on sites such as Craigslist, by anyone. Social media sites may also be hunting grounds for scam artists. The property won't have a real estate agent attached to it, instead, marked as being offered for rent by the owner. This is a warning sign of a possible rental scam.
It is common for some of these scam artists to take an existing listing which is listed by an agent, and put it up on sites such as Craigslist at a rent which is generally too good to be true. Keep in mind, if it is too good to be true, it probably is. I have had people utilize legitimate listings I have and offer them for lease for a ridiculously low price. Of course, these get reported to the listing site to be taken down.
The Missing Landlord
When you are looking to rent a property and the landlord isn't available, for whatever reason, you should be on your
guard. How can you be sure that the person offering you the property has the right to do so? You can't, and a search of the public records to find out who the owner is should be a precaution you take. It is always recommended to work with a real estate agent and let them find you a legitimate property which is for lease.
Things may not become any clearer even if you do not find the name of the landlord. You may find that it is listed as an LLC, therefore, requiring another search to find the people behind that business entity. This should provide the contact information for the registered agent or other authorized people responsible for the business.
If you still have no way to get in contact with the property owner, despite these searches, it is better to look elsewhere for a rental home. If you are unable to get the name of a person and only find more business names, the scam artist could claim to own this business and you have no way to prove or disprove this claim.
Meeting a Representative
Even if the person representing the owner has access to the house, you still need to be wary. There are many ways in which a con man could acquire keys to the property to make their rental scam more convincing.
They aren't concerned about meeting up with someone who they are going to rip off because they know that there is a low chance of them getting caught. Law enforcement agencies, unfortunately, aren't going to have such crimes high on their list of priorities.
How to avoid a rental scam!
Click To Tweet
The way in which you communicate with the landlord or their supposed representative is important. If you are restricted to email this is a warning sign. If you just have a phone number for them, it could be a burner phone. Most landlords should be easy to trace with a real address and other contact information. Any details which are provided to you should be checked, this is normally easy to do, with online public records available most of the time.
Cash For Keys
The person may want you to send them the money and then they will send you the keys. NEVER give them cash for keys!!! This puts you in a very precarious situation, with you having put your faith in what the person is telling you. You may never receive the keys and even if you do, you still may not have avoided being conned. You may have sent a deposit on a property that is not even available for rent.
There have been many cases of a tenant having paid money, received the keys, and only later discovering that they have been conned. The keys will have worked and they moved there things in, only to find the real landlord had no knowledge of this. The pretend landlord will, of course, be gone, the tenant is left with nowhere to live and a substantial hit on their finances.
How to Avoid Being Scammed?
Work with a Realtor. When hiring an agent, there are many questions to ask a Realtor to determine if you work well together. When you are conducting any type of real estate transaction, you need proper representation. A Realtor will be able to look up the title of the house to ensure that it is in the owner's name. Many homeowners hire Realtors to list their homes for lease. And then the Realtor will coordinate the showing instructions on the home. Especially during these times with the Coronavirus, there are reasons why you need an agent during the Pandemic. Homeowners and potential tenants need a Realtor to guide them through and ensure the showings are safe.
Conclusion
When you are in the market for a rental property, it is better to make sure you are dealing with a licensed real estate agent. Ask for an ID when you are being shown a rental, some scammers may have a fake ID ready, but it could uncover others. Write down the license plate of their car for added protection should things not be as they seem.
Finding good deals via adverts posted to social media or other sites runs the risk of you opening yourself up to being scammed. If you stick to genuine real estate websites you should be safer. Hire a reputable real estate agent so they can help you to find a legitimate rental property.
About the Author
This real estate article "How to Avoid a Rental Scam" was written by Sharon Paxson at Newport Beach Real Estate. With experience since 2005 representing buyers, sellers, landlords, and tenants, we welcome the opportunity to guide you through your next real estate transaction!
Whether you're looking to buy, sell or rent we will guide you through the entire real estate transaction. If you are considering buying or selling, please contact us.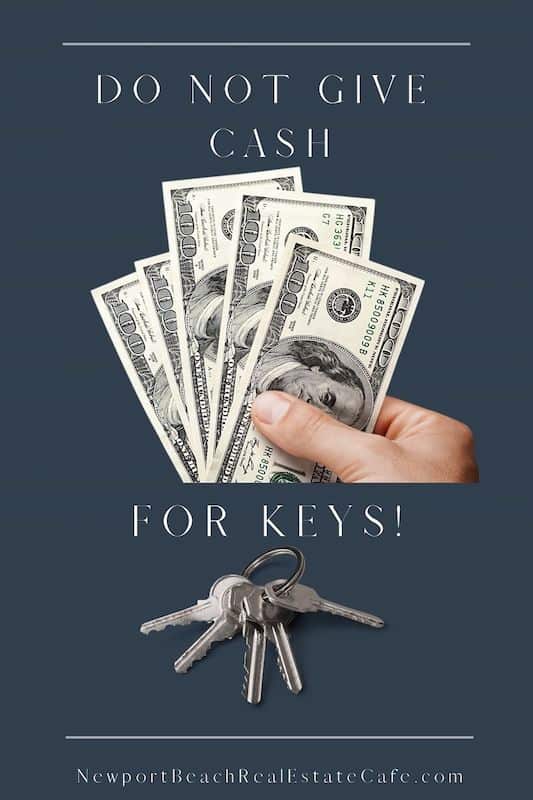 Summary
Article Name
How to Avoid a Rental Scam
Description
It is imperative to work with a Realtor to avoid falling victim to a rental scam. There are red flags to avoid, and it is always in your best interest to work with a professional Realtor.
Author
Sharon Paxson, Top Newport Beach CA Realtor