The Susan G. Komen Race for the Cure is going to be held this weekend in Newport Beach at Fashion Island. This race is a 5K. So far, we have 46 team members, and thank you to all who have joined to raise money for the cure. It is such an important cause!!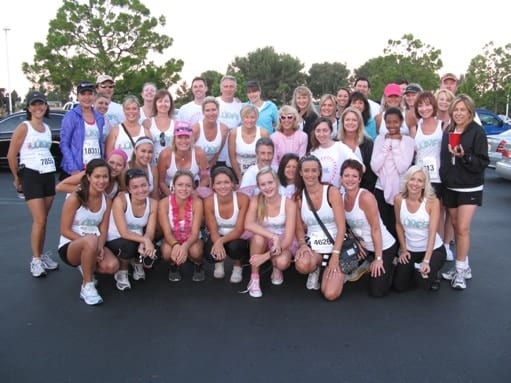 Our team members are:
Sharon Paxson
Dianne Allen
Rick Allen
Brian Baker
Jill Baker
ESTHER CROSTHWAITE
Jeremy Determan
Lisa Determan
TomiAnne Flaherty
Morgan Gainey
Stacey Glenzer
Irene Heath
Diane Henderson
Brittany Hyter
Sheri Hyter
Anne King
Jerry King
John King
Sharon King
Julie Kozich
Kelly Krig
Jeffrey Lowry
Brett Maister
Sharon Maister
Janet Milo
Kathryn Milo
Thomas Percy
Cheyenne Pressley
Lisa Ramlow
Justin Reynolds
deborah sado
Lori Schroeder
Amanda Shea
Stacy Shifman
Stephanie Shifman
Susan Standiford
Megan Stimson
Nicole Strauss
Heather Thomson
Morgan Thomson
Desa Tomovich
Carl Weisman
Robin Wilkinson
Carolyn Zainer
Sylvia Zimring
Looking forward to seeing you all early on Sunday morning!
Thanks for being on my team – you guys ALL ROCK!! I cannot wait to be with you this Sunday and raise money so we can end this disease!!!