A Day at the River Jetty in Newport Beach
The river jetty in Newport Beach, is located between the west side of Newport Beach, and on the other side is Huntington Beach. This is a place that is considered to be county, and residents and visitors bring their dogs to run and play there.
Today is an incredible beach day with temperature in the 70's (water temp was cool – the surfers were all wearing wetsuits), however people were laying on the beach soaking up the sun, and the dogs were running through the water chasing balls and sticks getting some exercise. The river jetty is similar to Dog Beach in Huntington Beach. There are other bark parks and of course Dog Beach for places to take your pooch to run.
I took my dog Patrick down to the jetty today because the weather was so nice, and he was in need of exercise. So, at first, he had to pose . . . .
For a couple of poses . . . .
And now, its game on!
He charges up to me, to pounce!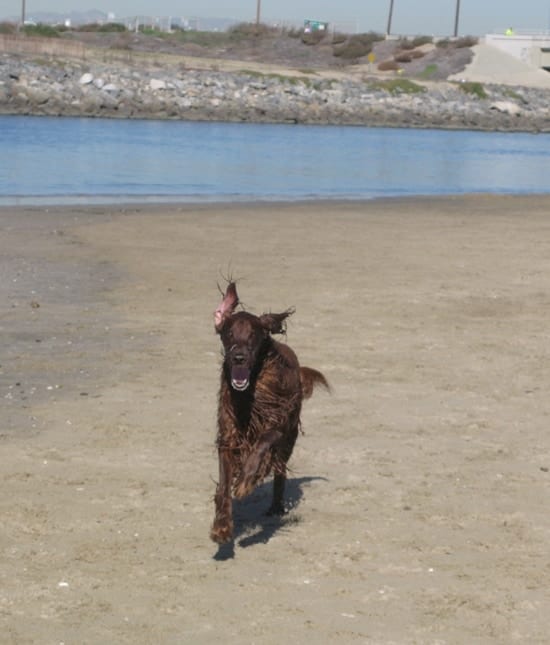 Many of the dogs were trying to get this toy from each other! It was pretty funny!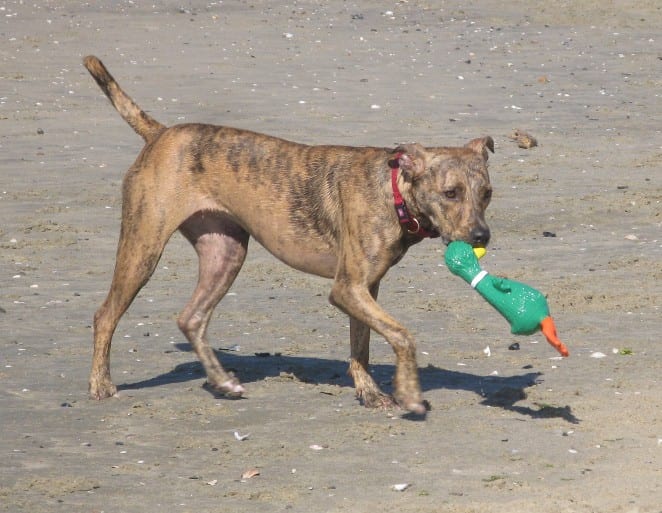 My dog prefers sticks, and so do many other of the dogs.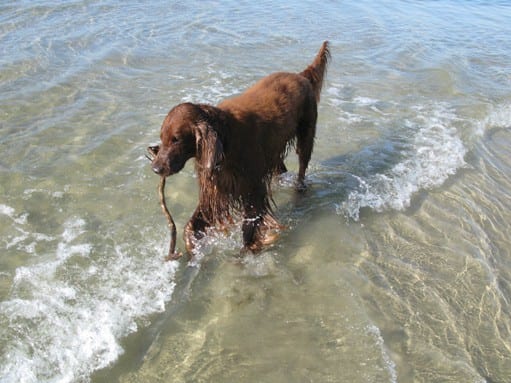 And a little bit more charging through the water . . . .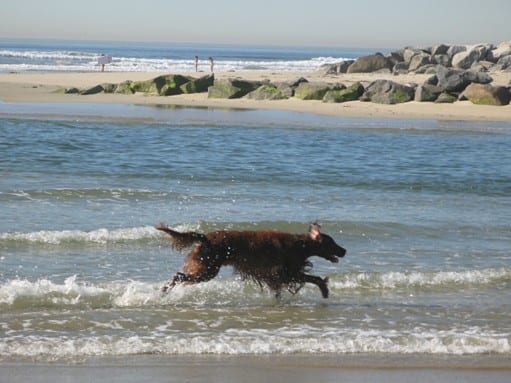 After some great exercise, time to go home.
The river jetty is a great place to visit with friends and neighbors. Many people come from out of the area to bring their furry friends. The river jetty in Newport Beach is walking distance from Newport Shores in Newport Beach, and close to the Frog House (local surf shop). The river jetty is also a very popular surf spot.