Fashion Island Tree Lighting Ceremony | Holiday Tree Lighting in Newport Beach
The 2017 Fashion Island Tree lighting will be held on November 17th and November 18th at 6 pm!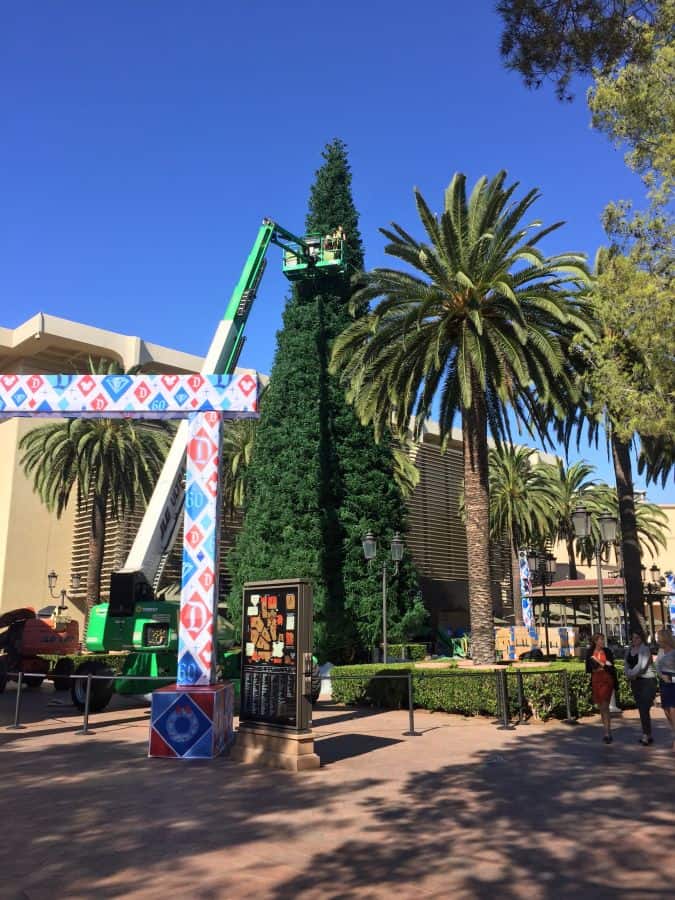 The Fashion Island Christmas Tree Lighting ceremony will be held on November 18 and 19, 2016 beginning at 6:00 pm to 6:30pm in the Neiman Marcus | Bloomingdale's Courtyard. This annual Newport Beach tradition is coming up next weekend. The Christmas Tree lighting event will be hosted by KOST 103.5 FM's Mark Wallengren. There will be a live musical performance of The Magic of Christmas by The Young Americans.
Blankets and low chairs will be allowed on the lawn areas on either side of the stage only, however once these areas are filled up then it is standing room only.
Also allow time for parking as this is a very popular event.
Join your friends and family for the Fashion Island's Annual Holiday Tree Lighting.
The Christmas tree is in the process of being assembled and it is a gorgeous tree.
Hope to see you at the annual Holiday Tree lighting at Fashion Island.