Oceanfront homes in Newport Beach are located on the boardwalk, and there are also oceanfront homes that are located on the sand in Newport Beach. Residents and visitors of Newport Beach enjoy the boardwalk with walking, jogging and riding a bicycle. Further down the Balboa Peninsula, there are homes located on the sand with no boardwalk in front and also towards West Newport Beach, there are oceanfront homes located on the sand with no boardwalk. This offers an element of privacy without the boardwalk in front.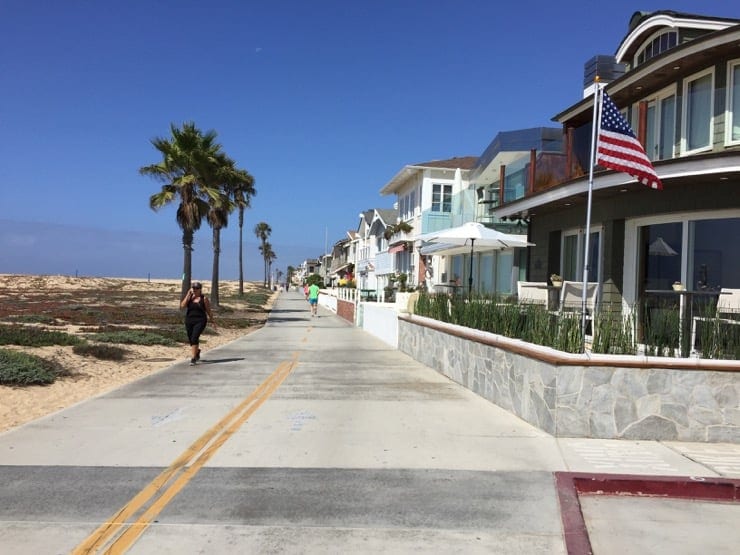 The boardwalk is a wonderful way to enjoy the Newport Beach community by walking, jogging or biking and looking at the beautiful real estate which exists in this area, and also the beautiful ocean. The photo below is looking towards the Balboa Pier.
There are many restaurants and dining establishments located at both piers in Newport Beach – the Balboa Pier and the Newport Beach pier.
If you are considering relocating to Newport Beach, and are considering and oceanfront Newport Beach home, please contact me.
Search the MLS for Newport Beach oceanfront homes for sale.