Visit the Newport Beach Pier
Located at McFadden Place near Lifeguard Tower 22, the Newport Beach Pier has many restaurants and shops very near the area.
Enjoy the beach and the waves. The weather is gorgeous here today so today would be a great day to visit the Newport Beach Pier. You can rent a bike or boogie board. Take a ride down the Newport Beach boardwalk.
Enjoy swimming and surfing at the pier. There is a very popular surf spot right near the pier called Blackie's.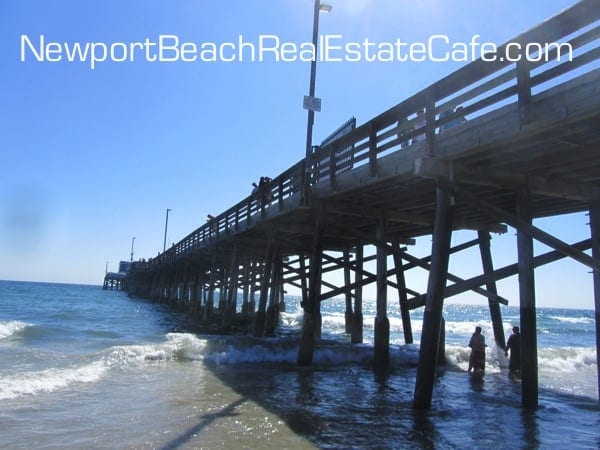 There are many fabulous restaurants near the Pier. If you want a delicious burger, why not try TK Burger. They also have turkey burgers, and they are delicious. If you want to eat outside and enjoy the outdoor climate, how about Charlie's Chili, located at the base of the pier. If you are looking for something more upscale, try Oceanfront 21, and enjoy a delicious dinner while enjoying an incredible ocean, and pier view.
The McFadden Square Centennial Project is located at the base of the pier also, which celebrates 100 years of the city's history. And this project was unveiled in 2008.
Enjoy this video about the Newport Beach Pier.
Interested in a home in Newport Beach? Search for all Newport Beach homes for sale.