Blackies Classic Surf n Fun 2014 | Halloween Events in Newport Beach
Blackies Classic is a social surf club in Newport Beach. This club was organized in 1985 by Sharon and Mike Marshall and it is a surfing and social club. 22nd Street in Newport Beach was a regular spot for them to hang out and they began the club as a result of this meeting (info taken from BlackiesClassic.com).
The event will be held this year on October 25, 2014, and they usually will get together fairly early in the morning – around 7am.
All photography courtesy of Sherry Skipper Spurgeon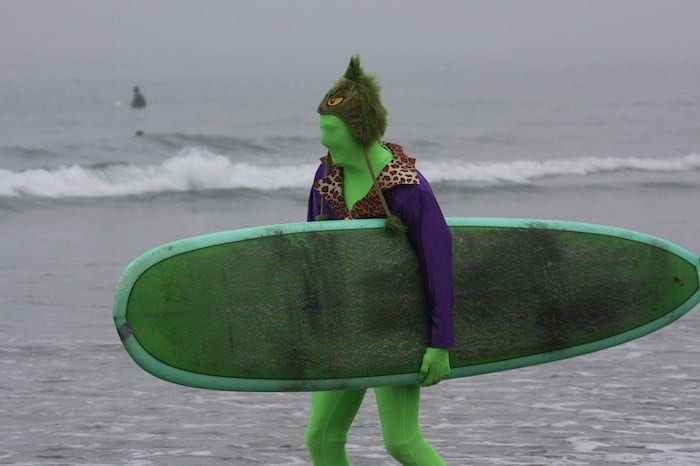 Each year they have an event around Halloween and it is always fun to be a spectator. Many dress up in Halloween gear and will go surfing.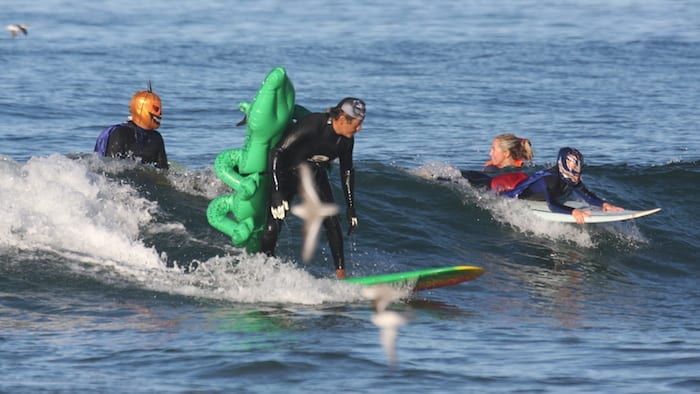 This year this event will be held on October 25, 2014. And from past years, I understand they begin gathering at about 7:00 am.
So you would like to bring in the fall season and Halloween "Newport Style" be sure to come on down the Newport Pier in Newport Beach at Blackies to watch the event and see the incredible costumes.
Happy Halloween everyone!