Homes for Sale in Seaview in Newport Beach | Real Estate for Sale in Newport Beach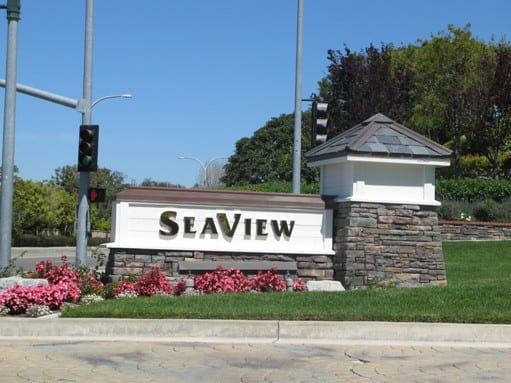 Sea View in Newport Beach is a guard gated community located in Newport Beach. Seaview is located in the Eastbluff area of Newport Beach. There are 199 homes in Seaview in Newport Beach which were originally built in 1976. There are five floor plans in the Seaview original development however many of the homes have been upgraded and remodeled. The original floor plans range in size from 1872 to 2718 square feet. There are both three and four bedroom homes. These Newport Beach homes are single level so that the view homes are able to maintain their ocean and Catalina Island view.
Currently in Seaview in Newport Beach, there are five active listings one in back up and one in pending. There were no sales the month of February 2012. All of the listings in Seaview in Newport Beach are standard sale.
The last recorded sale in Seaview in Newport Beach was in September 2011. There was a total of four sales in the past one year in sale view with an average sales price of $1397500 and a price per square foot of $496.98. The four sales over the past year were all standard sales.
Search the MLS for homes for sale in Newport Beach in Seaview and Newport Beach homes for sale in Seaview.
Search Seaview Homes in Newport Beach for Sale by Map