Balboa Island in Newport Beach | Homes for Sale on Balboa Island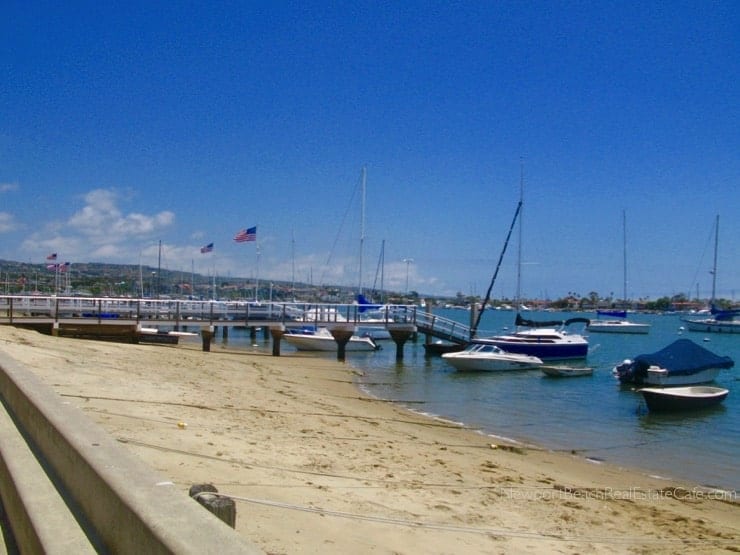 Balboa Island in Newport Beach actually consists of three islands – the main island, the little island and Collins Island. Collins Island actually has only 8 homes that are located on it.
The Grand Canal is the Canal located between the main island and the little island.
Here is a little history about Balboa Island: In 1908, William Collins, who was from Pasadena in California began dredging a channel on the north side of Newport Bay and deposited the sand on the tidelands. As a result of the sand and silt piling up, that was the beginning of Balboa Island.
The main island of Balboa Island has approximately 1459 home sites. There is a main street that you enter Balboa Island called Marine Avenue. Marine Avenue has many local shops and restaurants. Most of the residents of Balboa Island travel around via a golf cart.
There is a ferry that connects Balboa Island to the Balboa Peninsula. The ferry carries three automobiles, and bicycles and pedestrians as well. It is a brief but well worth it journey!
Currently, on Balboa Island, there are 23 active listings on the main island ranging in price from $1,095,000 to $4,800,000. The property for $4,800,00 is a bayfront.
There are 7 properties in back up/pending status, and 3 have sold since January 2010.
Balboa Island is a wonderful destination point, and it is a peaceful way of starting your day with a walk or run around the islands.
Search the MLS for Balboa Island homes for sale, and real estate on Balboa Island, and Newport Beach real estate.