Newport Beach Home for Sale | Preparing for the Home Inspection
Your Newport Beach home for sale has just gone under contract, and the buyer (typically) has 17 days to perform their due diligence. There are contingencies in the contract including that the buyer has the right to perform and review the results of a home inspection. Other inspections typically include a termite inspection also. And sometimes, based upon the home inspection, the buyer may decide to perform other inspections such as a plumbing inspection (lines are scoped), roof inspection, etc. It is the buyer's right to perform these inspections when buying a home, they want to know what they are purchasing and what to expect.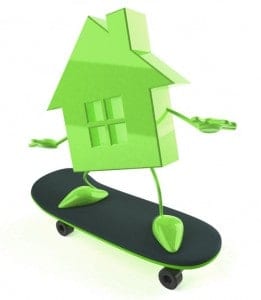 In most cases, there is a home warranty that the seller will pay for (which is usual and customary), and can repair many of the items, buyers still want to know about the condition of the property.
Therefore, before your home gets listed for sale, it is important to address any deferred maintenance items. The home inspector will find them. The home inspector will test the electrical systems, HVAC, plumbing and look at general maintenance, cracking in the concrete. If you know you have an issue with your home, then it is best to address it, and it is also important to maintain records of any repairs in the event the buyer has a question. Consider the electrical systems, the hot water heater – is it strapped and braced? Is there a pressure relief valve? These are just examples of what I have seen with a home inspection.
Another item to think about, do you have a pool or spa? If it is above ground, is it included in the purchase? Is it serviced on a regular basis? These are all questions that a buyer may ask.
Do you have a water feature on the property? Again this may be out the scope of a home inspector, but it is important for a buyer to have everything working properly.
If I can answer any questions about getting ready to sell your Newport Beach home for sale, please contact me.