Christmas Boat Parade Newport Beach | Holiday Boat Parade Begins December, 19, 2012
It is beginning to feel like Christmas here in Newport Beach. A storm just passed, the air is clear and cool, and it is windy. And the Christmas Boat Parade begins tomorrow. And the yachts and homes are already decorated in preparation for this incredible annual event. This is the 104th Annual Christmas Boat Parade in Newport Beach. Enjoy some photos of some of the homes and the yachts with their incredible decor.
Residents decorate their homes and docks in preparation for this annual event. These homes are located on the Balboa Peninsula in Newport Beach.
This is looking across Newport Harbor towards Kings Road in Newport Beach, and you can see the homes nestled up on the hill with their beautiful decor. Kings Road has not only Newport Harbor views, but also ocean views.
This home is on Lido Island in Newport Beach.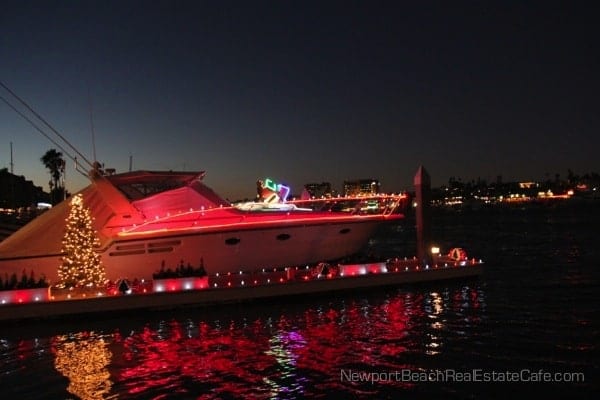 This stunning yacht is located across from Bayshores in Newport Beach and was decorated, and it was quite impressive.
This palm trees decorated are located on Bayshores in Newport Beach and are really a landmark. Love this time of year.
And of course, I loved this as USC is my alma mater, and loved the creativity here.
I am sure there will be lots to take photos and video tomorrow night. Hope to see you there!
Happy Holidays!