Have you finished your holiday shopping? Are you ready for the upcoming holidays? I know I still have more to accomplish, but here are a few ideas if you are still searching for the perfect gift.
How about a visit to Roger's Gardens in Newport Beach? Roger's has beautiful things to enjoy, and I am sure you will find something for everyone. If you are looking for a beautiful ornament, something for the home, beautiful planter, there are many ideas to choose from.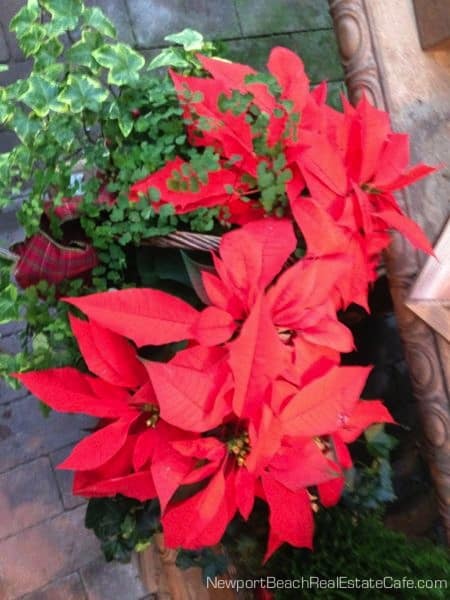 A trip to Fashion Island in Newport Beach is another option. Fashion Island is an outdoor mall with beautiful department stores, and boutiques. Even if you are not shopping, walking around and enjoying the holiday decor is always an enjoyable time at Fashion Island in Newport Beach. And of course the Christmas tree at Fashion Island is absolutely amazing and is located right outside Bloomingdales.
Looking for something a little whimsical? Perhaps you are purchasing a gift for some children? How about a trip to the Disneyland Resort. Disneyland is located in Anaheim, and is about a 15 or 20 minute drive from Newport Beach and pick up some of Disney's great characters or gifts.
Want to shop small? How about a visit to one of the local stores and boutiques on Balboa Island in Newport Beach. Take a walk down Marine Avenue and enjoy the boutiques, stores and of course dining as well. And if you want to enjoy the holiday lights, then stop at Starbucks and grab a warm drink and take a walk around the Island. Enjoy the incredible holiday decor, and if you get there early enough this week, the Christmas Boat parade begins on the 19th!
Another place to shop small with local merchants, how about 17th Street in Costa Mesa or Westcliff Plaza. There are some great local stores and boutiques, not to mention very enjoyable dining as well.
And perhaps you are looking for some sweet treats also, try Susie Cakes on 17th in Costa Mesa. Delicious cup cakes, and other sweets to give as gifts or take to your holiday get together.
Hope you are enjoying this holiday season!!!