The 104th Christmas Boat Parade  theme this year is Surf, Sand and Santa! The Christmas Boat parade also features the "Ring of Lights" which are the homes that decorate for the parade.
Watch the boat parade from your own Duffy Boat! Rentals may be available at Duffy of Newport Beach or Newport Harbor Boat Rentals.  Much like the restaurants, it is important to make reservations as soon as possible to find out if there is a Duffy Boat available to rent for the parade with it being next week. I have done this before and it is a wonderful time to be in the middle watching these incredible yachts move on by with their incredible decor. I have also been on larger yachts as well to enjoy the parade and it really is amazing!
The dates of this fantastic event are December 19, 2012 to December 23, 2012.
The Newport Beach Parade of Lights begins at 6:30 pm right near Bay Island in Newport Beach and heads out towards the entrance to the Harbor, and then circles back around Balboa Island, down the main channel and around both sides of Lido Island. If you are on a Duffy boat, you can decide where you want to watch it, but it is important not to get in the way of the large yachts that are in the parade.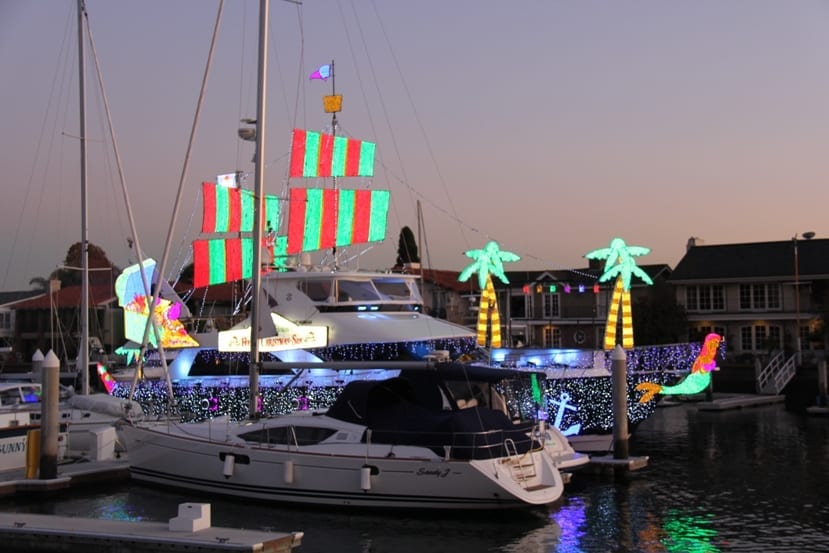 Here is the route for the Christmas Boat Parade in Newport Beach.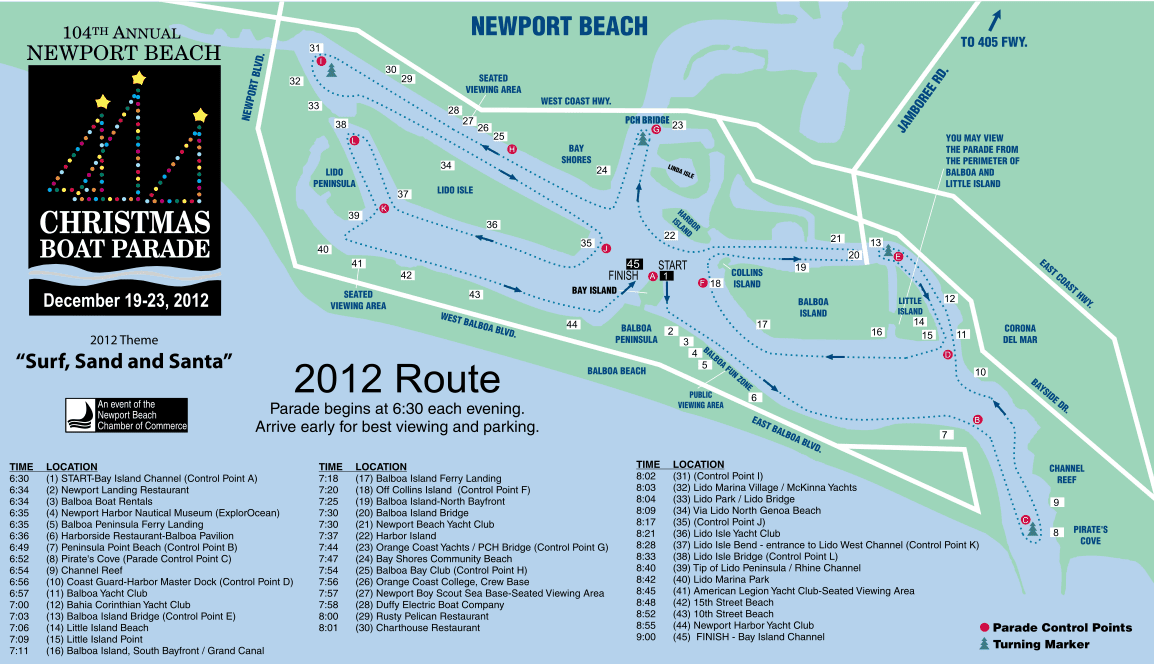 The Duffy Boats are a great way to view Newport Harbor. They are really enjoyable on a weekend as well to cruise around and enjoy the beautiful scenery as well as the incredible homes.
Hope you have an enjoyable holiday!