The 104th Christmas Boat Parade which is hosted by the Newport Beach Chamber of Commerce is going to be held from December 19, 2012 to December 23, 2012. Join the spectators as you watch beautifully decorated yachts, boats, kayaks and canoes cruise along the Newport Beach Harbor.
The Newport Beach Parade of Lights begins at 6:30 pm right near Bay Island in Newport Beach and heads out towards the entrance to the Harbor, and then circles back around Balboa Island, down the main channel and around both sides of Lido Island.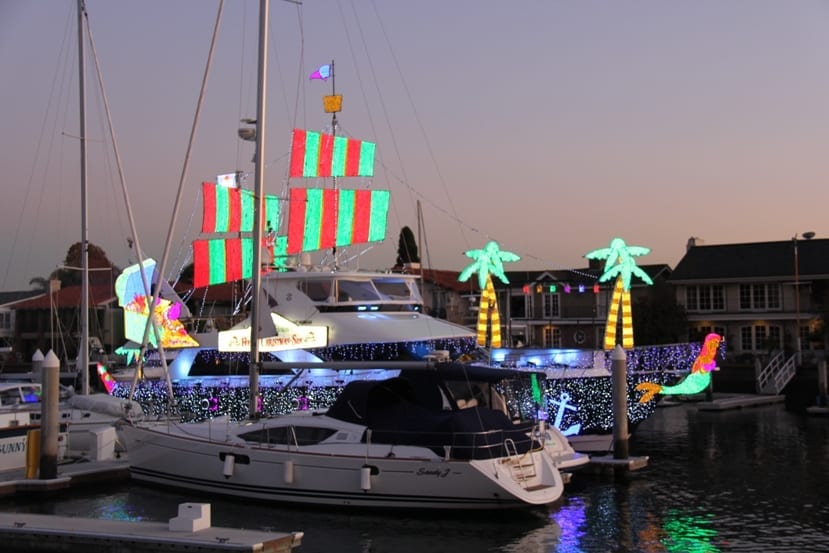 There are many great locations to view this incredible event. If you have not seen the Newport Beach Christmas Boat Parade, then I encourage you to visit. The decorations are incredible, and no detail is left overlooked. The yachts utilize generators to power the lights, and effects.
Click here for the complete route of the Boat Parade in Newport Beach.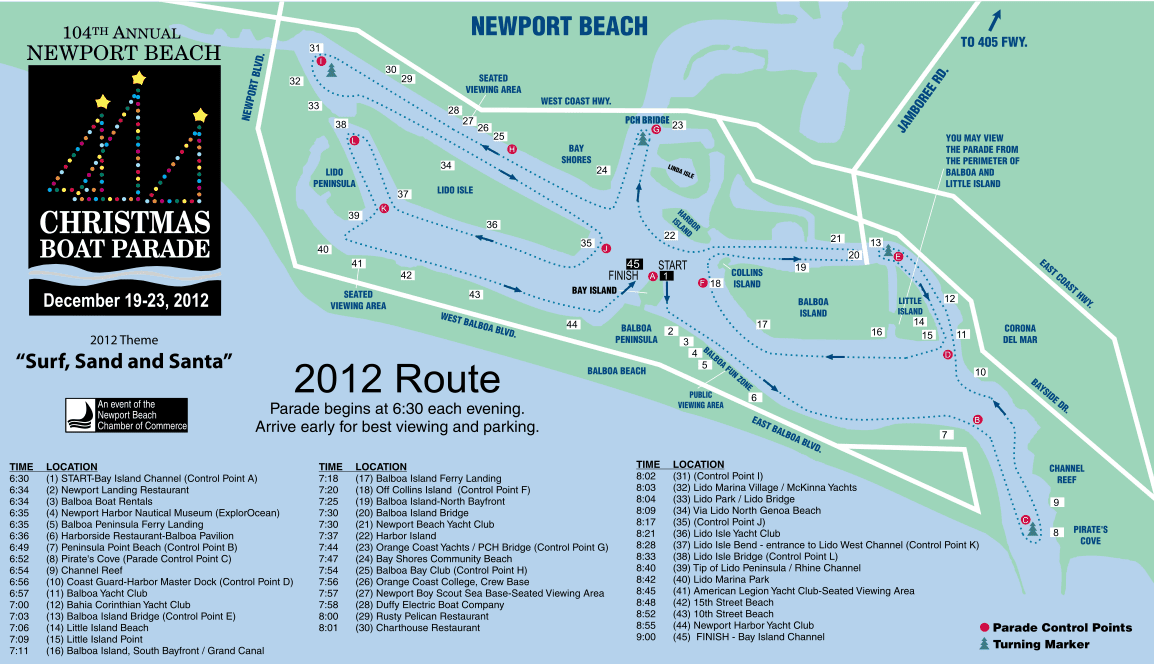 This years theme for the Newport Beach Christmas Boat Parade is Surf, Sand and Santa! In addition to the boat parade, there is also the "Ring of Lights" which are the homes which decorate for the parade, and they are also amazing to see. Additionally, at 9:00 pm at the conclusion of the parade, there are fireworks.
I would recommend obtaining reservations as soon as possible, as restaurants fill up in advance. Also, if you are planning on watching it along one of the bay side beaches, be sure to arrive early and dress accordingly (and maybe bring a thermos full of hot chocolate).
Some restaurants and locations include:
Harborside Restaurant at the Balboa Pavillion
Hope to see you at the Newport Beach Christmas Boat Parade!