You are buying a Newport Beach home for sale. The sellers have accepted your offer, and you are in escrow. Exciting times for sure.
This is the time for a buyer to do their due diligence and investigations about the property. Inspect away, because you will be asked to remove contingencies (typically 17 days unless something else was negotiated in your purchase agreement).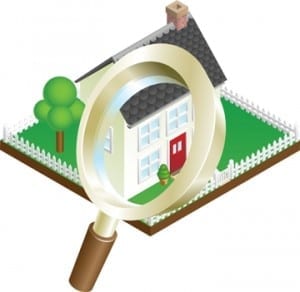 As part of the buyer due diligence, I always recommend a home inspection. You can bring in your home Licensed Home Inspector, or ask for a referral or referrals from  your Realtor. The home inspection is something that the "buyer" pays for typically.
The home inspector contacts the buyers and explains the home inspection process and their fees and an independent arrangement is made between the home inspector and the buyer.
When I am the selling agent – or agent representing buyers – I am always present for the home inspection process. I walk around the property along with buyers, home inspector and if I have a question, the home inspector will address it. This is also a time where I will write my AVID – Agent Visual Inspection Disclosure.
In my experience, seller's don't really like to be present for the home inspection process as it may become uncomfortable for them if the home inspector is pointing out defects in the property.
Let your home inspector do their job – it typically takes 2-3 hours (depending on size of home, if it is a raised foundation, etc). I did have one that took 4 hours once. Then the home inspector walks around with the buyers and their Real Estate agent to show the buyer the findings.
The home inspection report is the buyer's property. However, if the buyer is requesting any request for repairs on the property, then it is recommended that the report is shared with the listing agent.
Also, the home inspector may find something in the property that may call for additional inspections (i.e. mold inspection as an example).
If I can answer any questions about the home buying process, please contact me.