When you are in the process of interviewing and selecting Newport Beach Real Estate agents, an important consideration is if that agent utilizes electronic signatures on the real estate contracts and documents. As part of my practice as a Newport Beach Realtor, I utilize electronic signatures for all my Real Estate transactions, and I utilize a program called Docusign. I have been utilizing this program for several years now. Initially it was ideal for out of state clients, however now I utilize it with all my clients and they all appreciate the sophistication and ease it affords them.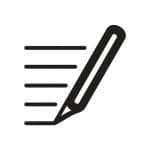 Docusign is an amazing program which allows my clients to sign their documents and contracts without ever having to print out a document, sign it, scan it, or fax it to return it. This improves the quality of the documents as well as they are not constantly being faxed over and over again reducing the quality of the document.
With the use of Docusign, a document can be signed electronically. Some of my clients have even signed right from their smart phone of iPad.
Once a document is signed by all parties, it is returned to the originator where it can be saved as a PDF and sent,
With the use of Docusign, it eliminates the following:
Printing (saves paper)
Signing (with ink)
Scanning or Faxing
And it is a green program, saving paper in the process because it is all done electronically. So my clients prefer that, and they really like the convenience of utilizing this program.
You may want to ask the Newport Beach Real estate agents you are interviewing if they utilize Docusign or some other method of electronic signature. With Real Estate transactions, time is of the essence, and it is imperative to get documents signed and back to the other party in a timely manner. Docusign helps facilitate this.
Real Estate in general is evolving with technology, and it is important to have a Newport Beach Real Estate agent who is utilizing all the tools that will assist you with the purchase or sale of your home. And it benefits you – as the buyer or seller to select an agent who utilizes Docusign.
If I can answer any questions about the use of Docusign, please contact me.