This is part 2 in a series about Preparing your Newport Beach home to sell. You can read about addressing deferred maintenance in part 1 of this series.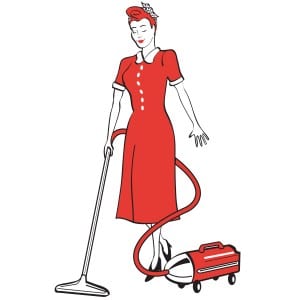 1. One of the most important steps to take when preparing your Newport Beach home to sell is to de-clutter. What that means is to remove knick knacks and anything that creates the look of clutter. Less is more, and it will improve the overall appearance of the home. Even mail laying on the counter top can look cluttered. Is your kitchen organized? Put extra cooking supplies and spices away to create a more open space. Organize drawers and closets, because buyers do look, and this can be a reflection on how the home has been maintained.
2. I would recommend putting away personal photographs, and have the home look as neutral as possible. I have seen buyers and even other agents stop to look at the photos. They want to know if they "know" that person, or are just being curious. Put them away, don't distract buyers from looking at the house.
3. Does your home need fresh paint? Nothing makes a home look fresh and bright than a fresh coat new paint. If the interior paint needs to be repainted, then do so. Another good suggestion is to touch up the baseboards and crown molding. Evaluate the exterior paint as well on your Newport Beach home. When you are choosing paint, select a neutral color. Keep in mind, you want to appeal to the masses – so try and avoid that turquoise paint!
4. How is the flooring in your Newport Beach home? Is the carpet clean, and more importantly – is it worn? Then you may need to consider replacing the carpet.
5. If bedrooms are smaller, consider using mirrored wardrobe doors in the bedrooms to enhance space and light.
6. Another tip – add healthy house plants in strategic locations to create a warm feel in the Newport Beach home.
7. How does the exterior and landscaping look. Add annual color. Annual flowers always look great, and it is an inexpensive way to improve the curb appeal of the home. Along the same lines, how is the landscaping in general? Do trees need trimming? If so, consult with a professional Arborist to have them professionally trimmed to preserve the integrity of the trees.
8. Make sure to clean all windows, and repair and / or replace screens if needed. If you area has hard water – be sure to remove hard water spots from showers and glass enclosures.
10. Keep fireplace clean if wood burning, and add un-burned wood if you are not using it. Another idea is if you have a fireplace that you do not use, then add pillar candles at different heights to create a nice effect.
12. Clean out your raingutters as well, because that is something a potential home buyer will see, and a home inspector will definitely make that recommendation once the house is in escrow.
Keep in mind a professional staging consultation may be in order as well.
Read about Part 1 – Deferred Maintenance of the series.
Please let me know if you have any questions.