Are you considering renting a home in Newport Beach? If you are renting anywhere in Orange County, it can be an overwhelming process. And the prospective tenant has to be aware of all the scams on the internet these days and make sure that the listing is real. There are scams including "cash for keys" where the prospective tenant hands over cash in exchange for keys to a property.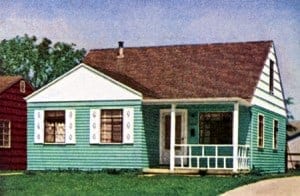 I highly recommend working with a Newport Beach Real Estate Agent and that way the agent can insure the property is actually listed for lease (and not a scam).
Additionally, are you concerned if you lease a property that the owner/landlord is continuing to make the payments on the mortgage? As a Realtor, I cannot guarantee that the owner/landlord will continue to make payments on the mortgage, however on behalf of the prospective tenant, a Realtor can call the Title company and make sure that taxes are current and paid, that there are no liens on the property, and the mortgage is current (within a specific time frame as Title can typically only look back so far). This is information that can be provided to a prospective tenant so the tenant can make an informed decision about the property they are considering renting.
And there is a method in which you can check out your prospective Landlord ! The landlord is going to conduct their due diligence and look at credit, background checks, look at bank accounts, etc. Well, as a tenant, why not check out your landlord. Check out Checkyourlandlord.com which is a website that will allow Newport Beach and Orange County renters to check out their prospective landlords' ownership status and if there are any liens on their property.
It is another great tool to utilize while searching for a Newport Beach home for rent.
Search the MLS for Newport Beach homes for rent.