Are you considering purchasing a Newport Beach home for sale? If you are, then here is a guide for working with a Newport Beach Real Estate agent, and what you can expect.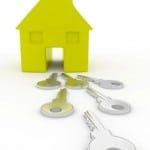 Real Estate Agents work on commission. Real Estate agents get paid when they sell a house or lease a house. Real Estate agents do not work for free, and are not professional door openers.
Select a Newport Beach Realtor to work with. Create a list of questions, and meet with the agents who you are considering. Let each agent know that you are in the interviewing stage. Then select the Real Estate agent with whom you feel most comfortable. Make sure your Realtor is a member of the board and has MLS access.
Sign an Agency Agreement – an Agency is a disclosure, not a contract. This means that you are represented by your own agent who owes you fiduciary responsibility.
Sign a Buyer/Broker agreement. That way you are committing yourself to working with an agent and that Real Estate agent is committed to working with you. However, make sure there is an "out" clause in the event you are not satisfied with the service. If there is not an out clause, then don't sign it.
Meet with a lender to obtain a pre-approval. Most Real Estate agents will not show property without a pre-approval letter. It is important because you want to look at properties in your own price range. If you do not have a lender, then your Realtor can assist you with finding one.
Discuss your expectations with your Real Estate agent. Also, discuss the preferred method of communication whether it be email, phone calls or texting. Everyone has a preference and texting may be ideal for someone who cannot talk on phone at their work.
Be on time for appointments. The Newport Beach buyer's agent will set appointments, and typically has a schedule to adhere to when showing you properties. Make sure you show up on time to keep the schedule.
With the use if IDX (internet data exchange) it is possible to find properties online at your own discretion. If you find a property you are interested in, notify your own Real Estate agent. Do not call the listing agent.
Discuss attending Open Houses with your Real Estate agent. And when you visit an open house, be sure to let the Agent at the open house you are working with a Real Estate agent.
Make sure that you understand everything that you are asked to sign, and do not sign forms you do not understand. Your Real Estate agent should be able to discuss the forms and contracts with you.
Be ready to buy! If you find the home that you would like to submit an offer on, then your Newport Beach Realtor will prepare comparable sales and assist you with the fair market value of the home.
If I can answer any questions about the home buying process, or working with a Newport Beach Real Estate agent, please contact me.