The Wedge is located on Peninsula Point in Newport Beach. And with the orientation of the beach, along with the rock jetty, can have very large waves with a south swell.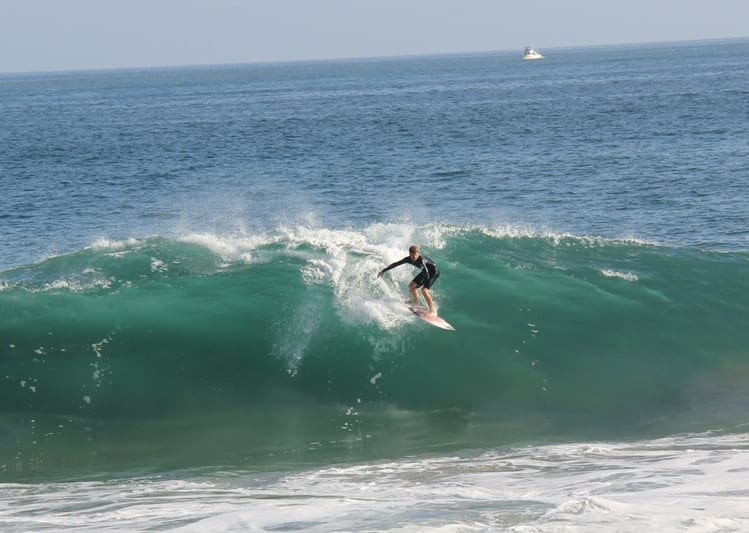 Today in Newport Beach, there was a south swell, and it was red flag at the beach. The waves were reported to be 10 to 15 feet at the Wedge, and so we went down to take some pictures. The Newport Beach Lifeguards were out in force with multiple boats, and units on the beach. And at about 5:30 pm, the lifeguards took down the black ball flag (meaning no surf boards), and the surfers and body boarders went out to take advantage of the waves.
The photo below was taken when the surfer took the wave, you can see his board to the right of the surfer. Can you say "free falling"?
I also enjoy watching the waves, and the amazing surfers who choose to brave this waves. The Wedge in Newport Beach is not a place for the inexperienced swimmer, or someone with inexperience in the ocean. These waves can be huge, and there can be rip currents. The body boarders and body surfers all use fins to get through the waves (as do the lifeguards).
The two surfers below took the wave at the same time and took a ride together!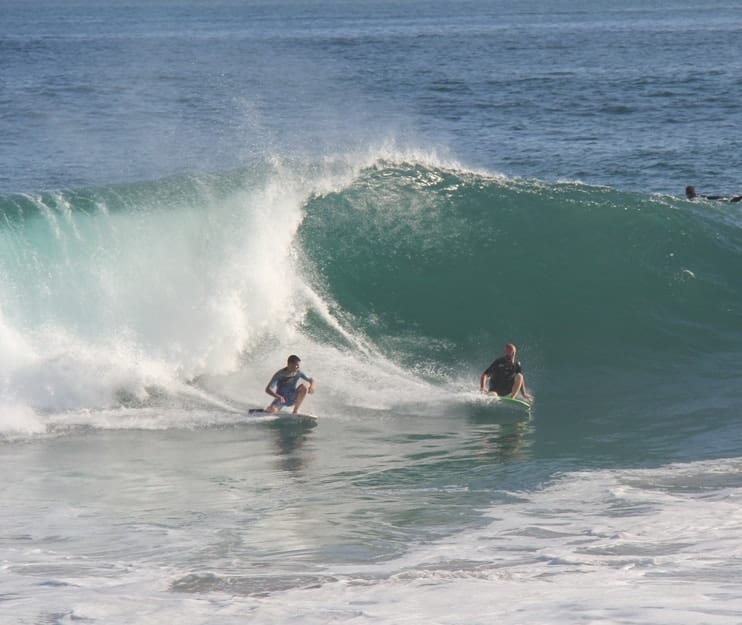 And of course, the news shows up and sometimes there are news helicopters as well to capture the action. All in all a great day in Newport Beach, CA.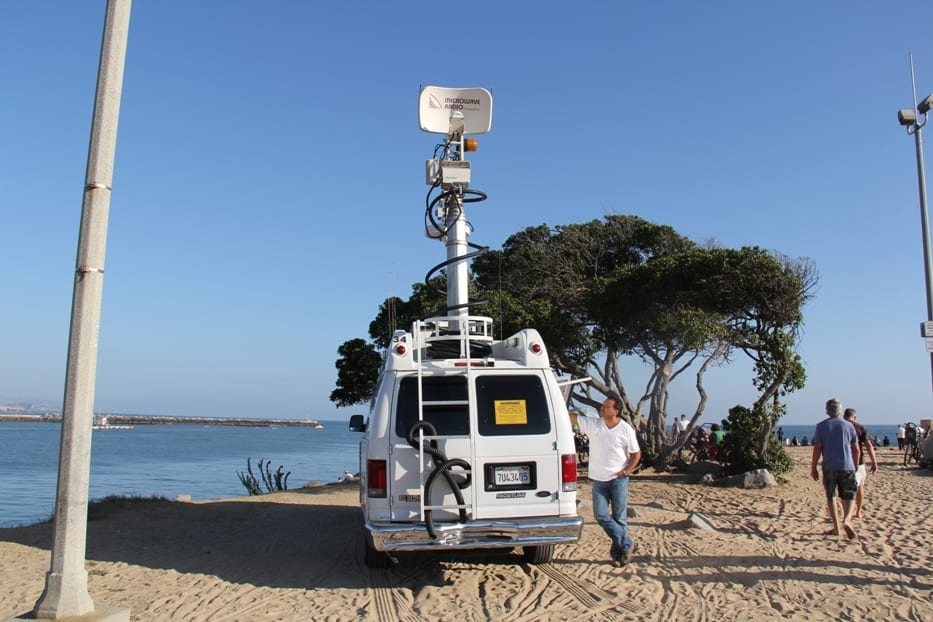 Originally posted at
NewportBeachRealEstateCafe.com