Are you considering selling your Newport Beach home? If you are, you may want to consider how your home will appeal to the majority of prospective buyers that walk through the door.
Realtor's often work with professional staging companies so that the home shows in the best possible light. If your home is vacant, then you may want to consider professional staging. However, if the cost of staging is not something that you want to consider, then work with your Realtor to stage the home yourself.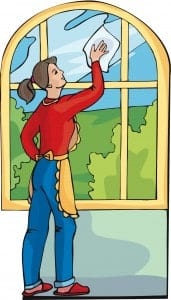 Here are a few tips:
De-clutter – probably the most important consideration. Less is more.
Clean out closets and drawers because – yes – buyers do look and open closets and drawers.
Remove personal photographs – as buyers get distracted – and I have even seen agents look at personal photos as well.
Clean property inside and out – and keep it clean!
Touch up paint if needed, including baseboards.
If crown molding seams have pulled apart or there are gaps, then repair those as well.
Have windows professionally cleaned.You can also ask them to clean glass shower enclosures (remove hard water spots) and sliding glass mirror wardrobe doors.
Repair/replace screens if needed.
Add house plants in and place in strategic locations.
Update exterior landscaping and add colorful annuals in planter areas, and pots if needed.
Update bedding and bathroom towels which can be acquired from many bath and bed stores for a discounted price.
Clean carpets or replace if needed.
Do you have pets? Make sure you clean up after them, and take them out when showing property. I have had buyers afraid of animals (both cats and dogs) and if there is a pet in the home, that may distract the buyer from actually "seeing" your home.
This should be a good start. Consult with your Newport Beach real estate agent if you have any other questions and consider their recommendations.
Selling your Newport Beach home does take time and effort, and preparation is key to getting it sold in a timely manner.
If I can answer any questions for you, please contact me.