Huntington State Beach Lifeguard RE-Qualification Swim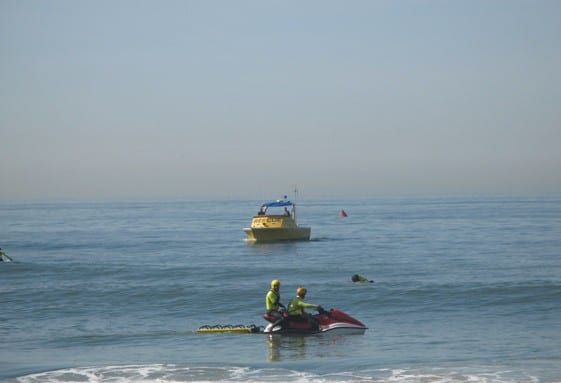 The Huntington State Beach Lifeguard Re-Qual swim, and try outs were held today in Huntington Beach at Lifeguard Headquarters. The swim for the re-hires (or exisiting Lifeguards) consisted of a 1000 yard ocean swim, around two buoys and back into shore. The swim must be completed within 20 minutes. The air temperature was in the mid 60's, and water temp was approximately in the mid 50's.
My daughter is a 5th year lifeguard at Huntington State Beach, and she completed the swim today. She does the swim without a wetsuit (because it is easier for her to swim), and wears two caps to keep her head warm. She came in so cold, she shivered for about 45 minutes after the swim.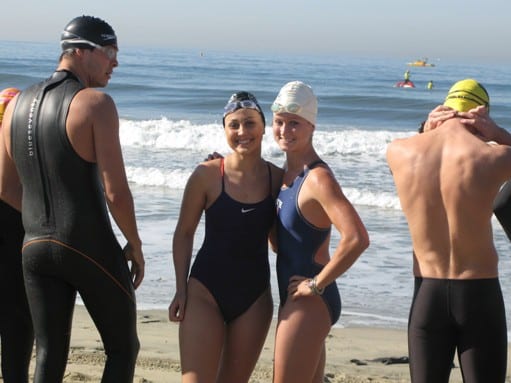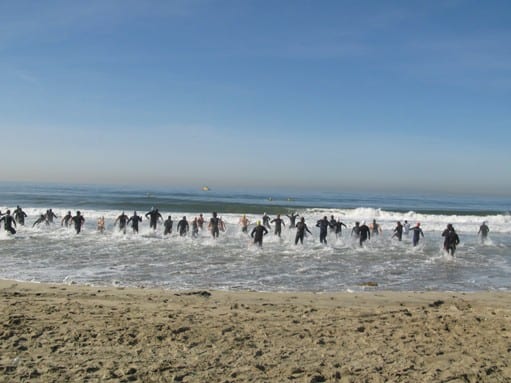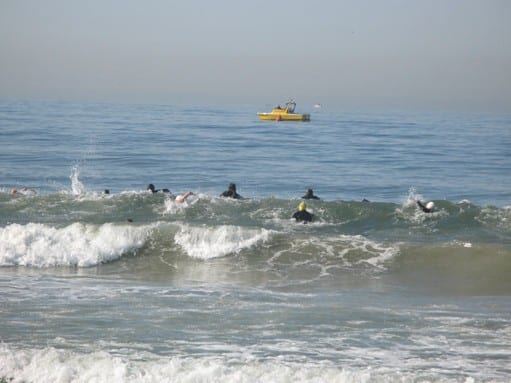 The Lifeguards do such a great job at maintaining their fitness, so they are ready for public safety and the beach season this summer.
The Lifeguards also had the boat , two paddle boards, two personal watercrafts as well.
There are additional try out dates:
Huntington State Beach Saturday, March 5, 2011 9:00 am
Silver Strand State Beach Saturday, March 12, 2011 9:00 am
Rio Del Mar State Beach Saturday, March 12, 2011 9:00 am
South Carlsbad State Beach Sunday, March 13, 2011 9:00 am
Leo Carrillo State Park Saturday, March 19, 2011 9:00 am
Crystal Cove State Park Saturday, March 19, 2011 9:00 am
Monterey State Beach Saturday, March 26, 2011 9:00 am
San Clemente State Beach Saturday, March 26, 2011 9:00 am
Refugio State Beach Sunday, March 27, 2011 9:00 am
Oceano Dunes SVRA Saturday, April 2, 2011 9:00 am
Ventura (San Buenaventura) State Beach Sunday, April 3, 2011 9:00 am